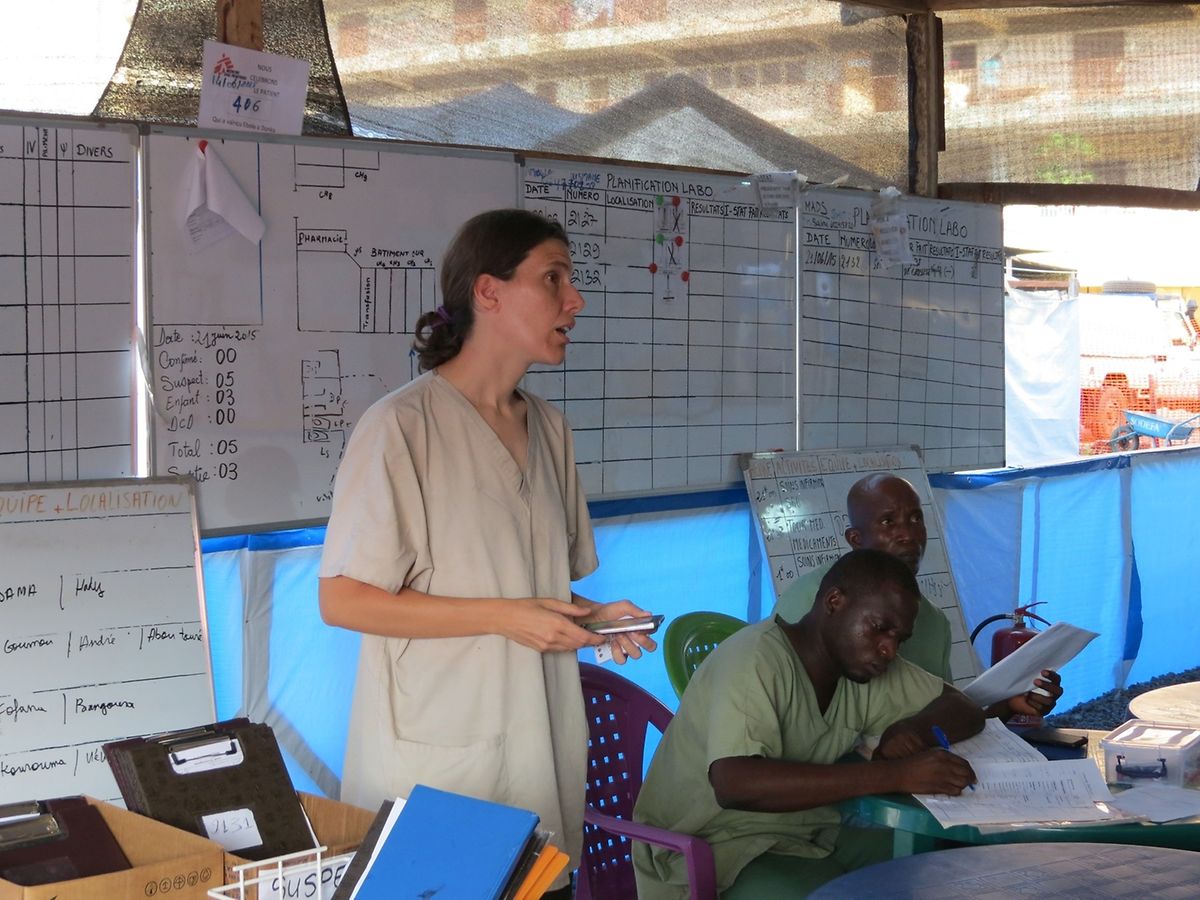 (MF/JB) A Luxembourgish nurse who has worked for Médecins san Frontières (MSF) for nine years has been awarded the 2015 European Citizen's Prize.
Tessy Fautsch, 34, has risked her life many times for her work in war zones and Ebola hot spots, was recognised for her courage and selflessness on Monday when she received the medal from MEP Charles Goerens on behalf of the European Parliament at the Maison de l'Europe.
"You have protected the people there and, by extension us. We are very proud of you," Mr Goerens said.
On Monday Fautsch, a heart nurse, explained that she had worked in Haiti, South Sudan, Ukraine and in 2014 and 2015, she focused on the fight against Ebola in West Africa.
She said that it was "easier to work on Ebola cases in the Central African Republic. Because you can protect yourself from Ebola, but a bullet? You never know when it will hit."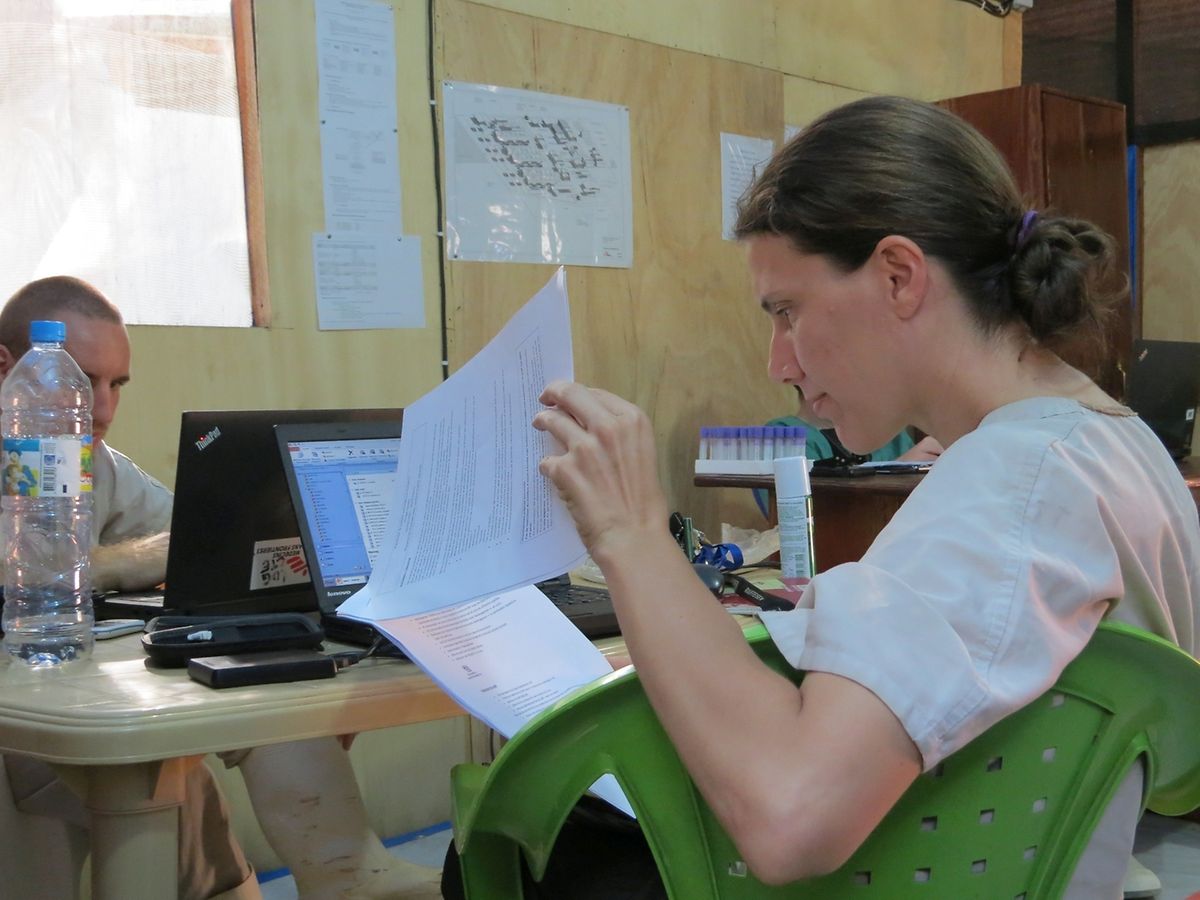 The nurse, who is originally from Bertrange, spent three long missions as MSF medical coordinator in Conakry in Guinea. There, she helped establish medical protocols for three treatment centres where up to 600 people worked.
Fautsch worked to ensure treatments were given correctly, but she also carried out the work of a nurse. "The first time I walked into a patient processing centre, a patient was bleeding. It was everywhere. I was with a doctor and we both cleaned the floor," the nurse recalled.
Fautsch wore protective clothing while working with Ebola patients to avoid exposure. She said the first time she was scared but she quickly learned not to shake hands with people she was speaking to and to keep a distance of three metres.
The risks were real. Since March 2014, the Ebola virus in Guinea, Liberia and Sierra Leone has claimed the lives of 14 MSF staff with a further 28 infected.
To date, 28,457 people have contracted the virus and 11,300 have died.
Fautsch expects to take up a new MSF mission, "probably next week", this time in the Democratic Republic of Congo to treat cholera.
"It will be a pleasure to return and see if things have changed since I was last there in 2009," she said.
The nurse was one of 47 people from across the EU to receive the prize, which this year focuses on the contribution to European cooperation and the promotion of common values.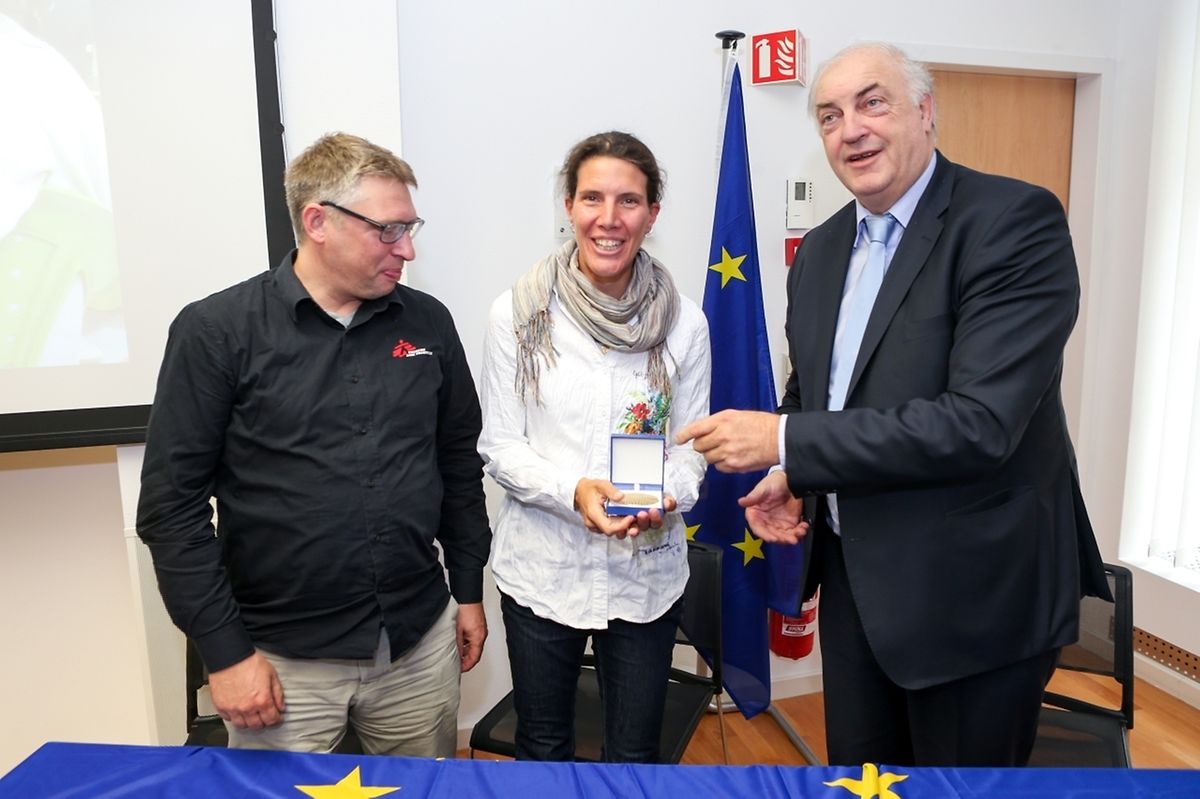 Do not miss the news - sign up to receive the wort.lu newsletter in English delivered to your inbox six days a week.