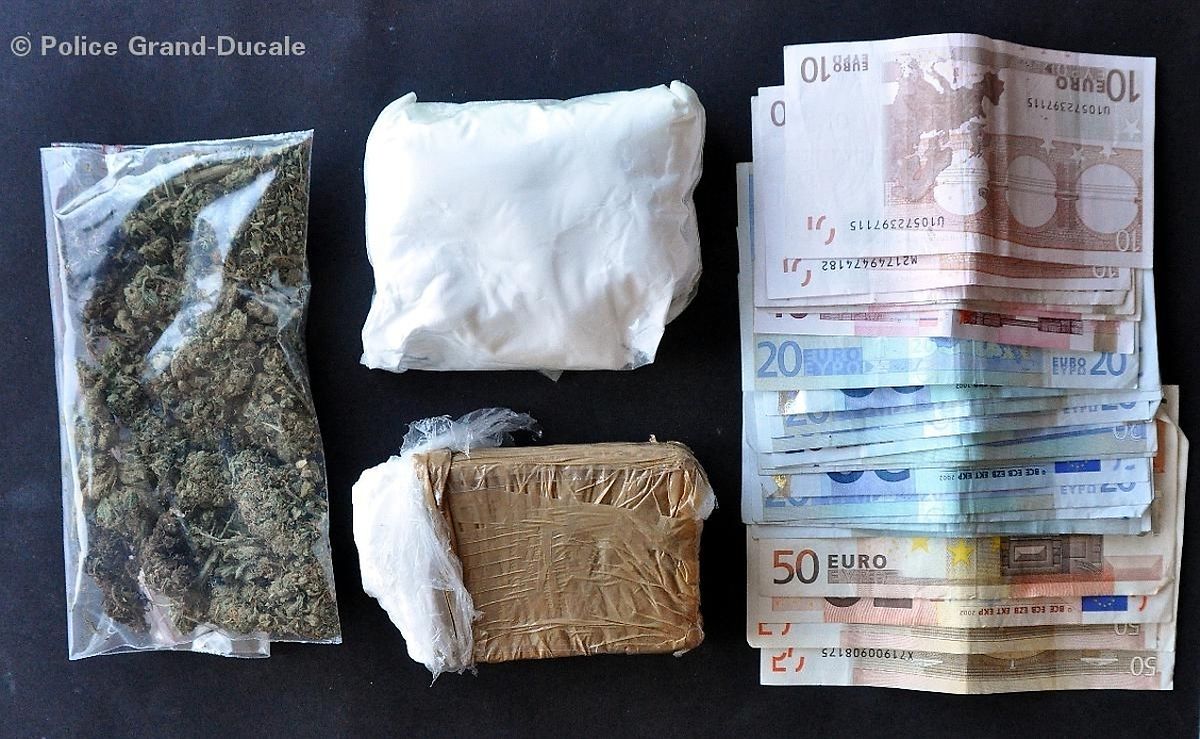 (ADW) Luxembourg police have reported that they managed to catch a large-scale drug trafficker in the Bettembourg area.
It was actually last Wednesday when the suspect was caught and arrested after surveillance by police for some considerable time. When his home was searched, large amounts of cocaine and equipment, a small amount of marijuana and 560 euros in cash was discovered.
The man is now being brought before the investigating judge.
Another dealer was also arrested on Monday, although on a smaller scale.
A man was caught red-handed dealing in the rue de Hollerich area of Luxembourg City. After a search, police found two balls of cocaine on the man and 110 euros. It was also discovered at a later stage that the dealer had swallowed four other balls of cocaine. He too will now appear before and investigating judge.