May attacked on all sides as Brexit legislation returns
May attacked on all sides as Brexit legislation returns
UK Prime Minister Theresa May's troubles are mounting. She's lost two Cabinet ministers this month, while 40 Conservative lawmakers have reportedly backed a challenge to her leadership, just eight short of the number that triggers a vote.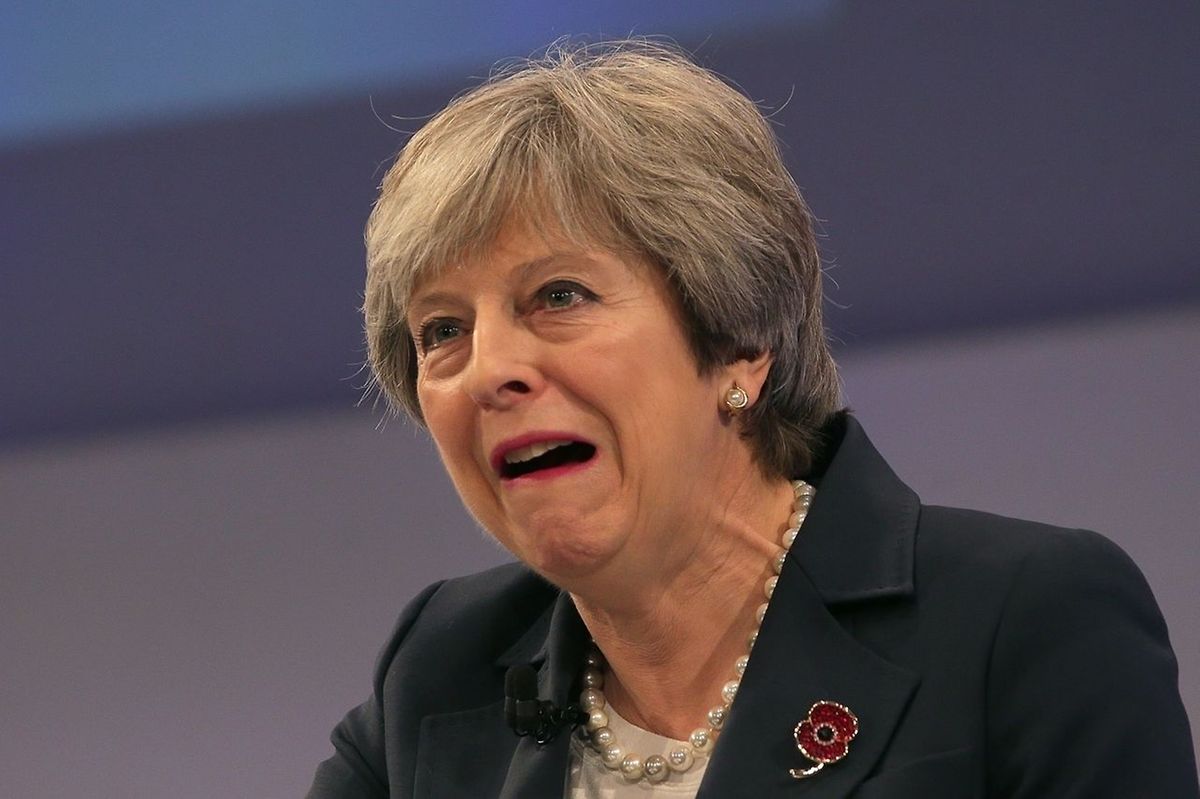 Britain's Prime Minister Theresa May.
(Bloomberg) As her landmark piece of Brexit legislation returns to Parliament, Theresa May's Conservatives are in a state of such open warfare that a one-time colleague called the prime minister's latest proposal "thoroughly stupid."
The uncharacteristically strong language from the former attorney general bodes poorly for the parliamentary journey of a bill that will enshrine all European Union law in domestic legislation. May is walking a political tightrope, trying to appease both hardliners and moderates in her party while under the gun to deliver results ahead of a December summit in Brussels.
Dominic Grieve is leading the charge to frustrate May's plans, starting with the government's intention to set in stone that the departure will take place at 11 pm London time on March 29, 2019.
"The amendment that has been tabled by the government saying that there is a day on which we have got to go, which seems to reduce the government's flexibility in its negotiations -- I have no idea what its purpose is, I think it's incoherent and thoroughly stupid," he said in an interview with Sky News on Monday.
May's troubles keep on mounting. She's lost two Cabinet ministers this month -- with the fate of two others on the line -- and The Sunday Times reported there are now 40 Conservative lawmakers backing a challenge to her leadership, just eight short of the number that triggers a vote.
Pound Drops
The pound fell 0.8% and a measure of volatility a month from now -- when the crunch European summit is scheduled -- spiked to the most since early October. While May's fragility has been a constant since the Tories lost their parliamentary majority in June, investors are feeling the jitters as December is shaping up to be a turning point for Brexit.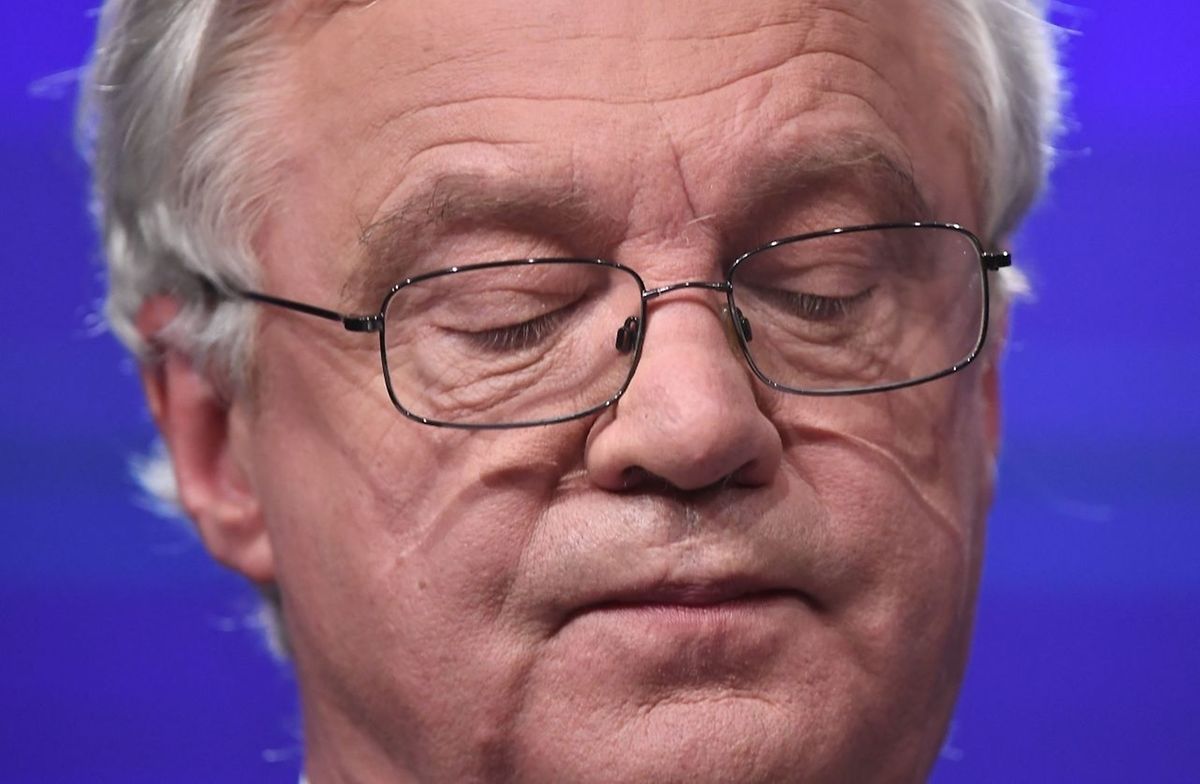 Britain's chief Brexit negotiator David Davis.
"In every negotiation, each side tries to control the timetable," Brexit Secretary David Davis said on Sunday. "The real deadline on this, of course, is December." That's when EU leaders will meet to decide whether the UK has made sufficient progress to move on to the next stage of talks. The EU wants May to improve her offer on the divorce bill by the end of the month.
The twists and turns of the Brexit legislation only serve to magnify May's difficulties and provide an opportunity for her political enemies to make trouble for her -- not just those in her own party.
The main opposition is seeking a route to power with polls showing Labour ahead. Exploiting Tory divisions on Brexit and testing May's slim working majority is one way for Labour leader Jeremy Corbyn to score political points.
Labour's Offer
Keir Starmer, the party's Brexit spokesman, wrote to May on Monday telling her there was a "sensible majority" in Parliament to secure a two-year transition deal for after Brexit. That would allow Britain to stay inside the European Union's single market and customs union after 2019 while it completes trade talks with the bloc.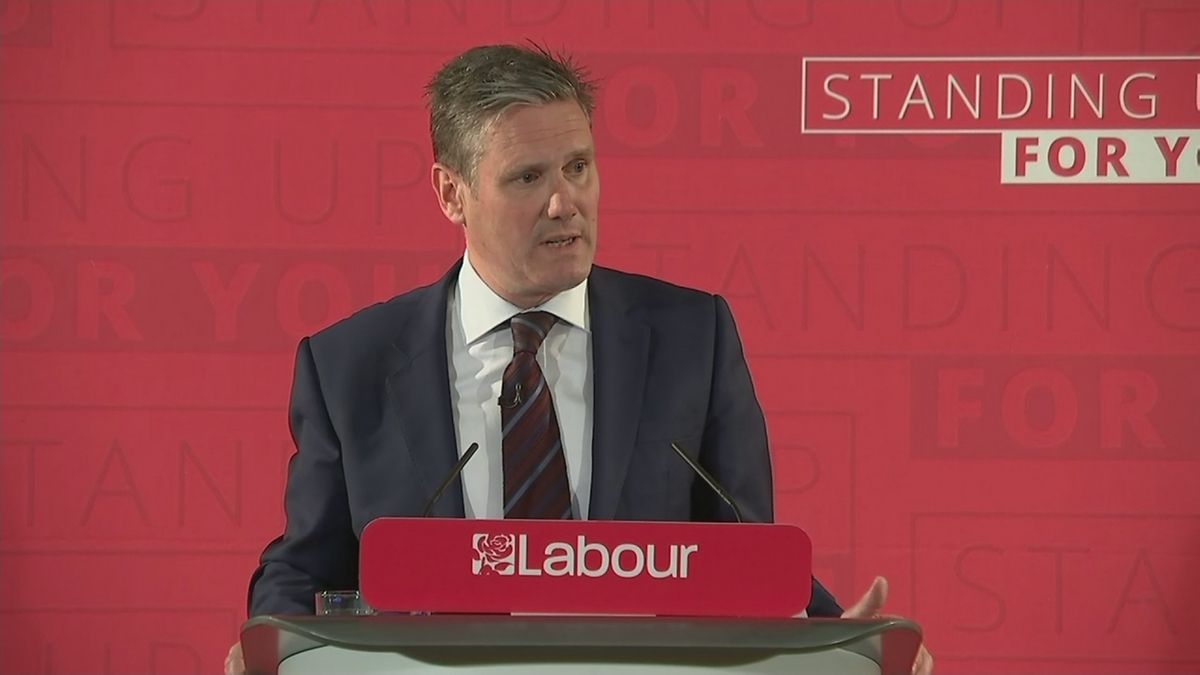 Labour's Brexit spokesman Keir Starmer
"Over recent weeks, it has become increasingly clear that you alone do not have the authority to deliver a transitional deal with Europe and to take the necessary steps to protect jobs and the economy," Starmer wrote in the letter, which was released by his office.
May is unlikely to welcome Labour's offer, which highlights the fragility of her position. She is caught between Tories who want to soften her Brexit stance -- and could potentially join forces with the opposition-- and those wanting a clean break with minimal transition and payments to the EU.
Foreign Secretary Boris Johnson and Environment Secretary Michael Gove -- who paired up to lead the Leave campaign before falling out after the referendum -- wrote a joint memo to May, warning that the government wasn't working hard enough on Brexit and insisting that the transition should last two years at most.
Business Alarm
All the back and forth over a transition risks becoming a moot point very soon -- companies want certainty now and might not be able to wait any longer after January. The Confederation of British Industry and European business groups told May in 10 Downing Street on Monday they are "extremely" concerned with lack of progress on negotiations.
"Business is extremely concerned with the slow pace of negotiations and the lack of progress only one month before the decisive December European Council," said Emma Marcegaglia, President of BusinessEurope, a lobby representing European employers, in statement with the CBI.
Should there not be breakthrough in December, the structure and even the direction of Brexit talks is up in the air.
The EU's main negotiator, Michel Barnier, issued a warning in the French weekly newspaper Le Journal du Dimanche: "The absence of a deal is more and more openly evoked in London."