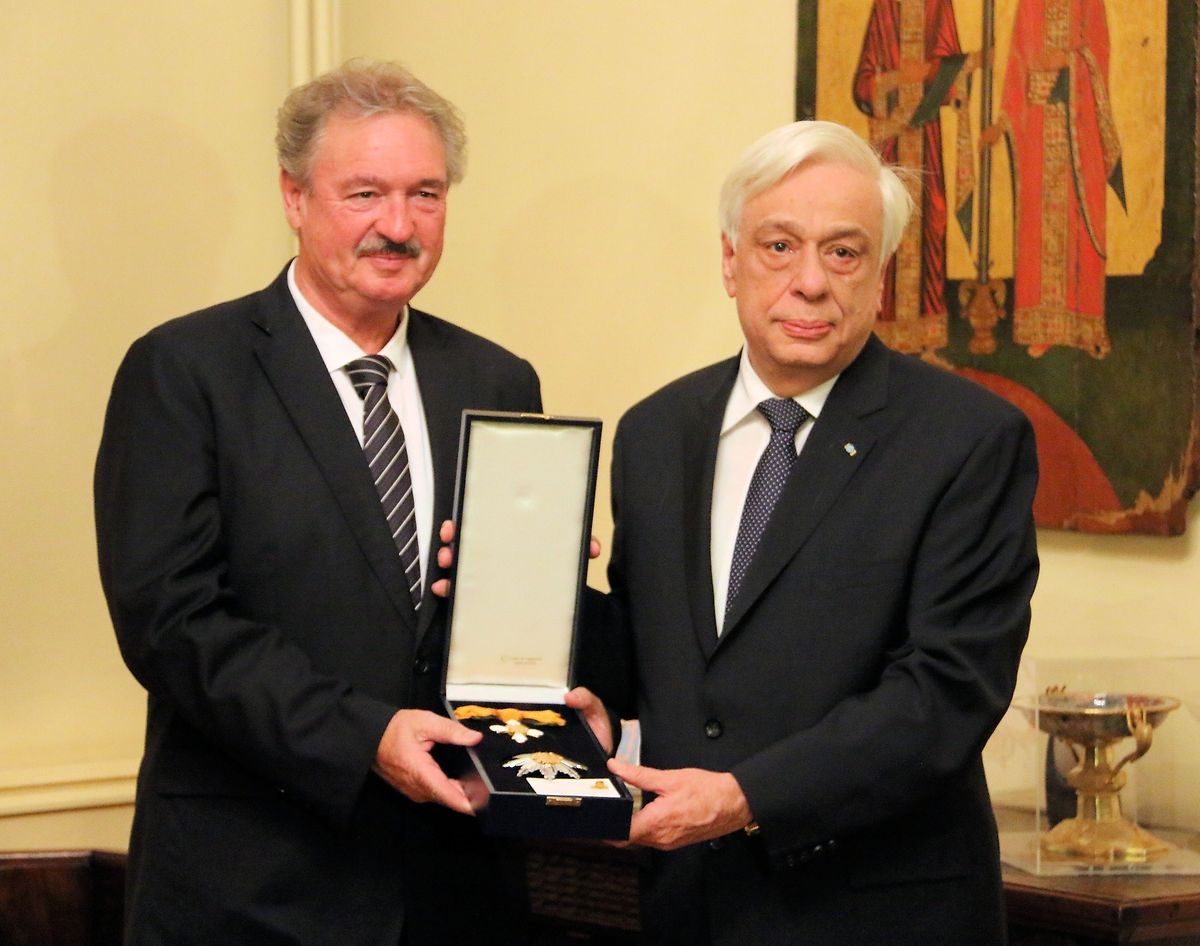 (JB) Luxembourg Foreign Affairs and Immigration Minister Jean Asselborn has been awarded the Grand Cross of the Order of the Phoenix of Greece in Athens.
The award was bestowed in recognition of his role of "facilitator and conciliator" in "major negotiations within the European Union".
Greek President Prokopis Pavlopoulos paid tribute to "Jean Asselborn's constant striving to uphold the interests of Europe, while always carrying in his heart the promotion of the idea of ​​European solidarity and in his actions."
The Grand Cross of the Order of the Phoenix of Greece is Greece's highest honorary decoration, established in 1926 under the second Hellenic Republic, to reward individuals in recognition of their professional and personal merits in their acts or works, as well as for defending a cause in the common interest.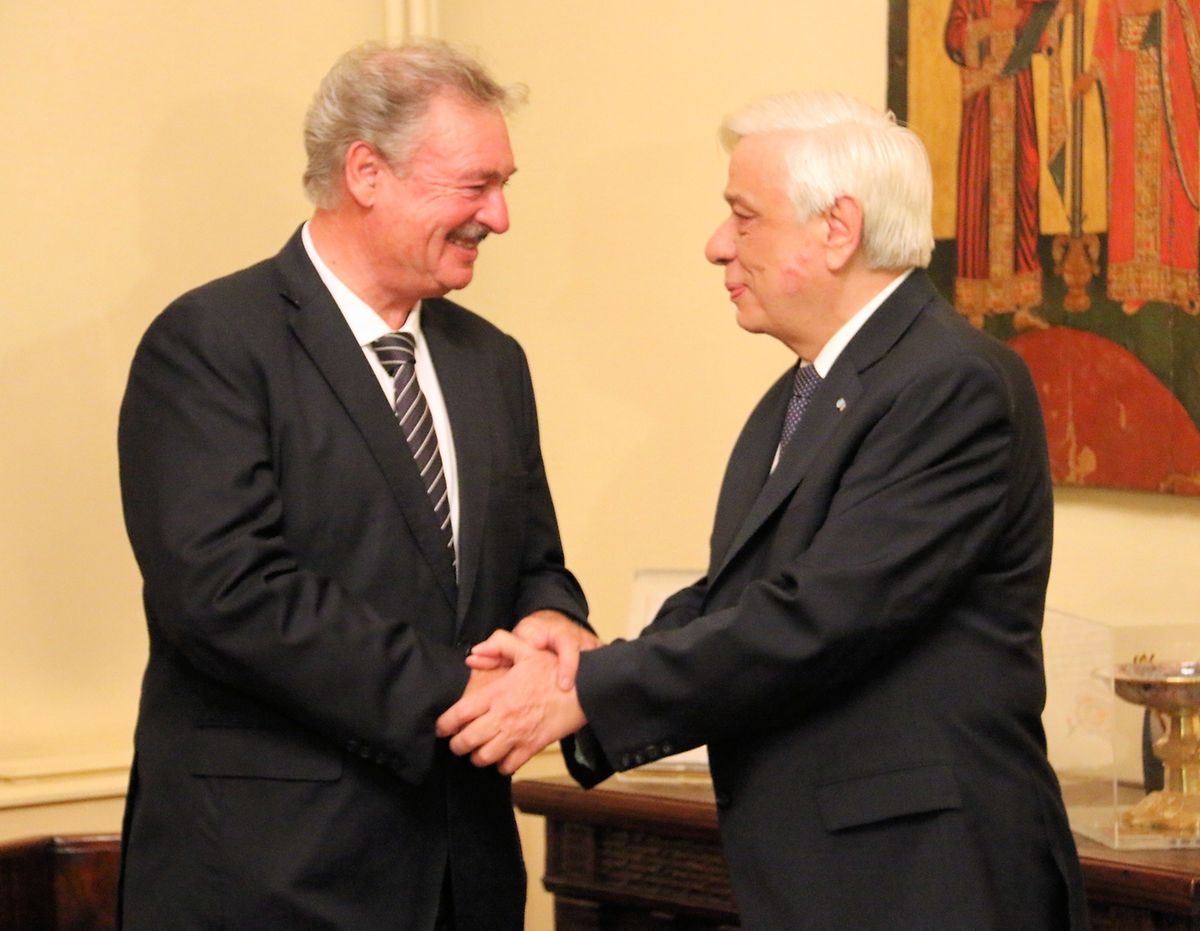 Minister Asselborn received the award at a ceremony in Athens on Thursday. It marks his second visit to Greece in 10 days, where he is serving as President of the Council of "Justice and Home Affairs" of the European Union (EU).
The council is holding discussions with the Greek authorities about the support that the EU can bring to Greece in the management of migratory flows, in particular on the Greek Islands.
On Friday, Minister Asselborn will visit, together with the European Commissioner for Home Affairs and Migration, Dimitris Avramopoulos, the island of Lesbos, in order to reflect the situation on the ground.
Do not miss the news - sign up to receive the wort.lu newsletter in English delivered to your inbox six days a week.