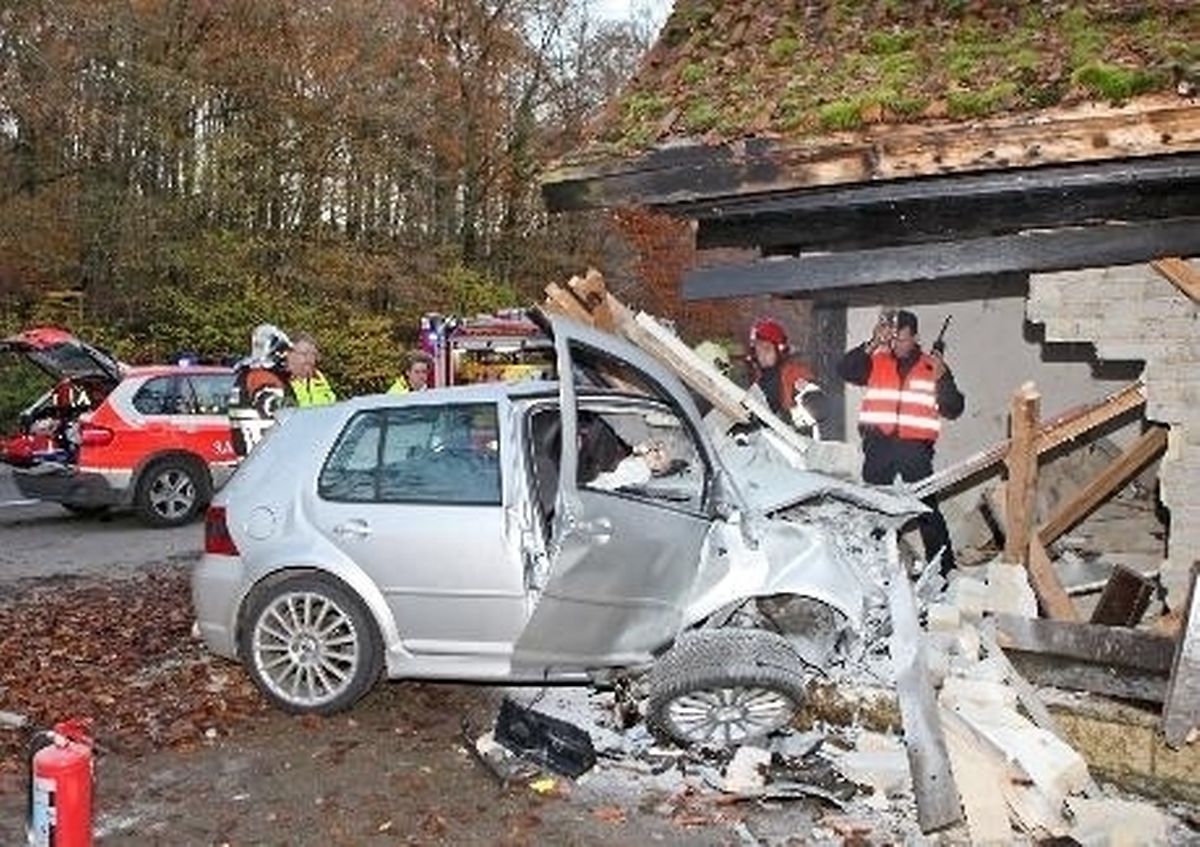 A young motorist is fighting for his life after his car collided with a highways building and caught fire.
The driver reportedly lost control of his vehicle on Wednesday afternoon while travelling downhill into Rumelange.
The car swerved off the road and collided head-on with a depot used by the highways department.
A fire broke out in the vehicle, which was quickly extinguished by passersby.
The driver, who was trapped in the vehicle's wreckage, had to be released by emergency services. He suffered serious injuries and is in intensive care.