(ADW) Well-known Luxembourg musician and radio presenter Ron Tuffel died on Sunday with the announcement made Monday morning following his battle with cancer.
Ron was a born and bred musician, he was often seen and heard on stages in Luxembourg and abroad performing with his band "Sneaky Pete", with vocals and amazing harmonica-playing, amongst other things.
He was also one of Radio ARA's most recognisable smooth and deep voices, and has been serenading listeners since 1992 with his regular show playing not only the blues and jazz music he is so talented at as a musician, but was supportive of many other styles too.
And that's how many would describe Ron, as one of the the most supportive musicians on the Luxembourg music scene.
Fellow local musician Lata Gouveia describes him as "one of the most supportive and enthusiastic people in Luxembourg regarding the local music scene. Everybody went to Ron to show their new recordings to Luxembourg. With other radio stations you send the CD, with Ron you would go and spend 2 hours talking about it during drive time. He did a lot for us all."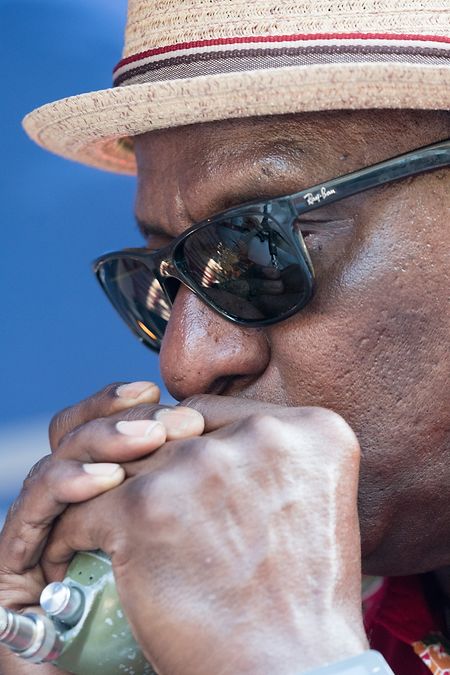 The head of ARA City Radio, Lisa McLean also reacted to the announcement on Monday, "Ron has been at the heart and soul of Radio ARA for 17 years, we are shocked and saddened by his passing. We are proud to call him our colleague and friend. Ron's smile always brightened up any studio, room, or concert. To spot Ron in an unfamiliar crowd was always a sense of comfort to me personally, because I knew I had a friend to gravitate towards if I needed to."
In honour of Ron Tuffel, on Tuesday a special broadcast at 6:30pm on Radio ARA will transmit the last show he recorded with the station.
Ron will be missed by many in Luxembourg and beyond.