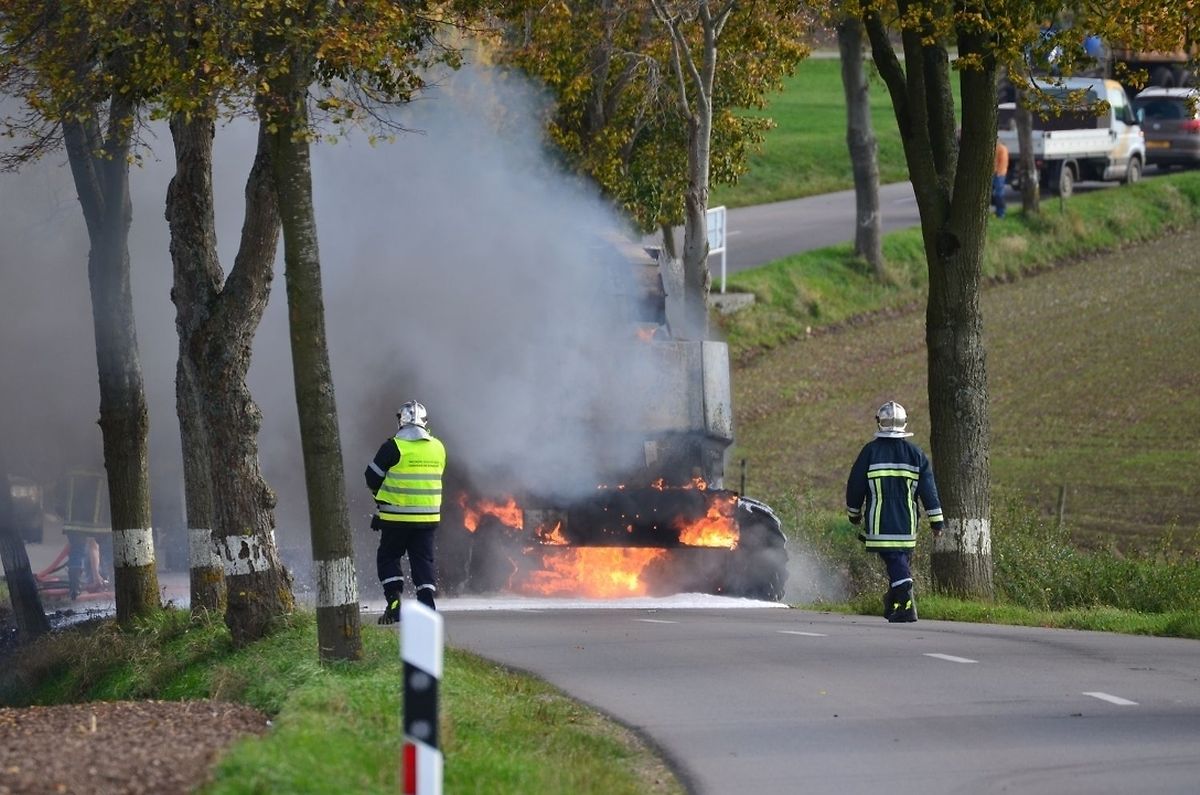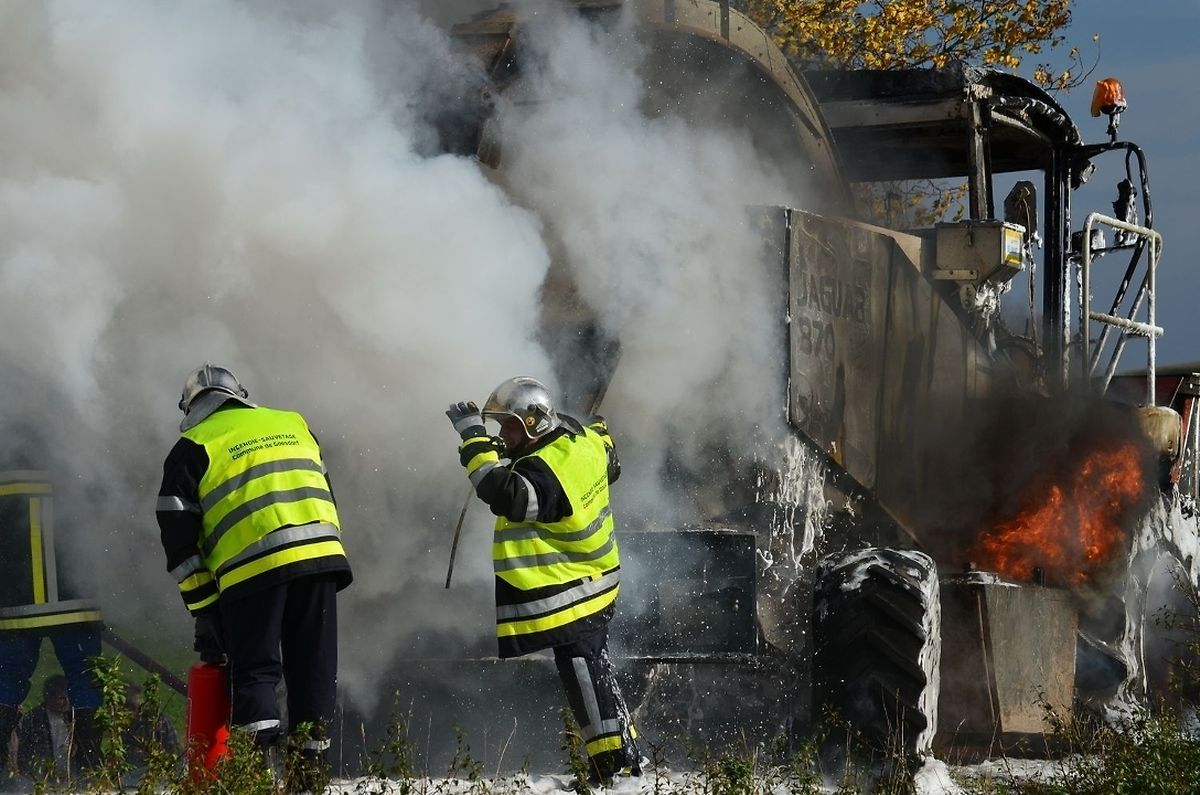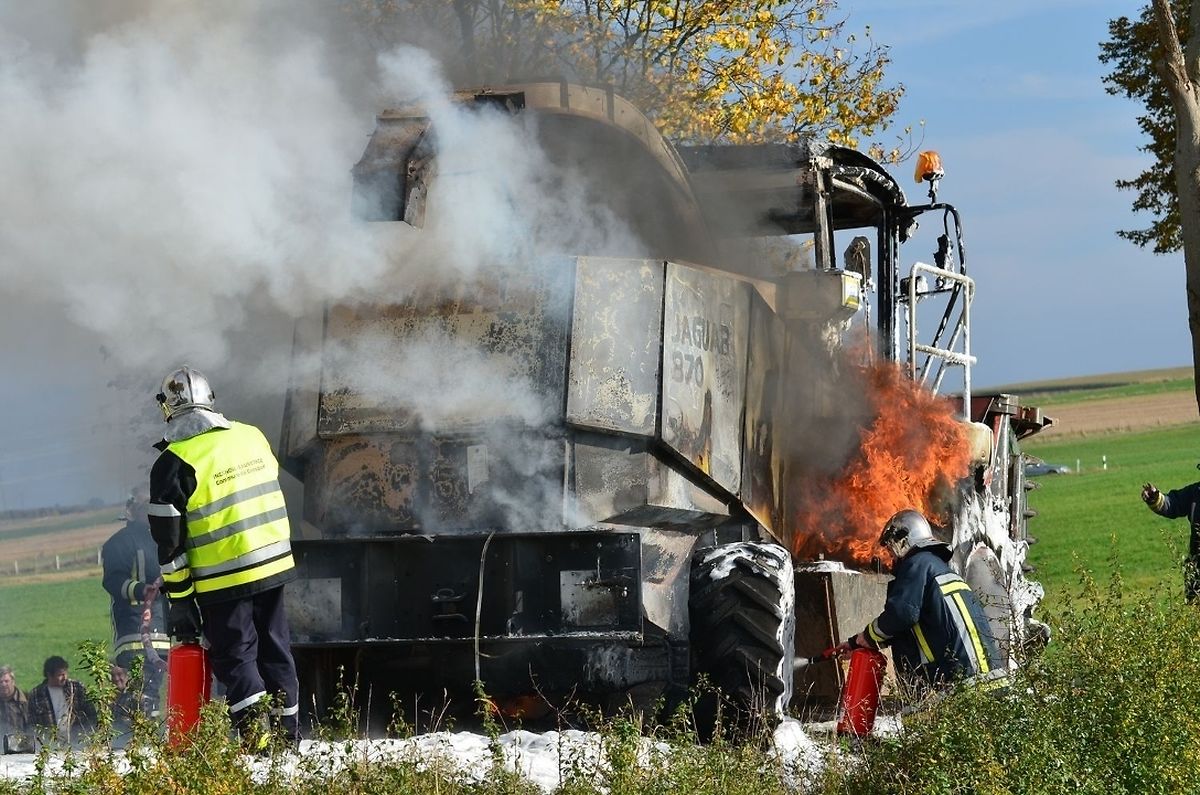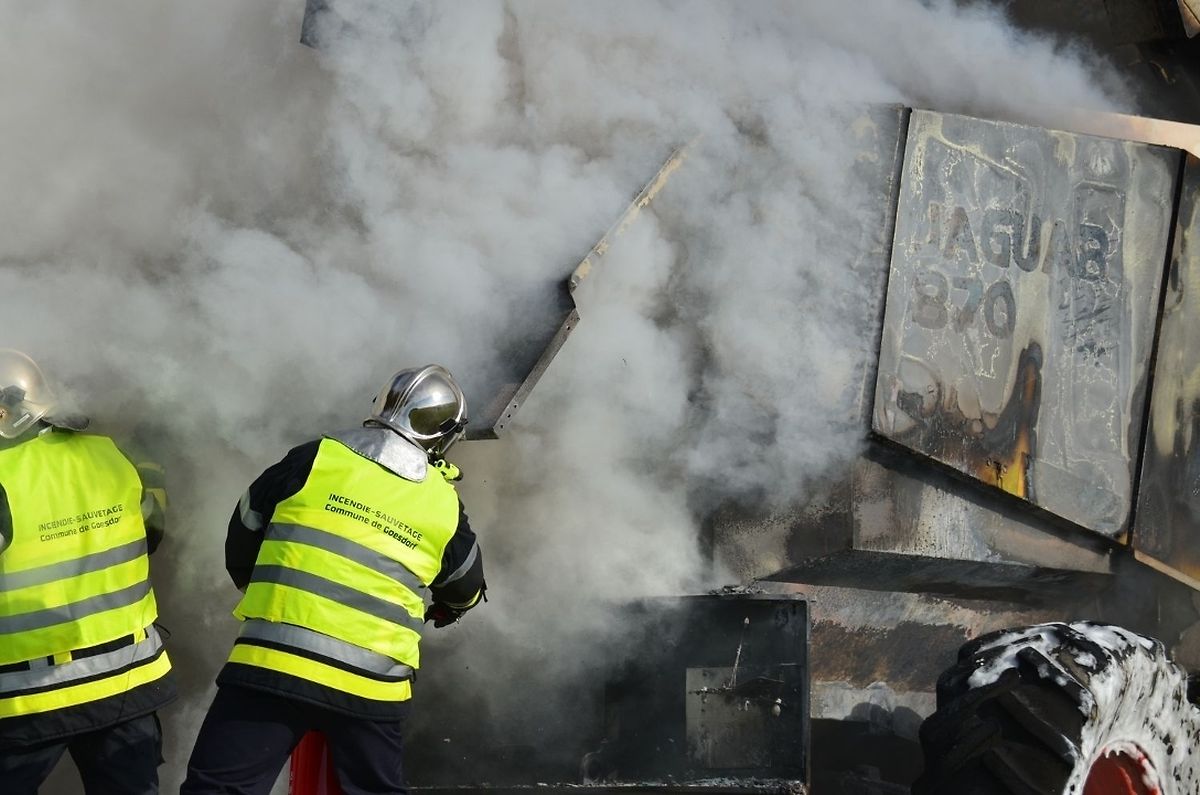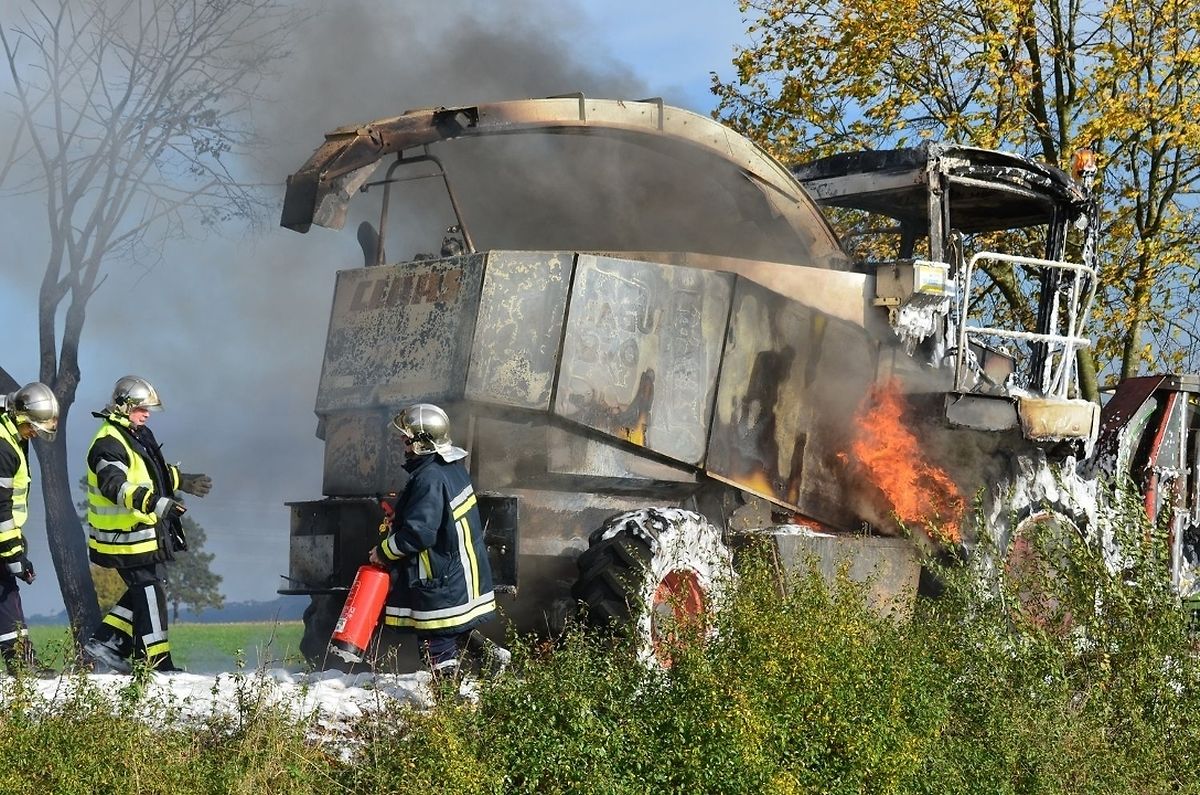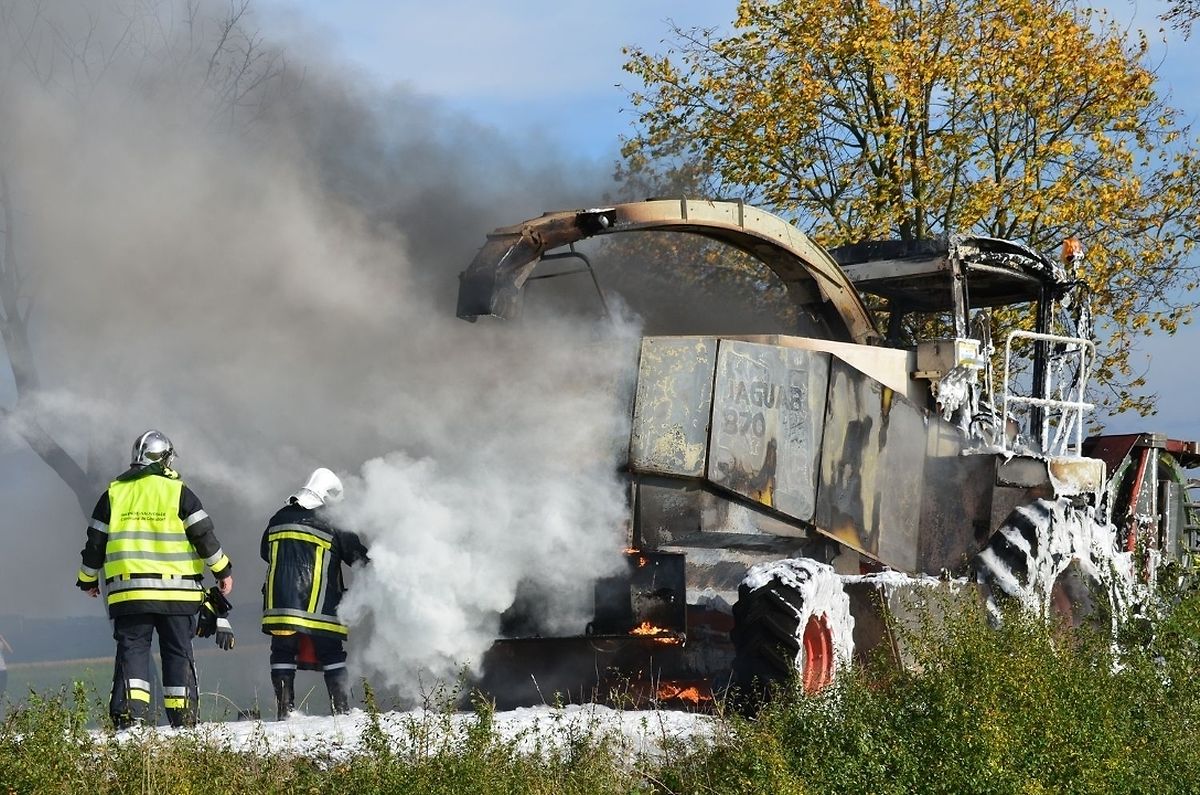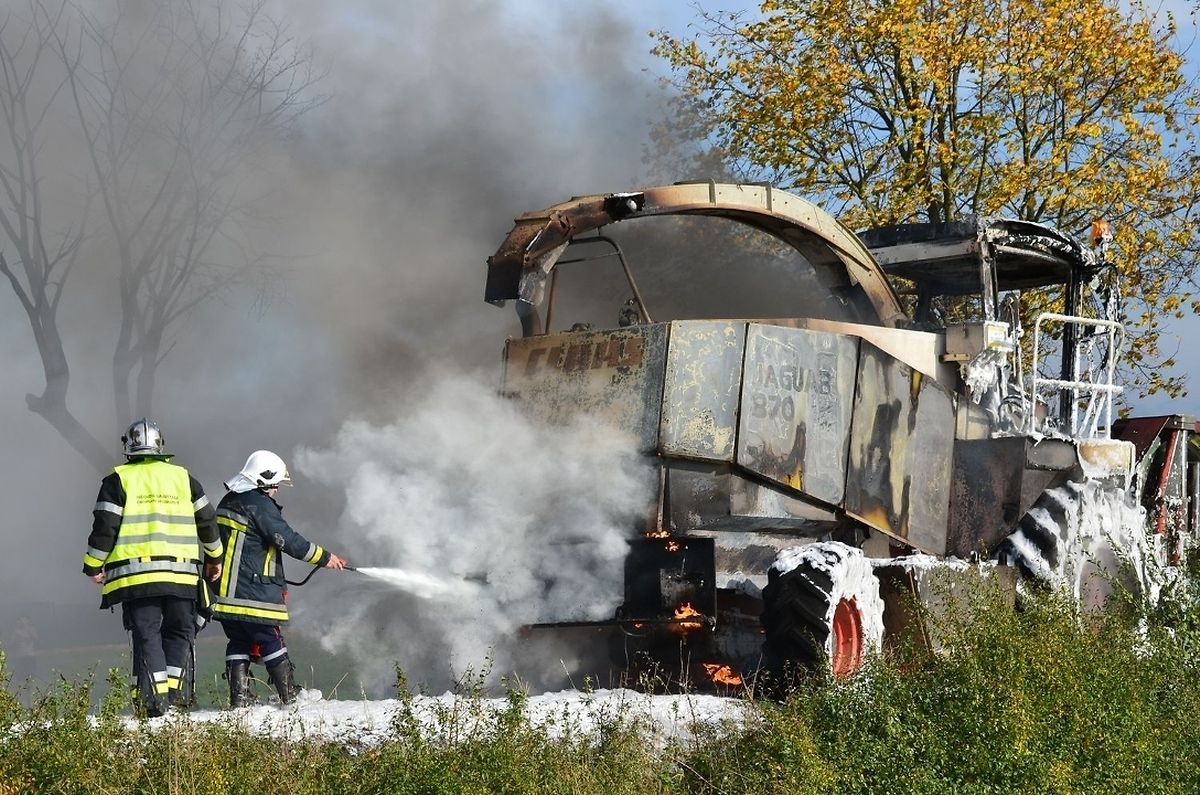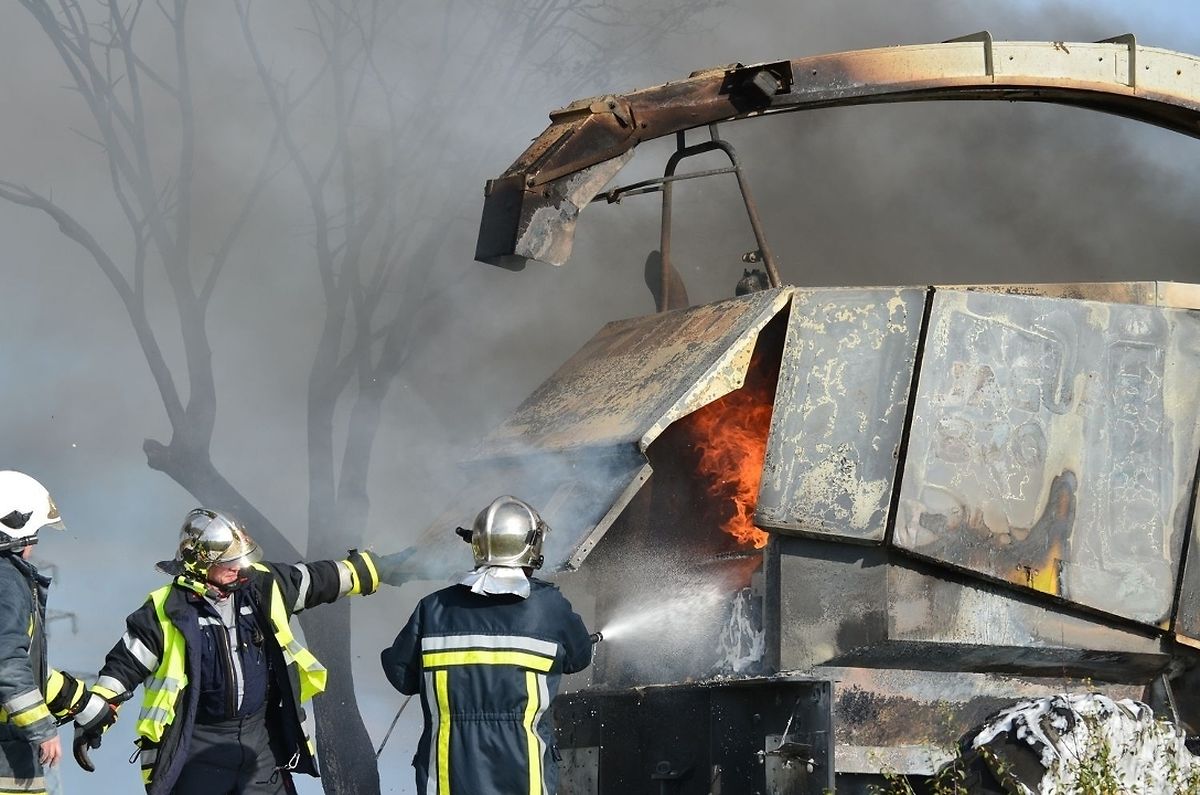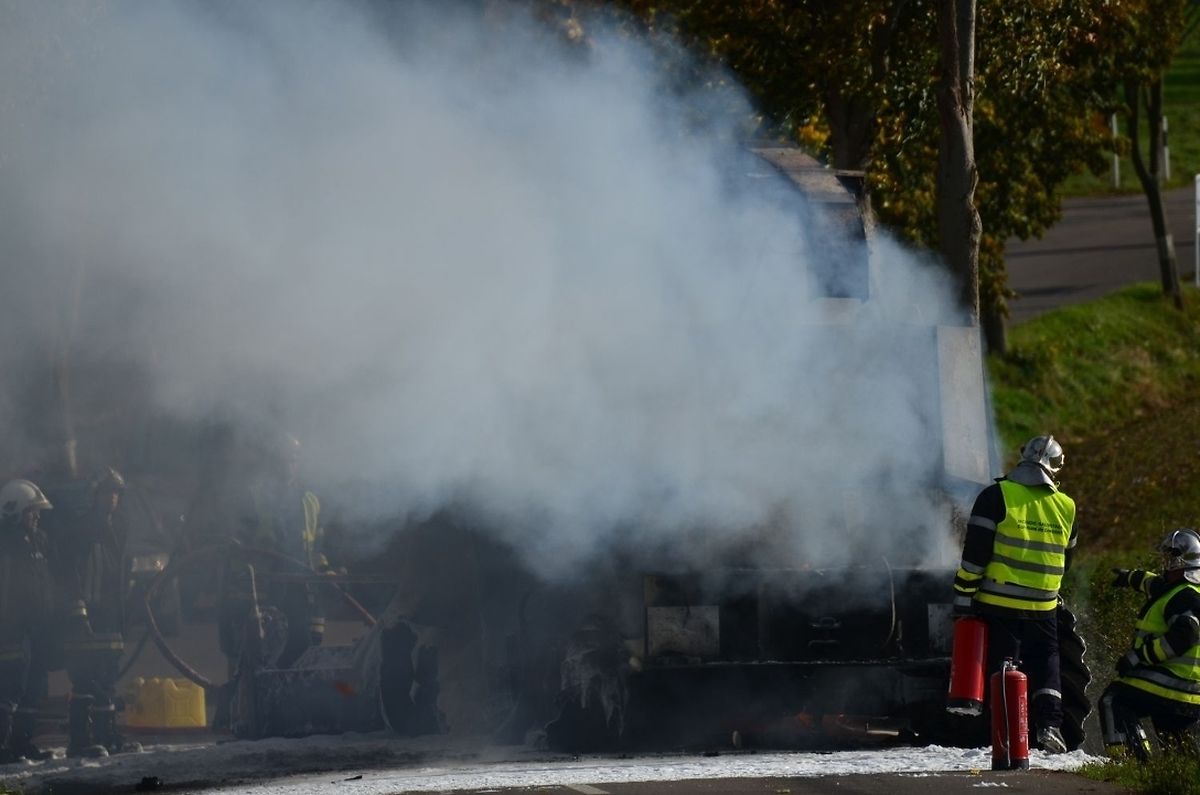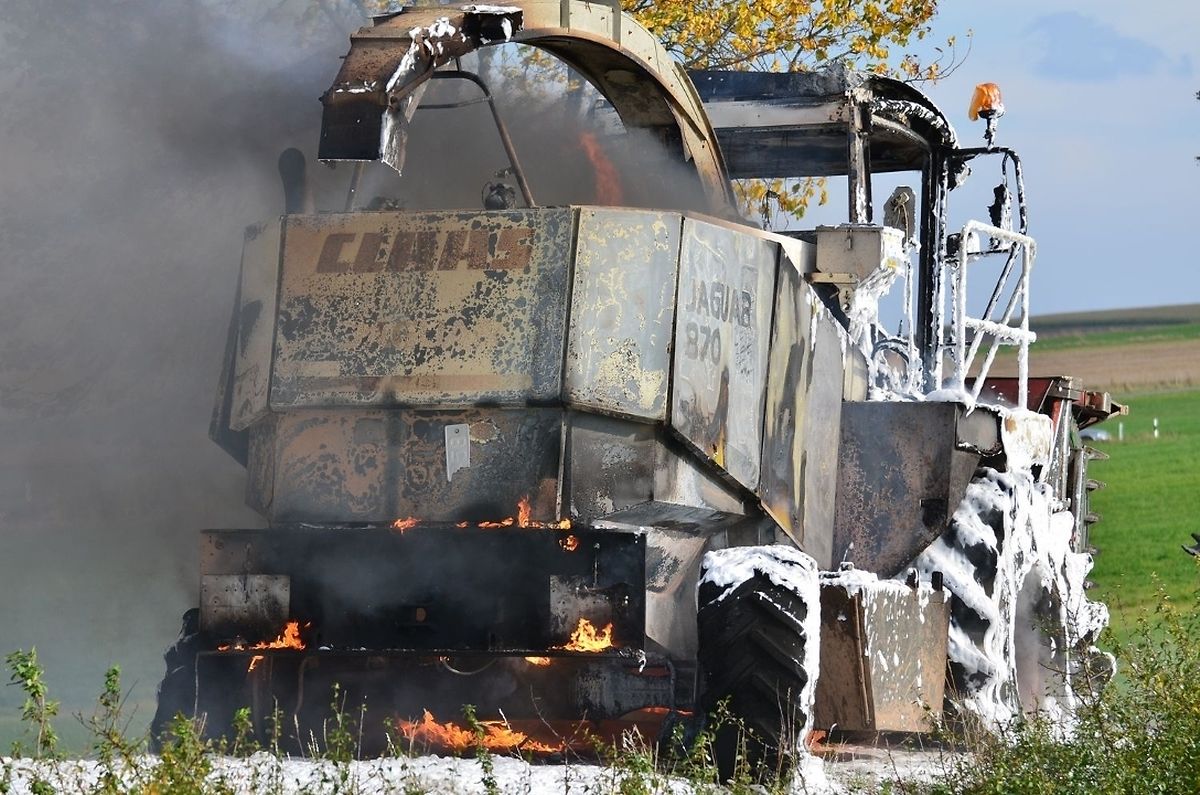 (ADW) Motorist were surprised on Tuesday afternoon just south of Wiltz when a harvester vehicle suddenly caught fire while on the road.
The incident happened on the CR321 road between Nocher-Route and Dahl and firefighters seemed helpless in their attempt to save the vehicle as it went up in flames.
Eventually the flames were put out revealing a completely destroyed vehicle. The reason for the dramatic blaze currently baffles firefighters.