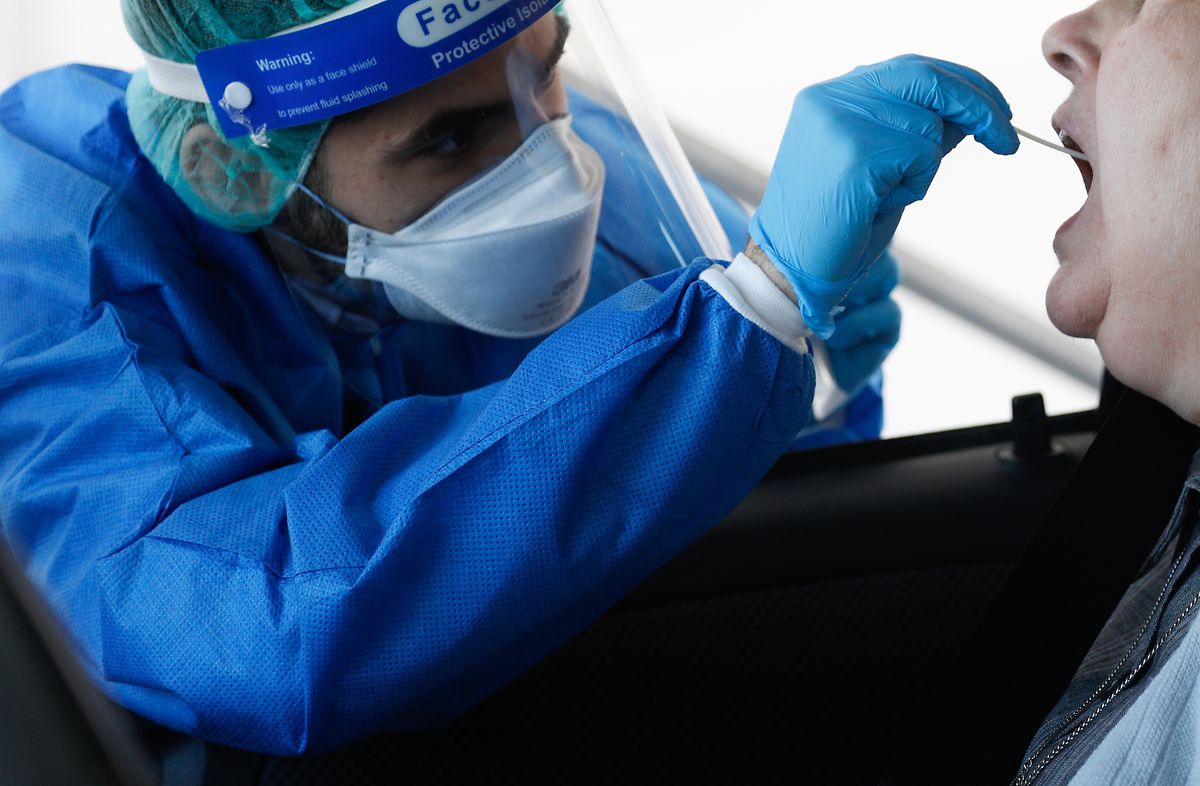 Luxembourg's virus infections continued mounting apace on Friday, with 124 new cases reported as Prime Minister Xavier Bettel's government struggled to contain a second wave of the outbreak.
Parliament on Thursday voted to limit private gatherings to a maximum of 20 people, but opposition leaders questioned whether this would be enough and the government is expected to meet again on Sunday to see if it needs to clamp down further on freedoms regained after lockdown.
Since the end of the state of emergency, Bettel can no longer order any direct measures but needs to seek consent from parliament.
The number of active cases rose to 965 on Friday. Scientists on Wednesday had warned that this number could double within a week if the spread continues at the current speed.
Four people were in intensive care with another 35 being treated in hospital. The number of deaths was stable at 111.
Xavier Bettel this week had sought to defend Luxembourg's high infection number – now at 154 per 100,000 inhabitants – arguing that the country tested more than others, but he had to acknowledge during a press conference on Thursday that this alone was not to blame.
Only around 15% of new infections are being detected through the large-scale-testing strategy, which systematically tests the entire population and cross-border workers. People travelling into Luxembourg for work accounted for 18 of the new cases reported Friday.
Luxembourg has been blacklisted for travel by a handful of European countries on the brink of the summer holiday, as its number of active infections is way above a high-risk threshold of 50 per 100,000.
With many countries now requiring incoming travellers from Luxembourg to quarantine for two weeks unless they can show a negative test result, the government on Friday allowed people with a booked holiday or needing to travel for work to sign up for free testing. This came after doctors had reported a rush on prescriptions.
The government has struggled to account for the increase in cases, saying it could not clearly pinpoint to hotspots but only identify some trends from the interviews it carries out during contact tracing.
There had been some infections at schools, work places and old people's homes, Health Minister Paulette Lenert has said, and the virus was also being spread among flatshares and at parties.
People are increasingly violating the quarantine measures, a report published on Thursday said. Under the new laws, the government can force people to isolate, but no known cases of that practice exist.
The government on Friday said it would close the park behind the Mudam museum in Kirchberg as it had become a popular spot for outdoor parties, frequently broken up by police. Similar scenes were reported from the Kinnekswiss in the city centre, though this park will remain open for now.
---
Get the Luxembourg Times delivered to your inbox twice a day. Sign up for your free newsletters here.