A new affordable housing project has been launched with two and three-bedroom apartments measuring up to 93 sq m selling for under €300,000.
The scheme, by Société Nationale des Habitations à Bon Marché (SNHBM), consists of 26 houses and 24 apartments, eight of which are allocated for tenants.
The project will be built on the former football pitch in Bascharage, in the commune of Käerjeng, just under 30km west of Luxembourg city towards France and Belgium.
During an information session on Wednesday evening, SNHBM Director Guy Entringer said applications to buy a home on the site will be treated in chronological order.
While prices vary depending on the type of housing and whether applicants are eligible for state funding, the price guideline shows a two-bedroom ground-floor apartment measuring 87.45 sq m has a selling price of €269,513 for those eligible for subsidies.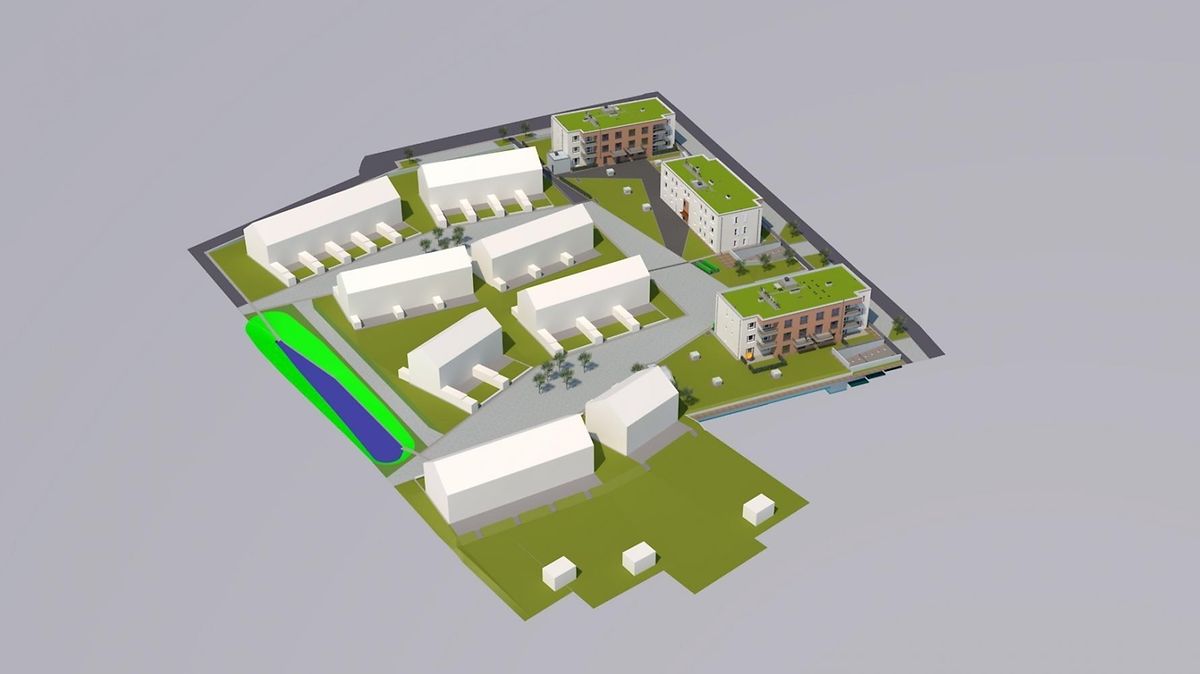 A 138 sq m house for those receiving the same benefits costs from €358,965. All houses are of equal surface area and apartments range from 87 sq m to 100 sq m.
The land the housing is built on will continue to belong to the SNHBM and housing owners pay an annual land rental fee of €229.37 for an apartment and €424.75 for a house.
"The housing are all ready-built but owners can personalise them by choosing elements such as flooring, interior doors and kitchen," Entringer said. "Houses come with a small garden and every apartment has a balcony."
A central underground car park will be built at one end of the site to make the roads running through the area a pedestrian zone.
The project also comes with a 25 year pre-emption right which means owners will only be able to sell privately at the end of the 25 year period.
"For the first 25 years we buy back from you," Entringer explained. "After 25 years you can sell to anyone and with no conditions but the land will still belong to the SNHBM. Within the first 25 years the price stays the same for three years and then increases with index. You don't benefit from a speculative gain but you will always get back the money you invested."
Construction will start next year and all accommodation is expected to be ready by 2020. The application process is now open.
For further information visit the SNHBM website.
(Heledd Pritchard, heledd.pritchard@wort.lu, +352 49 93 459)