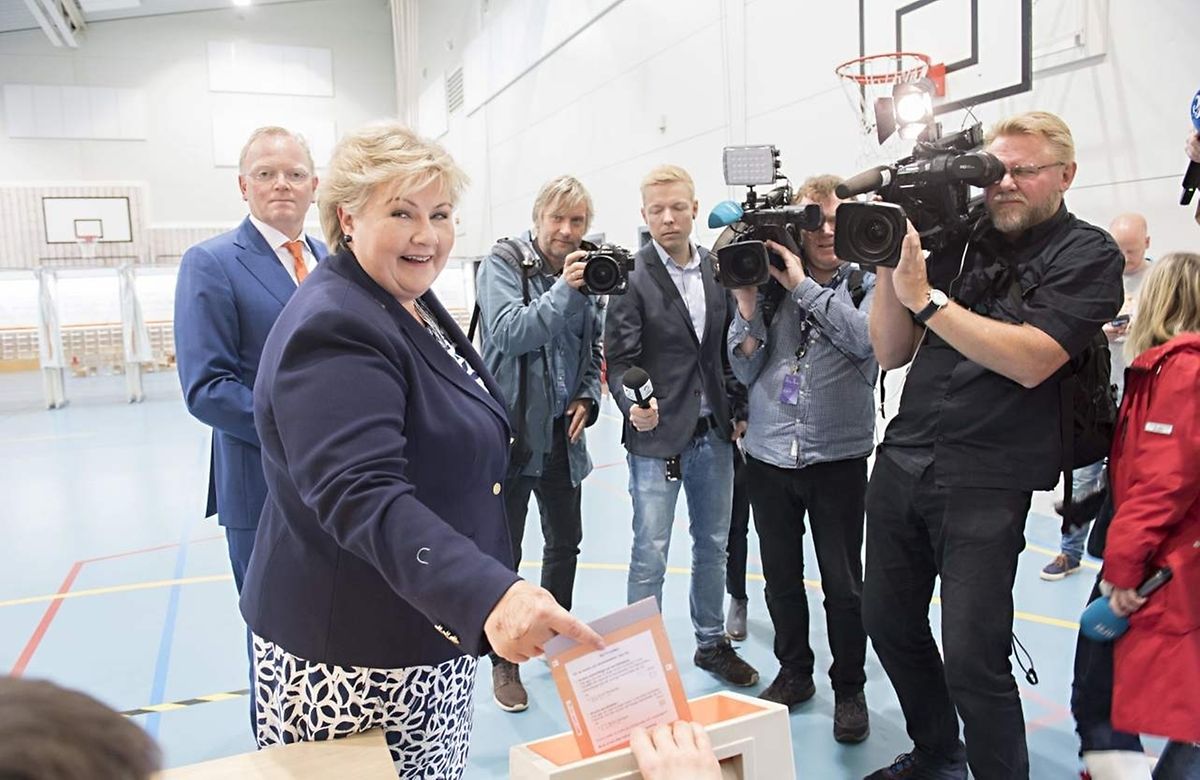 (Bloomberg) Norwegians head for the polls in parliamentary elections in which Prime Minister Erna Solberg aims to make history thanks to her record use of the country's oil riches.
After spending an unprecedented amount on saving the economy from a recession, with part of the cash coming from the world's biggest sovereign wealth fund, Solberg and her coalition hope to become the first centre-right government since World War II to serve two full consecutive terms.
Final polls published ahead of Monday's vote gave the ruling coalition just enough seats to secure a majority, with the opposition Labour Party struggling after losing support late in the campaign.
Casting her vote Monday in her home town of Bergen, Solberg told reporters that she "believes" and the polls show that there will be a centre-right majority. But it depends on "who has been able to mobilise their voters in the past 24 hours," she said in a live broadcast.
Voting ends at 9pm, with exit polls expected immediately after.
Nail-Biter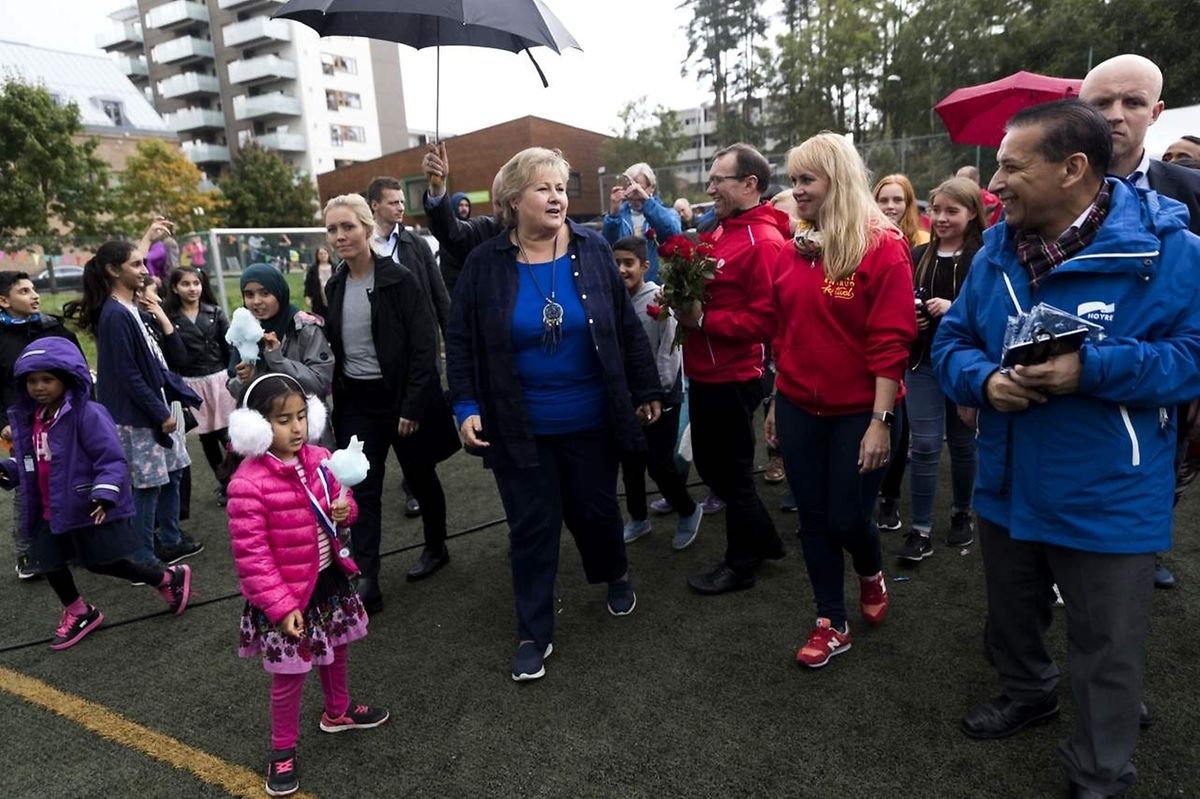 Political scientists following Scandinavia's richest economy say the race is still too close to call. Much depends on whether the Christian Democrats and the Liberals, on which the Conservative-led government relies for support to stay in power, can overcome a 4% threshold necessary to be assigned so-called seats at large. The Christian Democrats and the Liberals had 4.4% and 4.6%, respectively, in Saturday's Kantar TNS poll, which had a margin of error of 0.8-1.7 percentage points.
With the race as close as it is, "the election has become much more exciting," said Johan Giertsen, a law professor at the University of Bergen who heads Pollofpolls.no, an aggregator of surveys compiled by various pollsters. "It's impossible to guess a winner at this stage."
The prime minister had entered the election campaign on the back-foot. Soon after assuming office in 2013, the Solberg government was hit by a sharp drop in oil prices that sent shock waves through the economy. More than 50,000 jobs were wiped out in the oil industry alone.
The government responded with tax cuts and investments in infrastructure, covered in part by the first ever withdrawals from Norway's €830 billion wealth fund. Solberg will have spent 737.3 billion kroner (€80 billion) in oil revenue over the past four years, including 159.2 billion kroner (€17 billion) from the fund.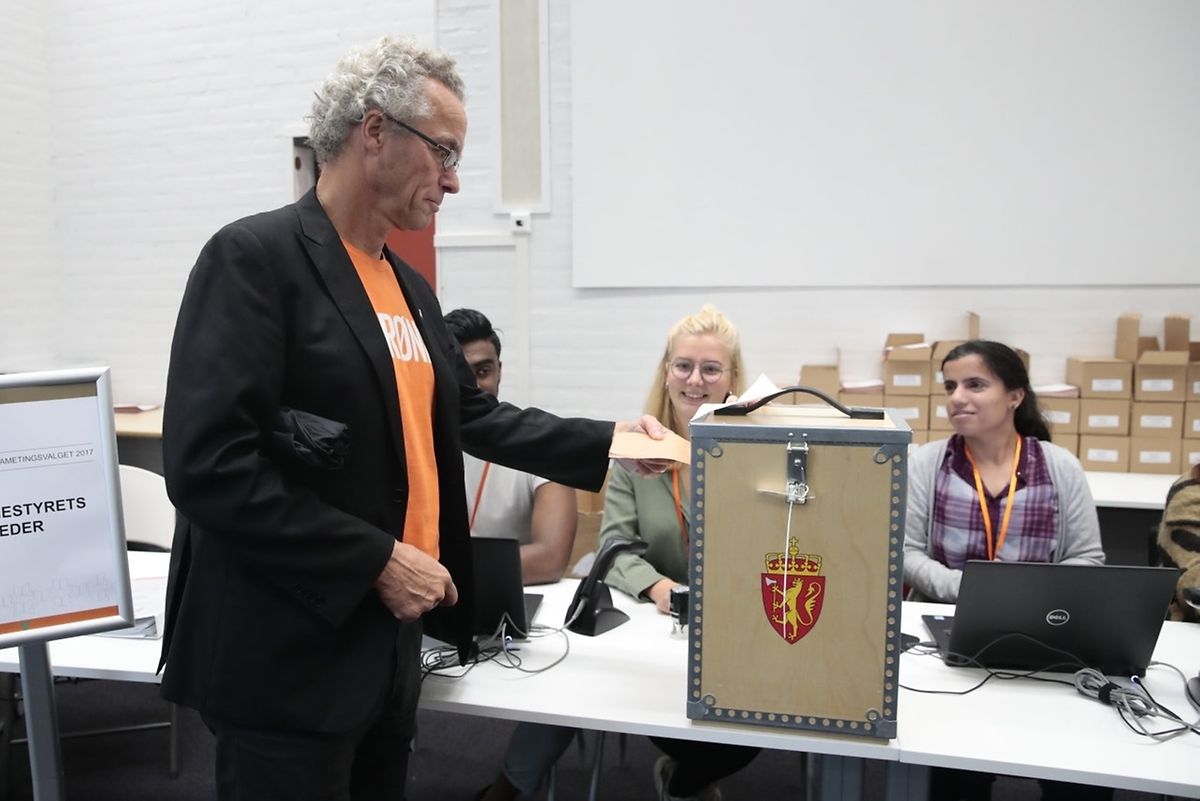 Those measures appear to have worked. Registered unemployment has dropped below 3% and Nordea Bank AB expects Norway's economy to grow well over 2% next year.
The development has made life harder for the main opposition Labour Party, which spent much of the election campaign trying to criticise the government's economic credentials.
Jonas Gahr Store, the millionaire leader of Labour, says "the government has spent too much oil money, and they have spent it in the wrong way." In an Aug. 24 interview, he also criticised Solberg's "large tax cuts."
Hemorrhaging Support
According to Bernt Aardal, a professor of political science at the University of Oslo, Gahr Store has struggled with an electorate that finds it hard to identify with such a personally wealthy politician. He's also come under fire in local media for having his money managed by a U.K. hedge fund among other issues.
An ill-fated overtures to the Christian Democrats and the Liberals also hurt his support with the left. More traditional left-wing contenders have fared better, with the Socialist Left enjoying gains and the Red Party poised to win its first two seats. The Greens have also been doing well in the polls with calls to halt oil exploration.
"This election is partly a left-wing insurgency," Giertsen said.