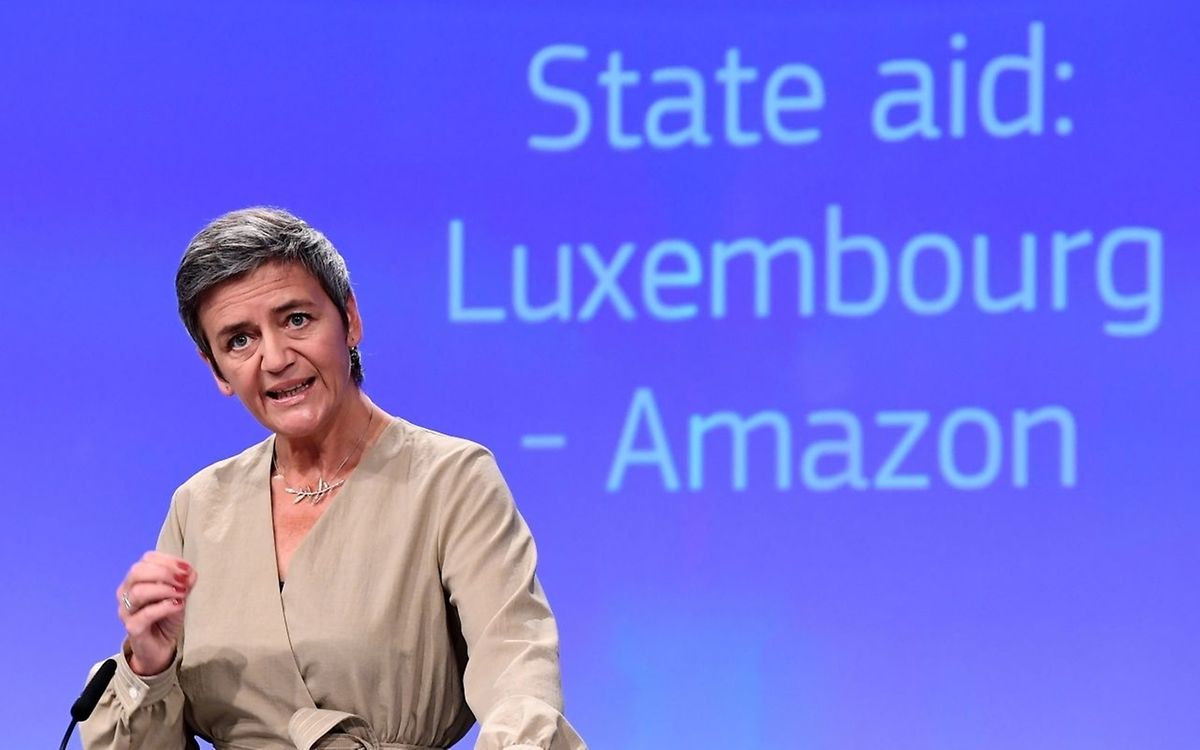 The European Commission has ordered Luxembourg to collect €250m in back taxes from US internet giant Amazon.
The Commission ruled that Luxembourg granted undue tax benefits to Amazon, which amounted to illegal state aid.
"Luxembourg gave illegal tax benefits to Amazon," said EU Competition Commissioner Margrethe Vestager in a statement.
"As a result, almost three-quarters of Amazon's profits were not taxed."
She said Amazon had been allowed to pay four times less tax than other local companies.
"Member States cannot give selective tax benefits to multinational groups that are not available to others," she said.
Economic reality
The ruling relates to a 2003 tax deal struck between Amazon and Luxembourg, which the Commission said allowed Amazon to shift the vast majority of its profits to a company that was not subject to tax.
In particular, the Commission found that the level of royalty payment from the operating company to the holding company was inflated and "did not reflect economic reality".
During a press conference, Vestager said the collection of the back taxes did not amount to a fine for Amazon.
"The recovery of illegal aid restores equal treatment with other companies," she said.
"It removes an advantage the company should never have received in the first place."
Vestager said countries had four months from the date of the decision to begin to make recoveries.
The Commission has referred Ireland to the European Court of Justice for failing to recover "illegal state aid" worth up to €13 billion from Apple.
Luxembourg must recover €250m from Amazon, plus interest, to cover the eight-year period when the structure was in place, according to Vestager.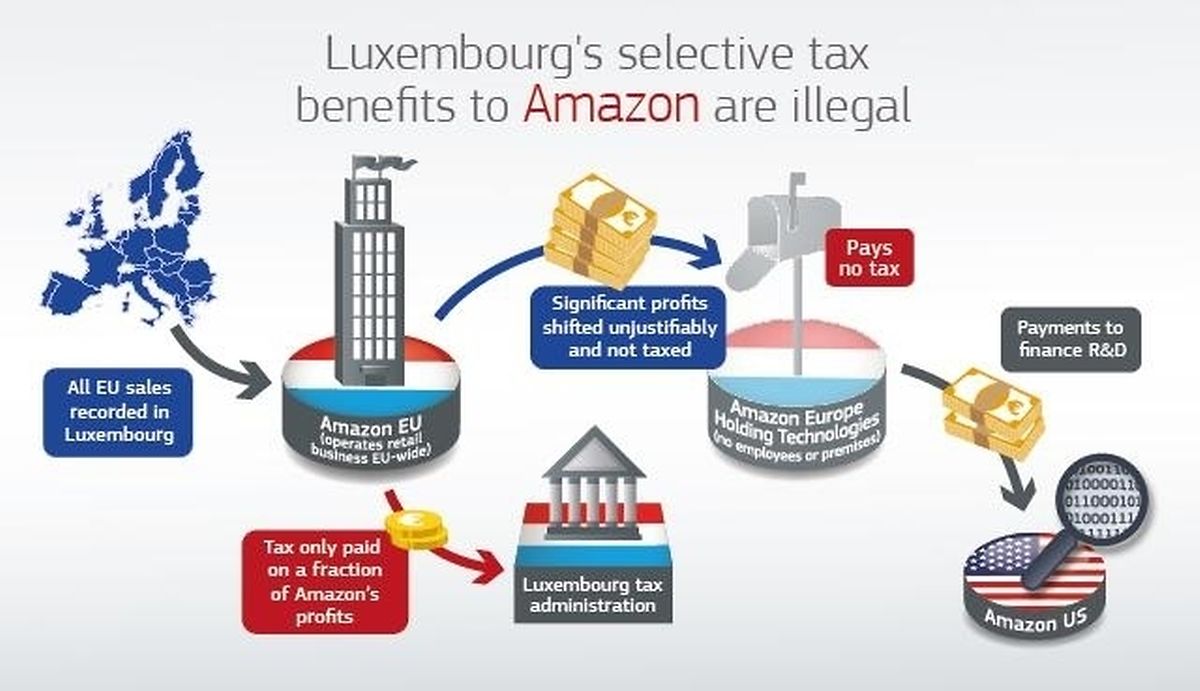 A spokesman for Amazon said the tech firm would consider its legal options, including an appeal.
"We believe Amazon did not receive any special treatment from Luxembourg and that we paid tax in full accordance with both Luxembourg and international tax law," he said.
Luxembourg's Finance Ministry commented on the decision, arguing that the international and Luxembourgish legal frameworks had "substantially evolved" since 2006.
"As Amazon has been taxed in accordance with the tax rules applicable at the relevant time, Luxembourg considers that the company has not been granted incompatible State aid, as foreseen by article 107(1) of the Treaty on the Functioning of the European Union," it said in a statement.
"Luxembourg has been fully cooperating with the Commission in its investigation and is strongly committed to tax transparency and the fight against harmful tax avoidance.
"Luxembourg fully adheres to the OECD/G20 BEPS project, which modernises international tax rules and creates a global level playing field."
Luxembourg is also in the Commission's crosshairs for tax deals agreed with US fast food chain McDonald's and French utility company Engie.
(Hannah Brenton, hannah.brenton@wort.lu, +352 4993 728)