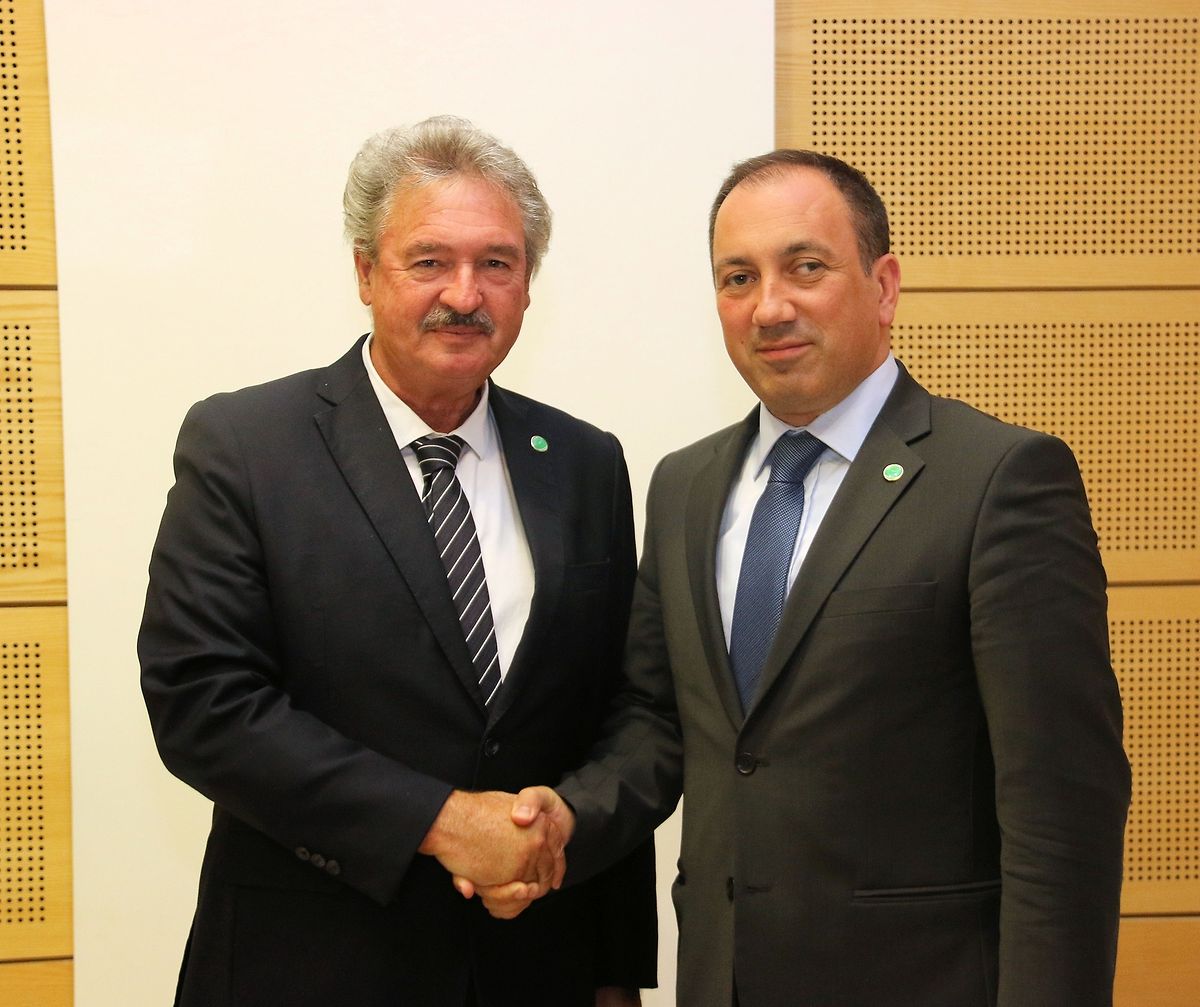 Luxembourg says it will support Bosnia and Herzegovina in its EU accession bid during its Presidency of the EU Council later this year.
Foreign Affairs Minister Jean Asselborn made the pledge during a meeting with his Bosnia-Herzegovina counterpart, Igor Crnadak in Brussels on Tuesday.
Speaking on the sidelines of the 125th session of the Council of Europe Committee of Ministers, of which Crnadak has assumed presidency, Asselborn stressed Luxembourg's support for Bosnia and Herzegovina as a "united and sovereign state, which is multiethnic, stable and prosperous enjoying full territorial integrity."
Bosnia and Herzegovina have been recognised by the EU as a potential candidate country for accession since 2003.
It participates in the Stabilization and Association Process, a necessary step for countries wishing to join the European Union, and on June 1, 2015, an agreement will come into force establishing a free trade area between the EU and Bosnia-Herzegovina.
This agreement will serve as the basis preparing the country for EU membership.
In light of this, Minister Asselborn said Luxembourg would "ensure as much as possible progress in the process of European rapprochement to the Western Balkans, including Bosnia and Herzegovina".
Luxembourg receives a number of asylum applications from people from Bosnia-Herzegovina. Last month, the nationality group accounted for 8 percent of rejected applications.
Do not miss the news - sign up to receive thewort.lu newsletter in Englishdelivered to your inbox six days a week.