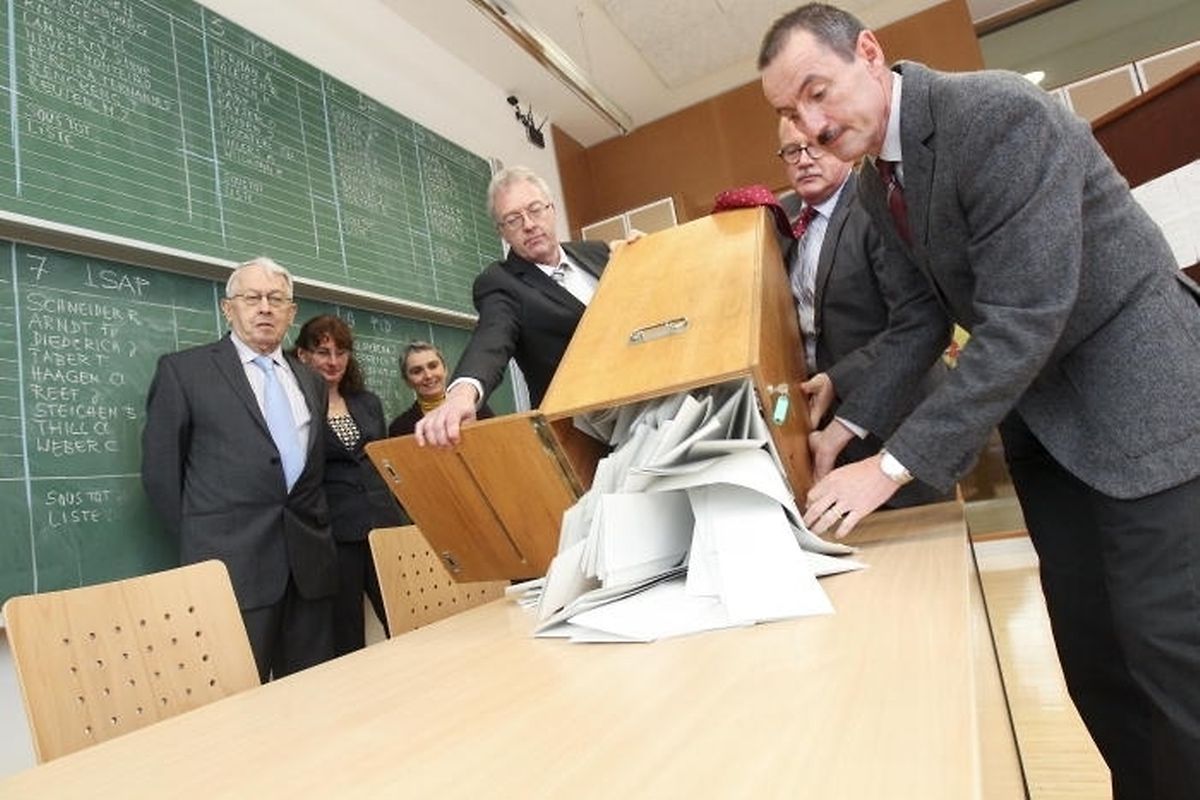 (CS) Open since 8am, Luxembourg's 628 polling stations closed their doors at 2pm on Sunday.
All voters in the queue at 2pm were still able to cast their ballot. Shortly after 2pm the counting began.
Over 238,000 voters were registered in the 2013 elections, which will see the 60 seats of parliament redistributed. Some 540 candidates are in the running.
Among the voters were of course the country's top politicians and Prime Minister Jean-Claude Juncker and his challengers Etienne Schneider (LSAP), François Bausch (déi Gréng), Claude Meisch and Xavier Bettel (both DP) were all spotted at the ballot box.
Also among the voters were Luxembourg's royals, as they made their way on foot from the Grand Ducal palace to the Cercle Cité earlier today.
The first results from Luxembourg's smaller communes are expected to be announced later this afternoon, with the first projections expected around 7pm.