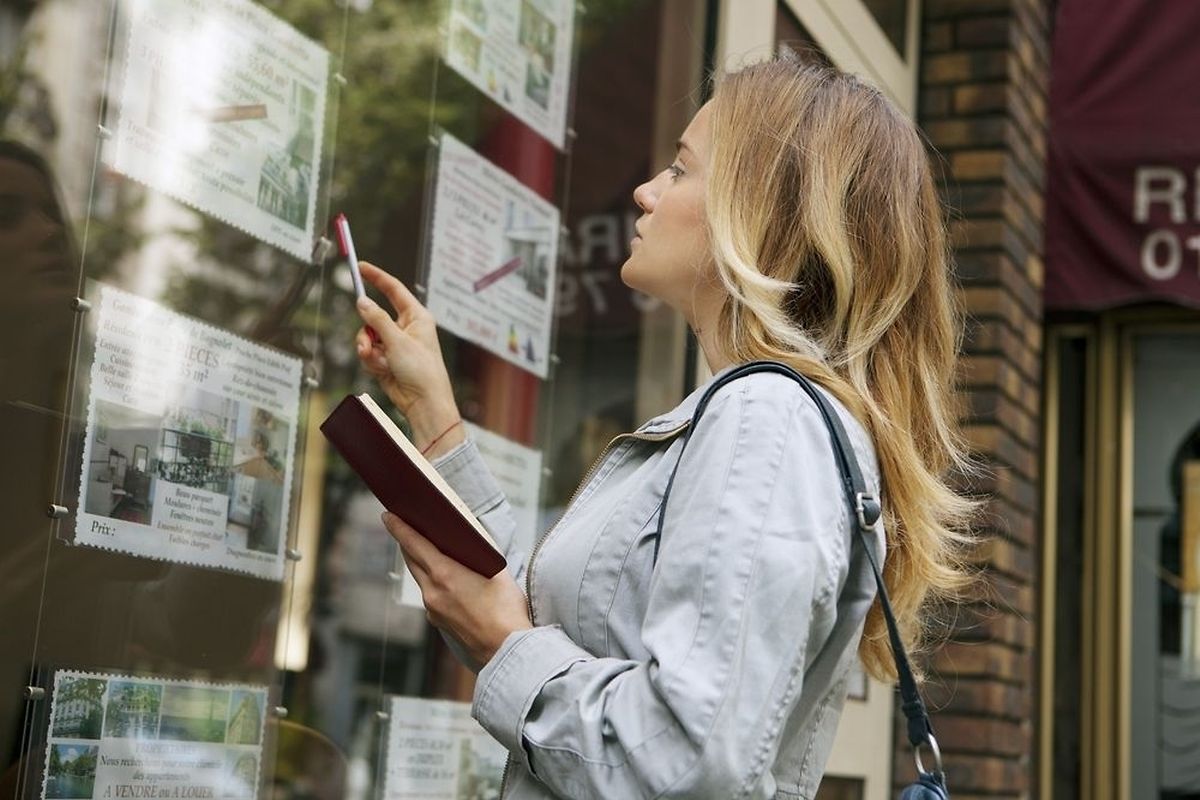 Real estate prices in Luxembourg have risen by more than 40 per cent since 2009, yet the property market is expected to continue to grow, with supply struggling to meet increasing demand.
Prices in Luxembourg City stand at an average of €6,280 per square metre, exceeding those found in the German financial centre of Frankfurt.
According to a report by real estate experts at PricewaterhouseCoopers Luxembourg (PwC), the country will see a rising demand for accommodation in urban areas and where infrastructure is strong, with the capital attracting a growing number of foreigners – often single or childless couples who, as newcomers, prefer to live close to work.
Residential areas located close to work premises and those connected to infrastructure and the public transportation network "will likely see their prices increase faster than residential properties in regions less well-connected", PwC's report says.
"Based on our predictions, both the office and residential markets are set to continue to grow until 2020, offering good investment opportunities."
Speedy studios
Year-to-date statistics collected by Houser.lu, a website that compares and tracks property prices, show that studios tend to be snapped up the quickest in Luxembourg City, after an average of eight weeks, although the two-bedroom flat is still the property type appearing on the market most often.
"There has been a huge increase in prices over the past couple of years," according to Houser.lu co-founder Matti Heikkila.
"Existing properties tend to sell quicker than new builds, and studios sell quite fast."
Top 5 districts of Luxembourg City with shortest time on the market
Top 5 communes across the country with shortest time on the market
Heikkila pointed out that twice as many apartments have been on the market as houses since the company began compiling statistics in 2013, and the trend has shown a steady increase, from a 200 per cent ratio in 2013 to a 240 per cent ratio so far in 2017.
Last year's ratio stood at 230 per cent.
Rising demand
One of the main reasons for the sharp increase in property prices is the rate of demographic growth in the Grand-Duchy.
The United Nations predicts Luxembourg's population will reach 700,000 between 2045 and 2050 from the current 590,667.
Despite widespread construction across the country, however, supply is still not on target to meet demand.
"Around 5,000 dwellings should be built every year just to meet the new demand," said Julien Licheron, researcher at Luxembourg Institute of Socio-Economic Research (LISER) for the Housing Observatory.
"From around 2000, there has been, on average, around 2,600 dwellings built each year. And there are also dwellings that need to be replaced.
"The increase in housing prices is fuelled by the increase in demand. The gap between supply and demand is not closing enough, and this is a long-term problem."
For many years, demographic growth remained stable. Since 2009, however, Luxembourg has experienced a 2.5 per cent annual increase in population, with around 13,000 new inhabitants each year.
Licheron said the steepest price increases had been in Luxembourg City and its surrounding areas, particularly in some parts of the south, east and north, where infrastructure has improved access to the city.
He also highlighted a shift in demand from houses to apartments, although he emphasised that availability in urban areas was driving the trend, as opposed to the need for smaller accommodation, as the average size is often similar.
"In the 1970s and 1980s, half of the construction was for individual houses," he said. "Now, around two-thirds of construction is apartments and only one-third houses."
Expectations for 2020
PwC's analysts expect the residential market to grow by nearly 50 per cent and the office market by almost 60 per cent between 2012 and 2020.
"Although hit by the global financial crisis, both the office and residential markets are now again offering many interesting investment opportunities," it says in its report.
By 2020, the residential market is expected to reach €158 billion. Analysts estimate the total value of the office market to reach around €32 billion by 2020 and say Luxembourg will face a shortage of office properties.
More apartments are expected to be built than houses, and, with the influx of institutional investors and high-net-worth individuals, new investors will be making their way to the country.
PwC says the country will have to "develop its land-use strategy", both in terms of "future dwelling location and for infrastructure development" to account for the surge in population.
(Heledd Pritchard, heledd.pritchard@wort.lu, +352 49 93 459)