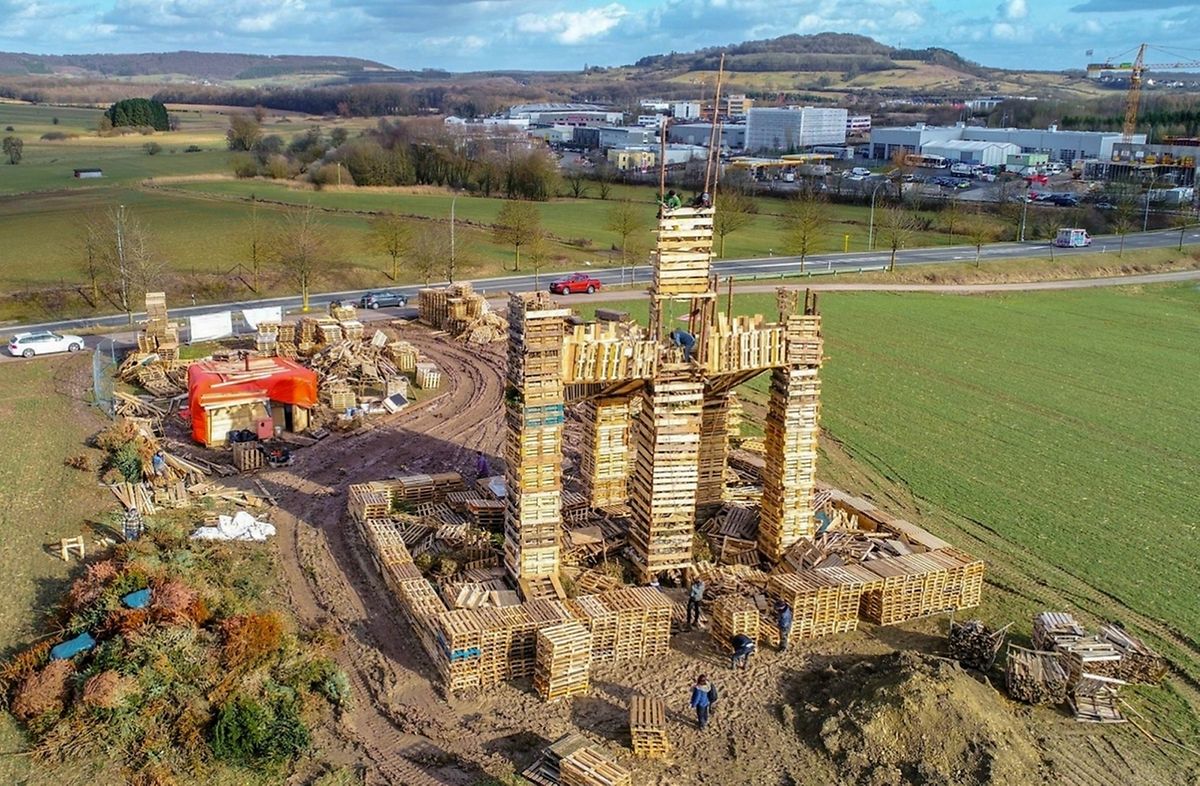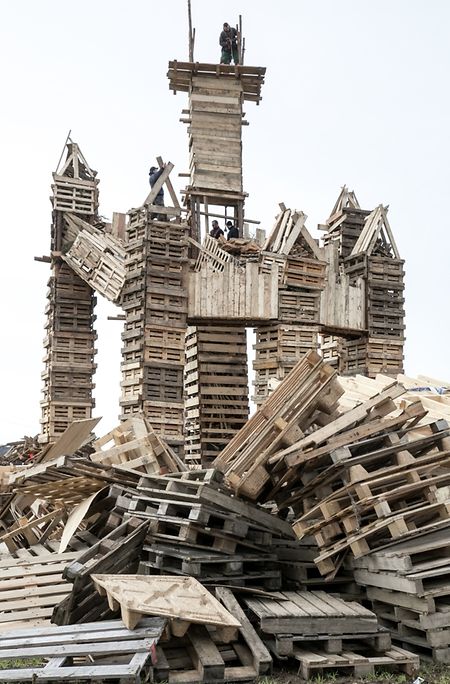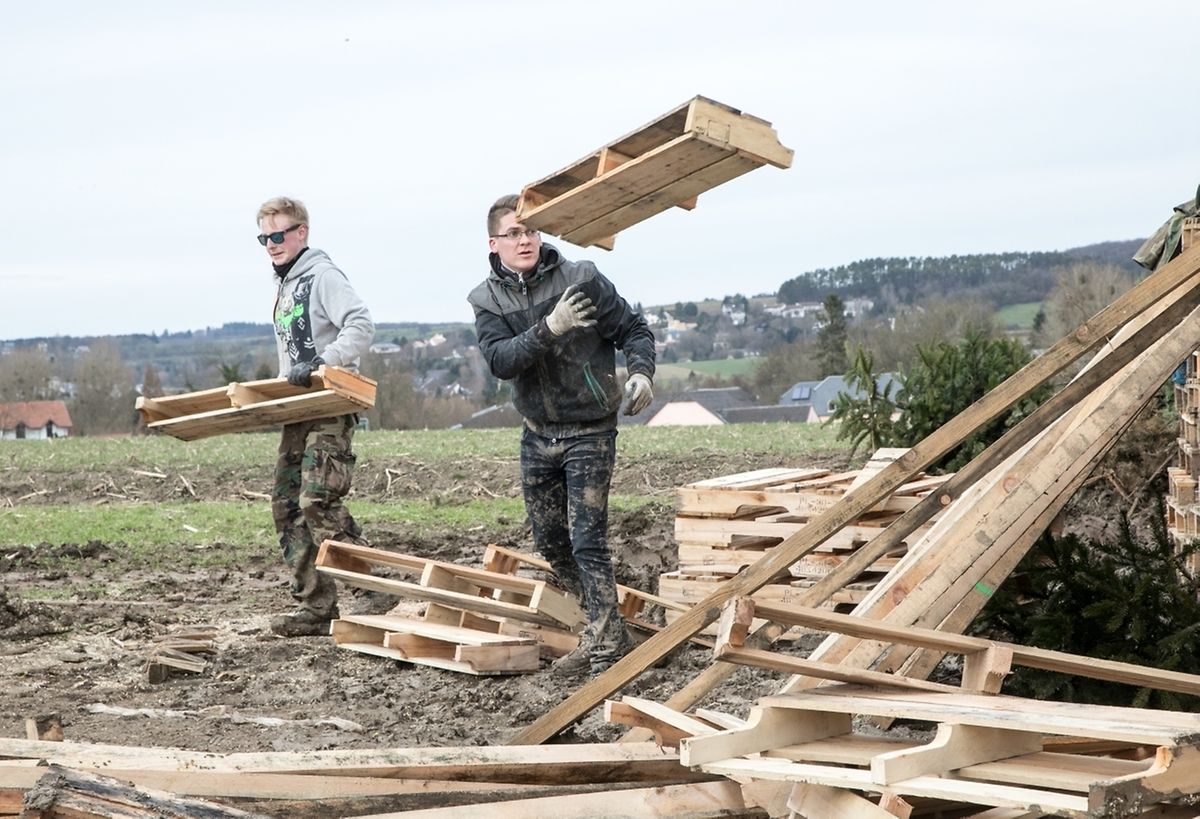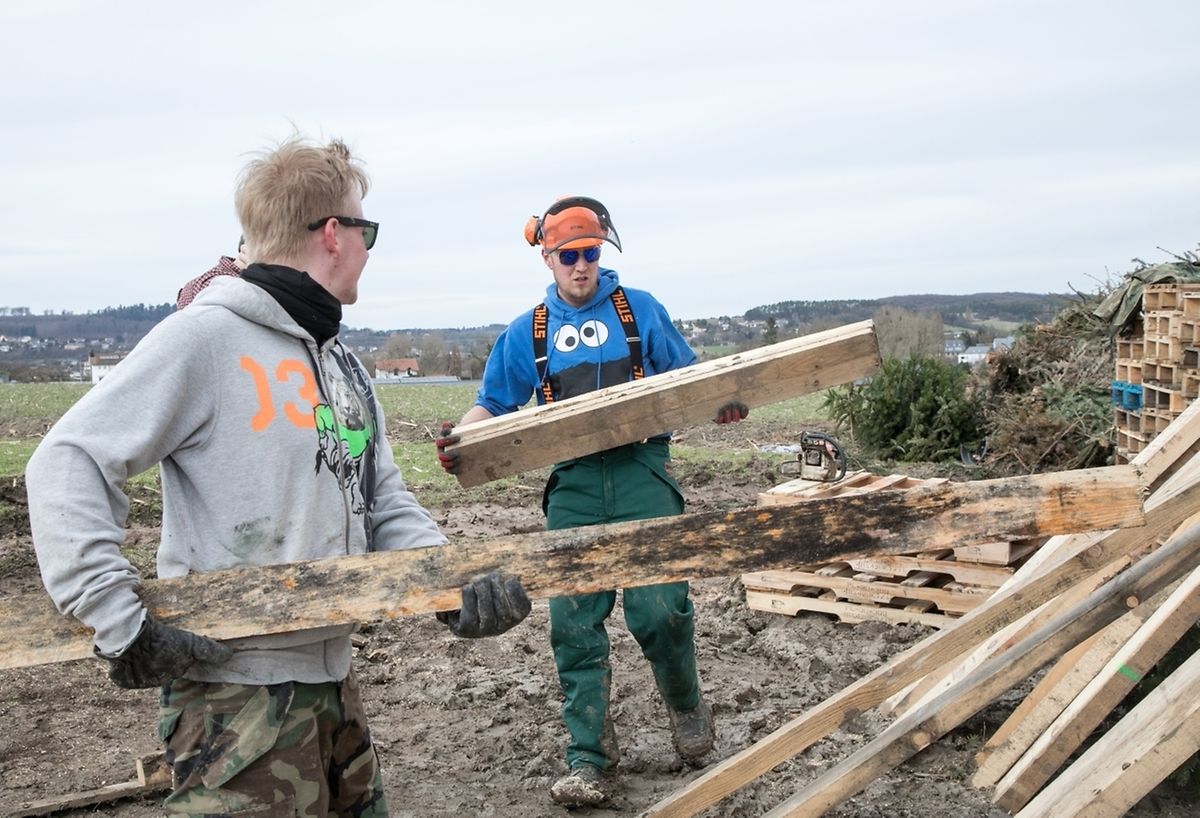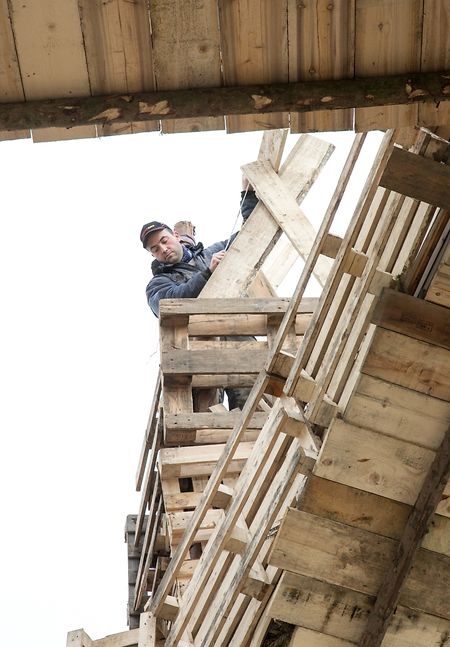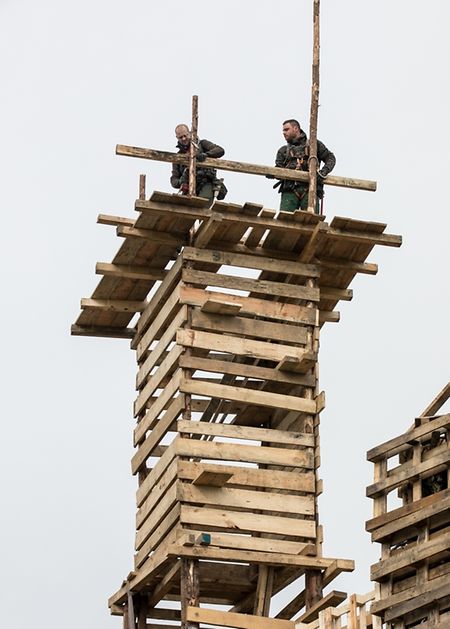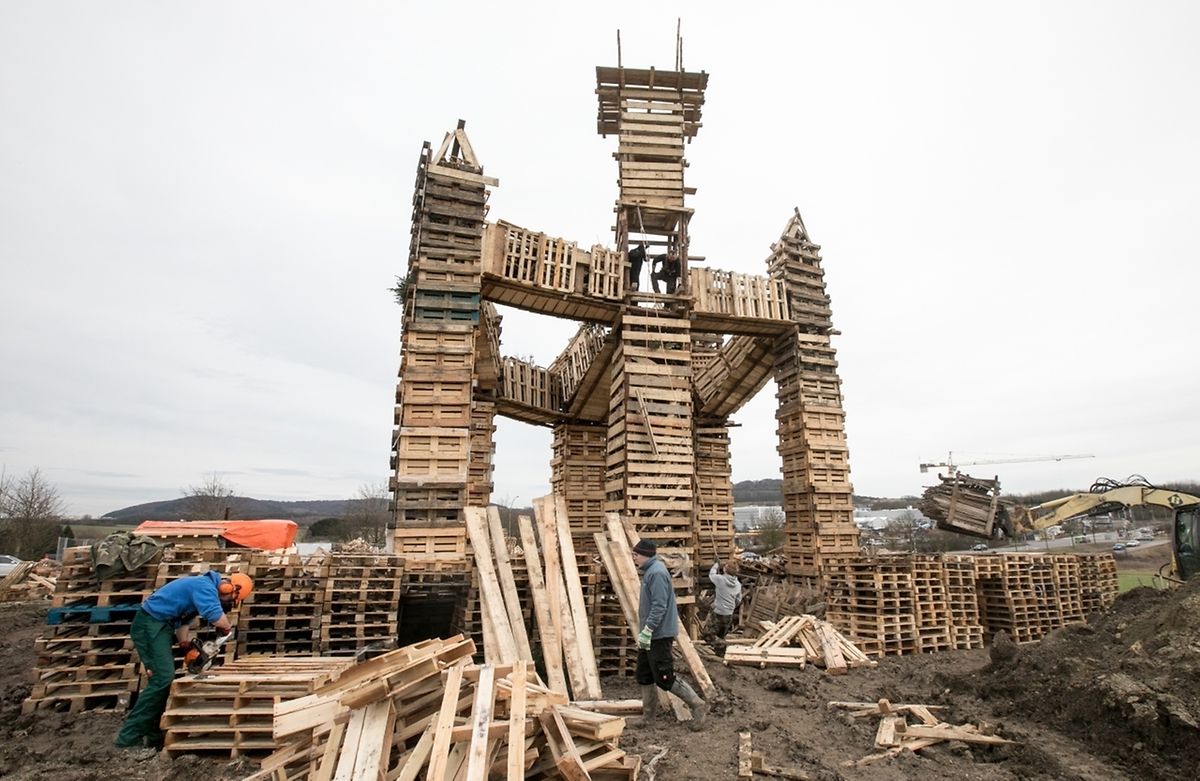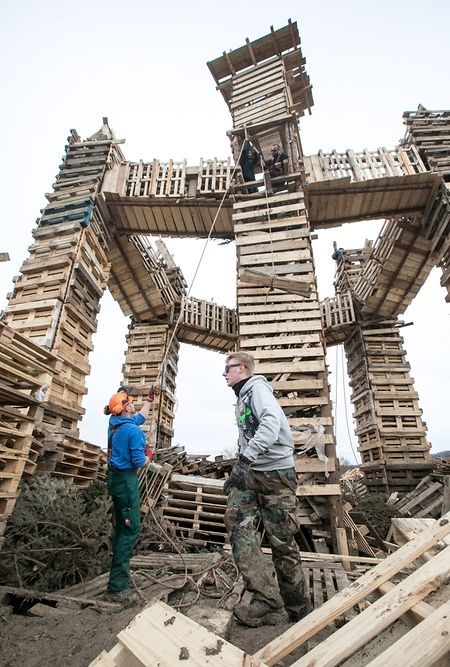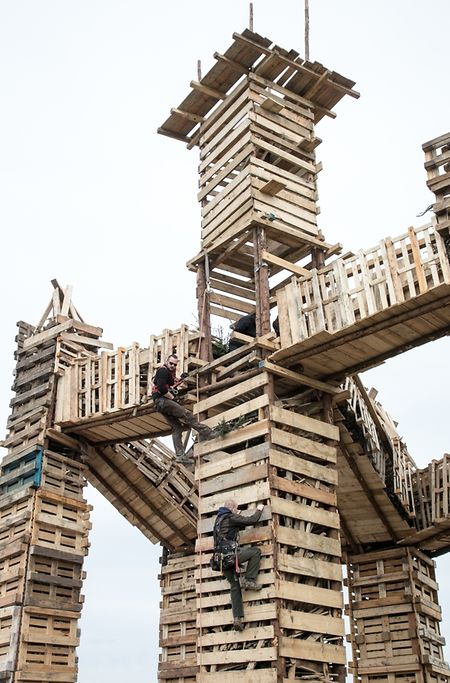 (ChB/sth) - This weekend, Luxembourg will celebrate its 'Buergbrennen'-tradition, setting 'Buergen' (literally castles, sometimes crucifixes) all over the country on fire marking the end of winter and the start of spring.
Find out all about this local tradition here.
In Niederanven, close to Luxembourg city, the organisers did not shy away from building an enormous castle, which should make for an impressive sight once set alight.
Website petitweb.lu has created an overview of the main events of this weekend:
Saturday, March 4
Luxembourg – In Bonnevoie, at 7pm start at the church, procession to the water tower, ignition of the fire at 7:30pm
Roullingen – At 8pm, afterwards party until 3am
Mondercange – At 7pm, at the 'chalet des Guides & Scouts', rue de Pontpierre
Kopstal – At 7pm
Nospelt – At 6pm
Dippach – At 6pm, 25 route de Luxembourg
Sunday, March 5
Luxembourg – In Cents, start at 6:30pm at the church, procession to rue Birmann/rue du Cents, ignition of the fire at 7pm
In Cessange, start at 6:30pm at house nr. 317, no procession, ignition at 7pm
In Beggen, start at 7:45pm at the 'école de Beggen', procession to the football field rue Henri Dunant, ignition at 8pm
Limpach – At 7pm, A Millesch, 12a rue du Ruisseau
Echternach – At 7pm at the lake
Oberkorn – At 7:30pm, at 'stade Jaminet' in rue Dalscheidt, with fireworks
Niederanven – At 7:30pm at 'Z.I Bombicht'
Useldange – At 7pm, ignition of the fire at 8pm in Schandel
Bertrange – At 6:30pm, procession followed by ignition at around 7pm
Kayl – At 7pm, at the town hall