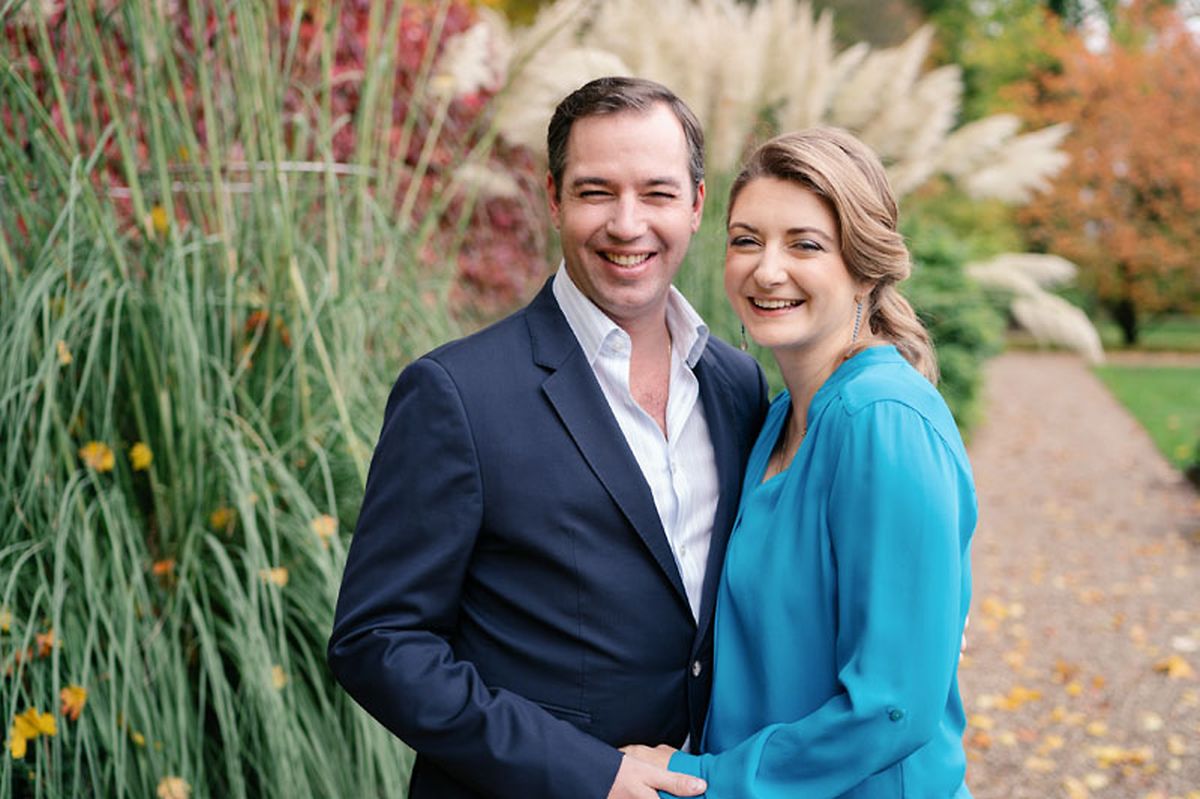 Crown prince Guillaume and Princess Stephanie Photo: Cour grand-ducale / Marion Dessard
Hereditary Grand Duke Guillaume and his wife Stephanie are expecting their first child, the Grand Ducal palace announced on Friday.
Guillaume is the eldest son of Grand Duke Henri and Grand Duchess Maria Teresa and is next in line to the title.
The baby is due in May and will succeed Guillaume to the title, whether it is a girl or a boy. The couple has not yet announced the gender.
Guillaume, 38, and 35-year-old Stephanie married in 2012 at the Notre Dame Cathedral in Luxembourg City. Stephanie was born into the de Lannoy family in Belgium.
The new addition to the family will be Henri and Maria Teresa's fifth grandchild.
---
Get the Luxembourg Times delivered to your inbox twice a day. Sign up for your free newsletters here.