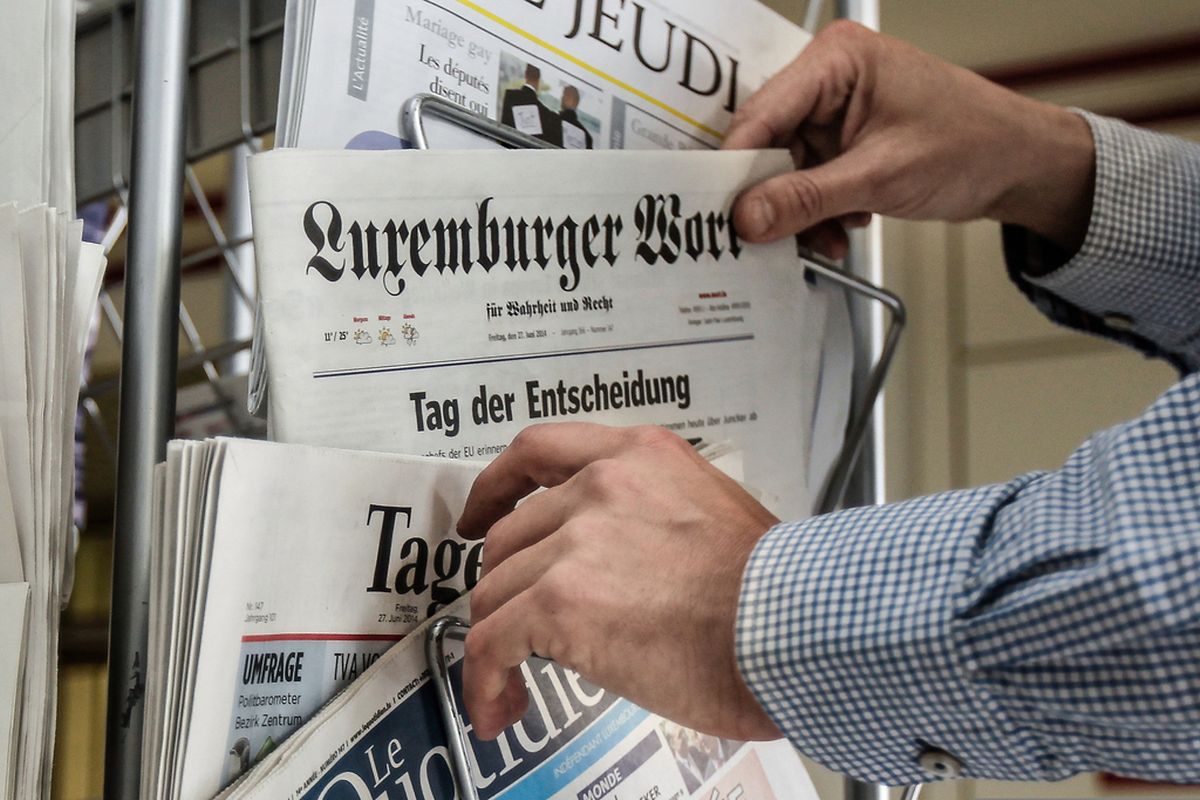 230.06.14 illustration Presserevue, Presse, Presselandschaft in Luxemburg, Foto: Marc Wilwert
(JB) The Luxemburger Wort has retained its top spot as the most-read daily print newspaper in Luxembourg, a survey has found.
The TNS Ilres Plurimedia survey found that the Wort was read by a third of all respondents, totalling 159,500 readers.
It was followed by Tageblatt (9.1%), Le Quotidien (5.3%) and Le Journal (1.4%). The survey results show that while the Wort dominates the newsrack, its share of readers fell from 35.4% in March, when the last survey was conducted.
The Wort is part of the Saint Paul group, which managed to score highly in most categories of the survey. Its weekly television guide, Télécran, was the most popular weekly publication with 92,500 readers, followed by Revue (57,800).
While the Wort's various online new sources, such as wort.lu/en helped it retain second place with 84,000 readers, after RTL's 136,800, Wort.lu's share in online readers was also dented compared to March this year. The proportion of online readers fell from 17.1% to 16.8%. RTL's share grew from 25.9% in March to 27.4%.
The most popular radio stations were RTL (37%), Eldoradio (22%), RTL in German (7.3%) Radio Latina (5.5%), 100,7 (5.3%) and Radio Ara (1.2%).
Altogether, 4,129 people were surveyed in the poll, of which 3,048 were contacted by phone and 1,081 responded via the internet.