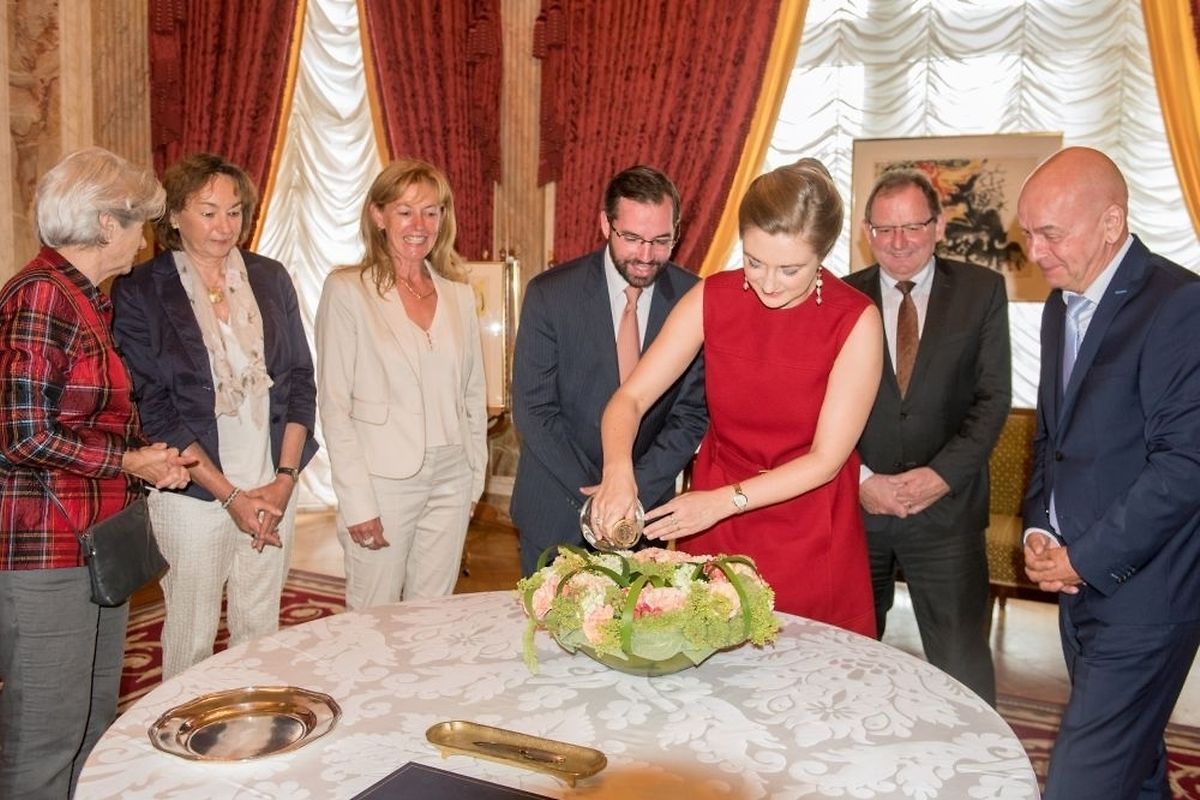 Luxembourg's Princess Stéphanie met her rose equivalent when she was gifted with a newly-bred rose by members of the Luxembourg Rose Friends.
The aromatic flower, which blooms all summer and whose foliage is resistant to disease was named "Princess Stéphanie Hereditary Grand Duchess of Luxembourg".
Bred by members of the association, it was presented to its namesake on Tuesday who gave it a symbolic baptism.
The members of Friends of the Rose Luxembourg (Lëtzebuerger Rousefrenn) continue a long-held tradition of rose-breeding in Luxembourg.
Thusfar members have bred several roses for members of the Grand Ducal Family, including Maria Teresa (1982), Grand Duchess Josephine Charlotte (1989), Grand Duke Henri (2001), Grand Duchess Maria Teresa (2007), Grand -Duc Jean (2009), Alexandra, Princess of Luxembourg (2010), Princess Sibilla of Luxembourg (2010) www.rousefrenn.lu