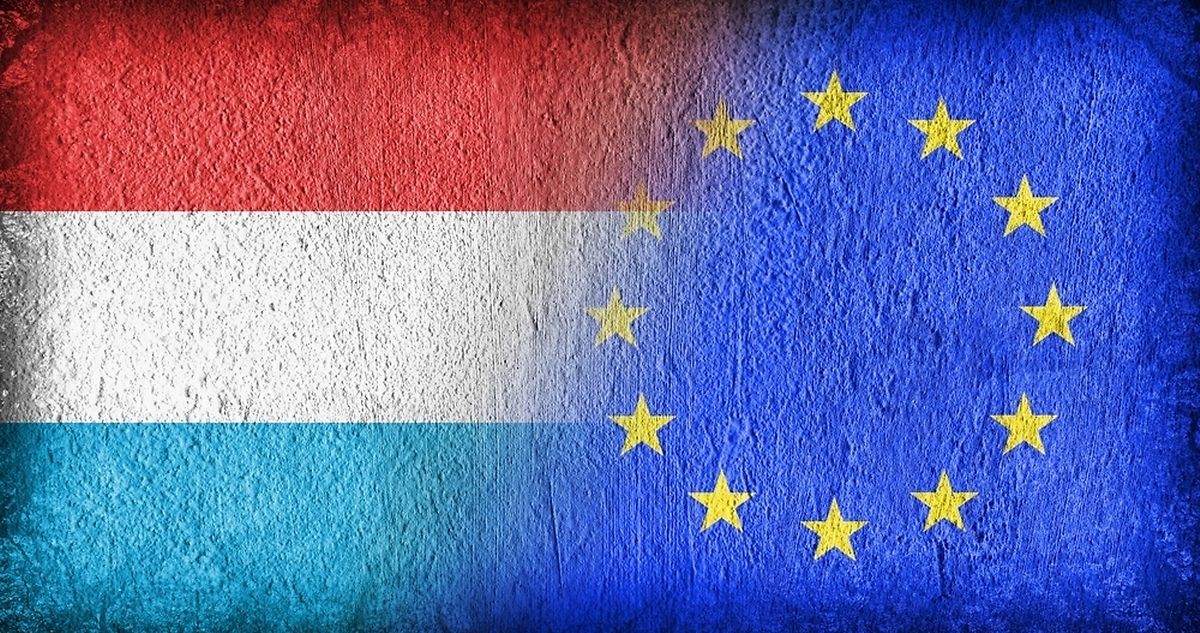 In a survey conducted by Eurobarometer, 512 people from Luxembourg and 28,007 people from other EU countries were asked about their opinions on the EU.
Luxembourg has a very positive attitude towards the EU and especially the euro, with the highest levels of support at 85 per cent.
The participants were asked about their trust in certain institutions. The European Union, is trusted by 61 per cent of Luxembourg participants but, as a European average, only by 42 per cent. The country with the highest figure was Lithuania with 65 per cent.
A greater contrast was seen between the Grand-Duchy and other EU countries trust in their own governments, where 72 per cent of the people from Luxembourg say that they trust their government while across the EU the average is 37 per cent.
They were also asked about whether they have a positive or negative image of the EU. 57 per cent of the participants from the Grand-Duchy had a positive image while the average figure across the EU is 40 per cent positive. The country with the most positive view of the EU was Ireland at 58 per cent.
Then they were asked if they were for or against certain statements. The statement with the most support from all the countries was "The free movement of EU citizens who can live, work, study and do business anywhere in the EU." The statement with the most people against it in all the countries was "Further enlargement of the EU to include other countries in future years."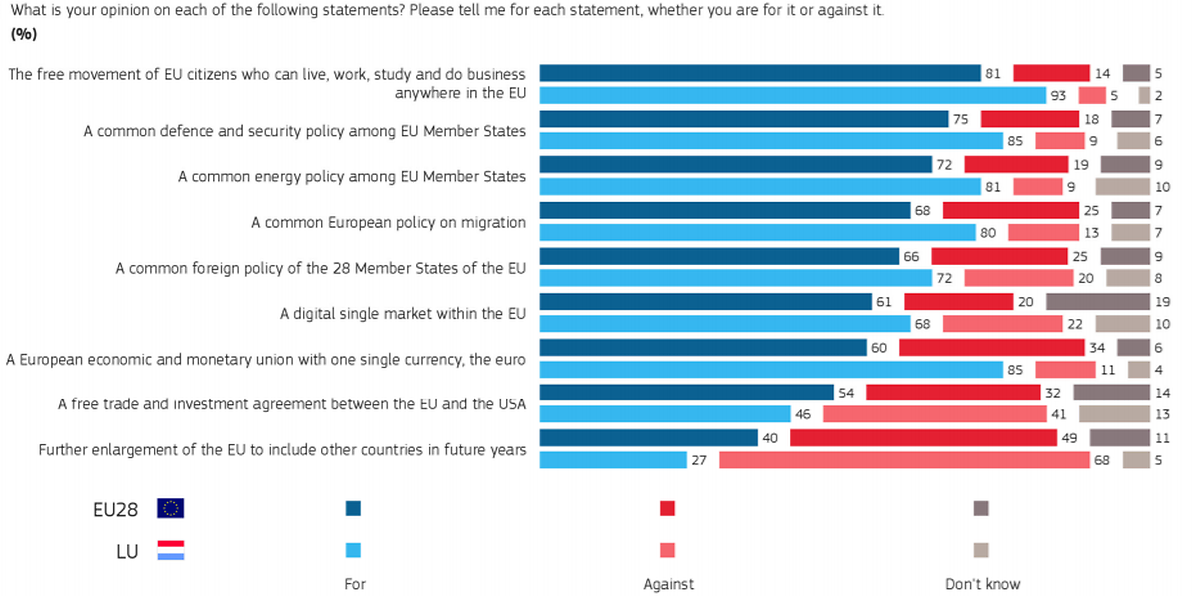 89 per cent of the Luxembourg participants said that they feel like citizens of the EU and only 21 per cent disagreed with the statement "You know what your rights are as a citizen of the EU." The country that said that they felt the least like citizens of the EU was Greece at 48 per cent.
According to the participants from the Grand-Duchy, peace among the member states of the EU, the free movement of people, goods and services within the EU and the euro are the most positive outcomes from the European Union.
The participants were also asked what they thought the most important issues were in their countries and in the EU. Whilst most participants answered unemployment and immigration in their own countries, the Luxembourg participants answered housing and cost of living. Most of the participants could agree on the most important issues in the EU though: terrorism and immigration.
(Johanna Lindberg, johanna.lindberg@wort.lu, +352 49 93 728)