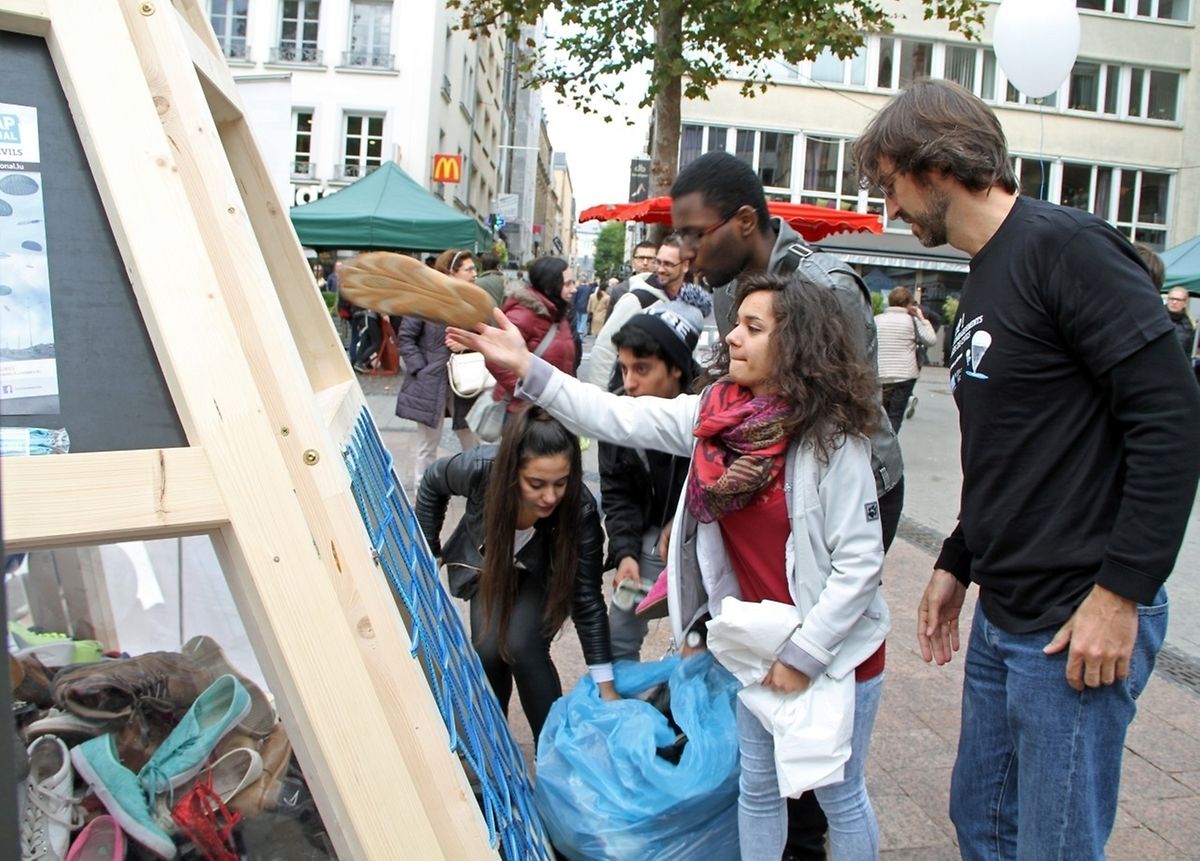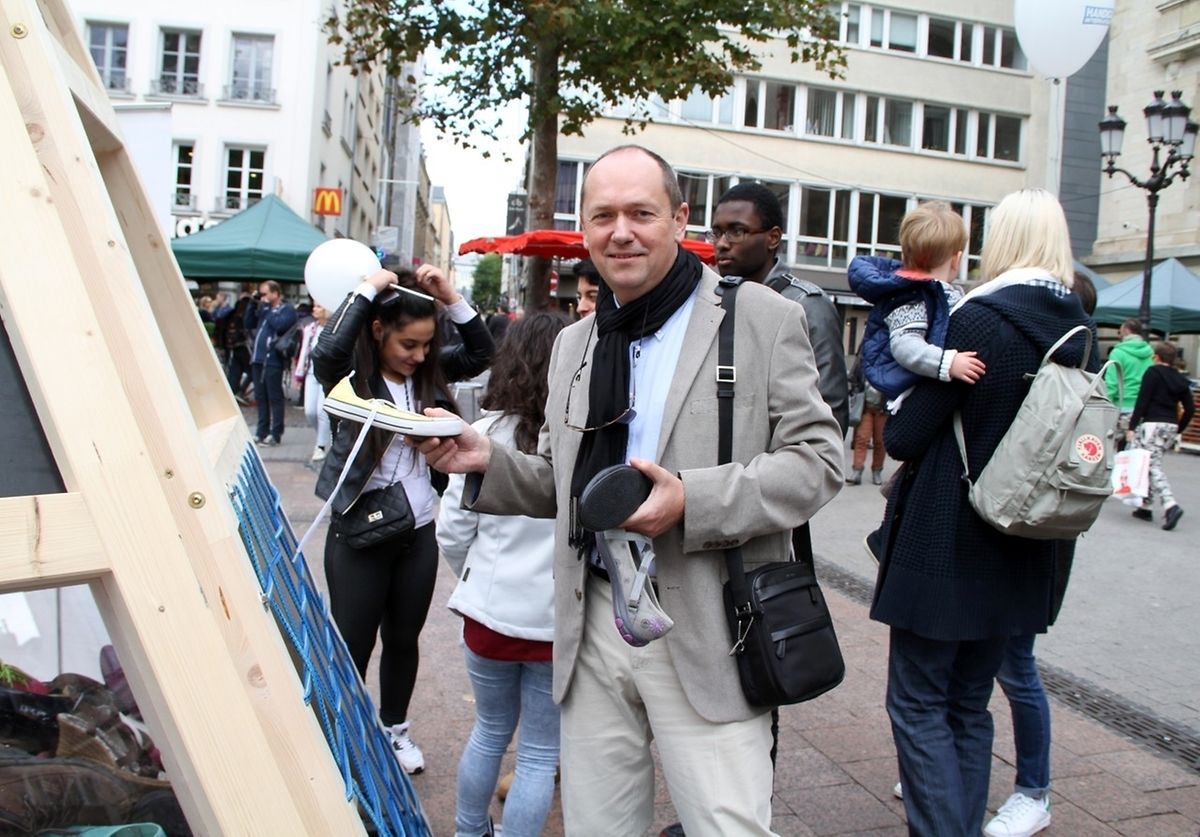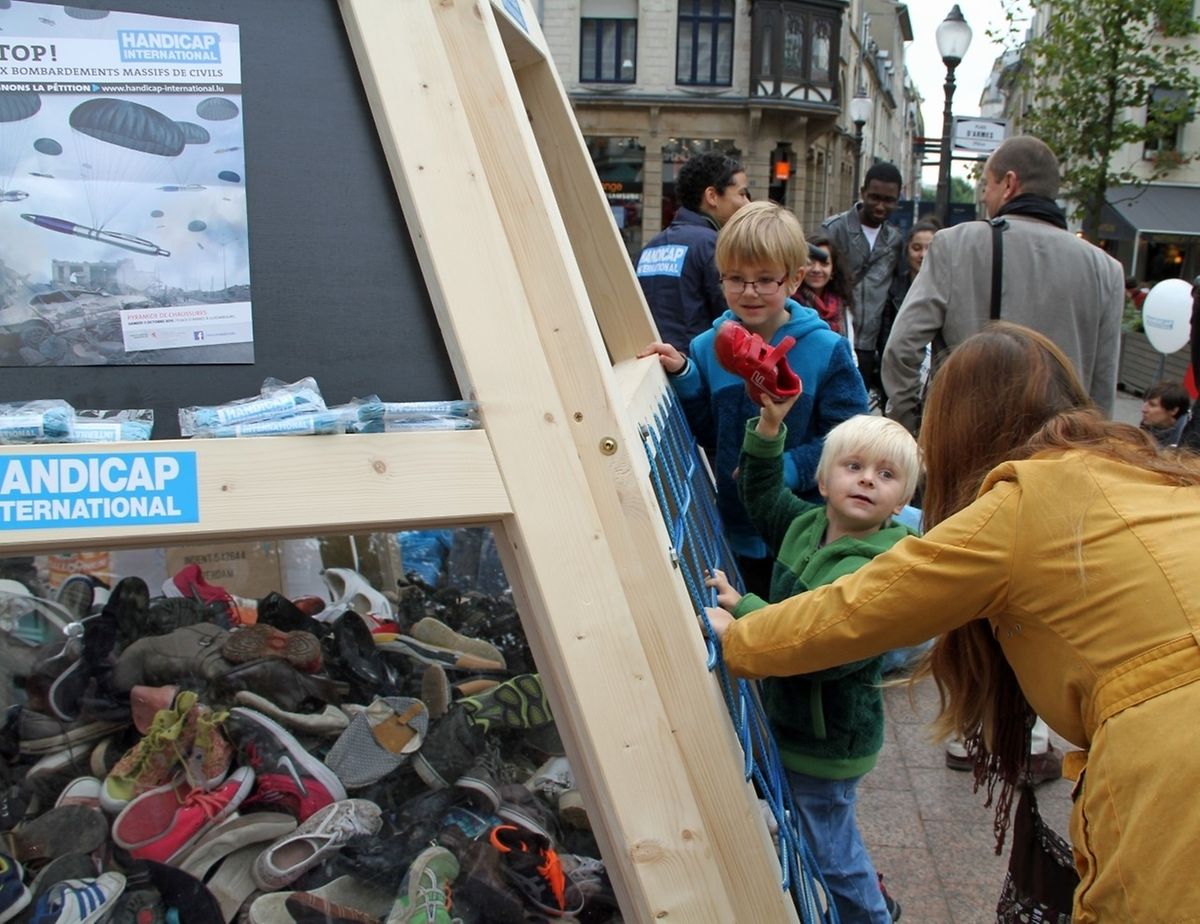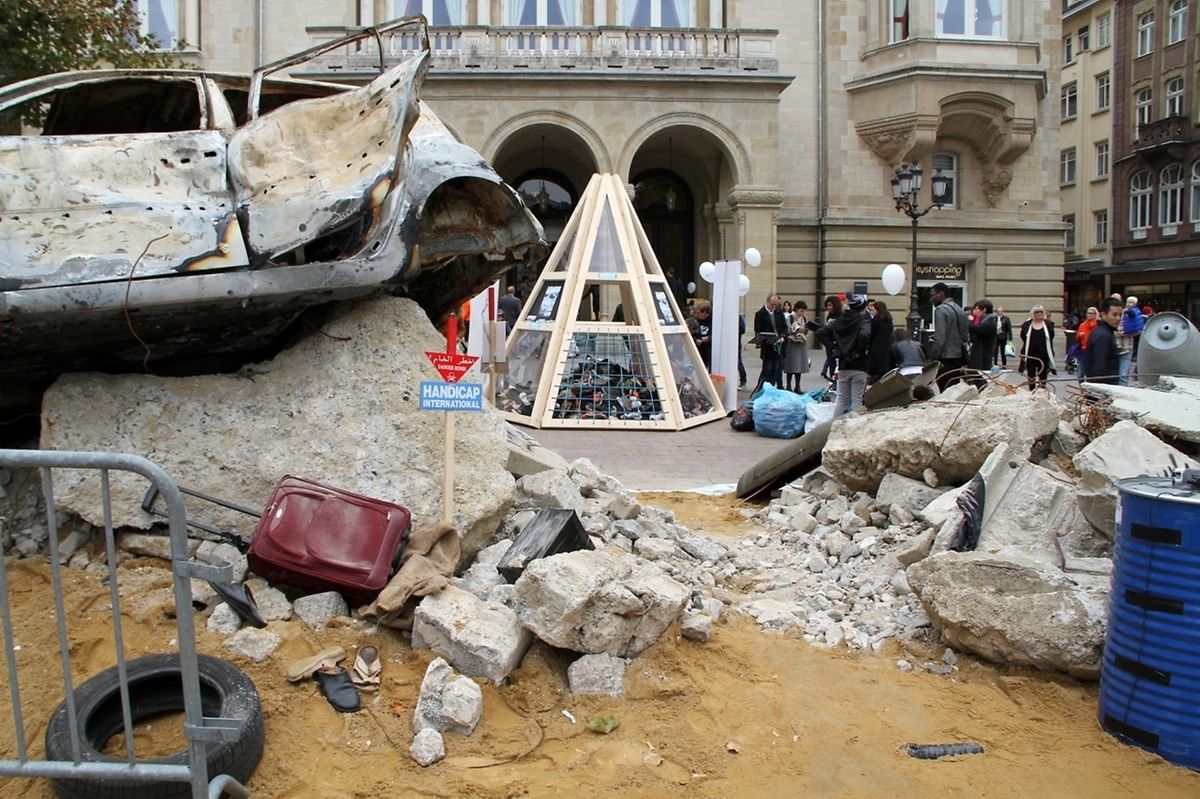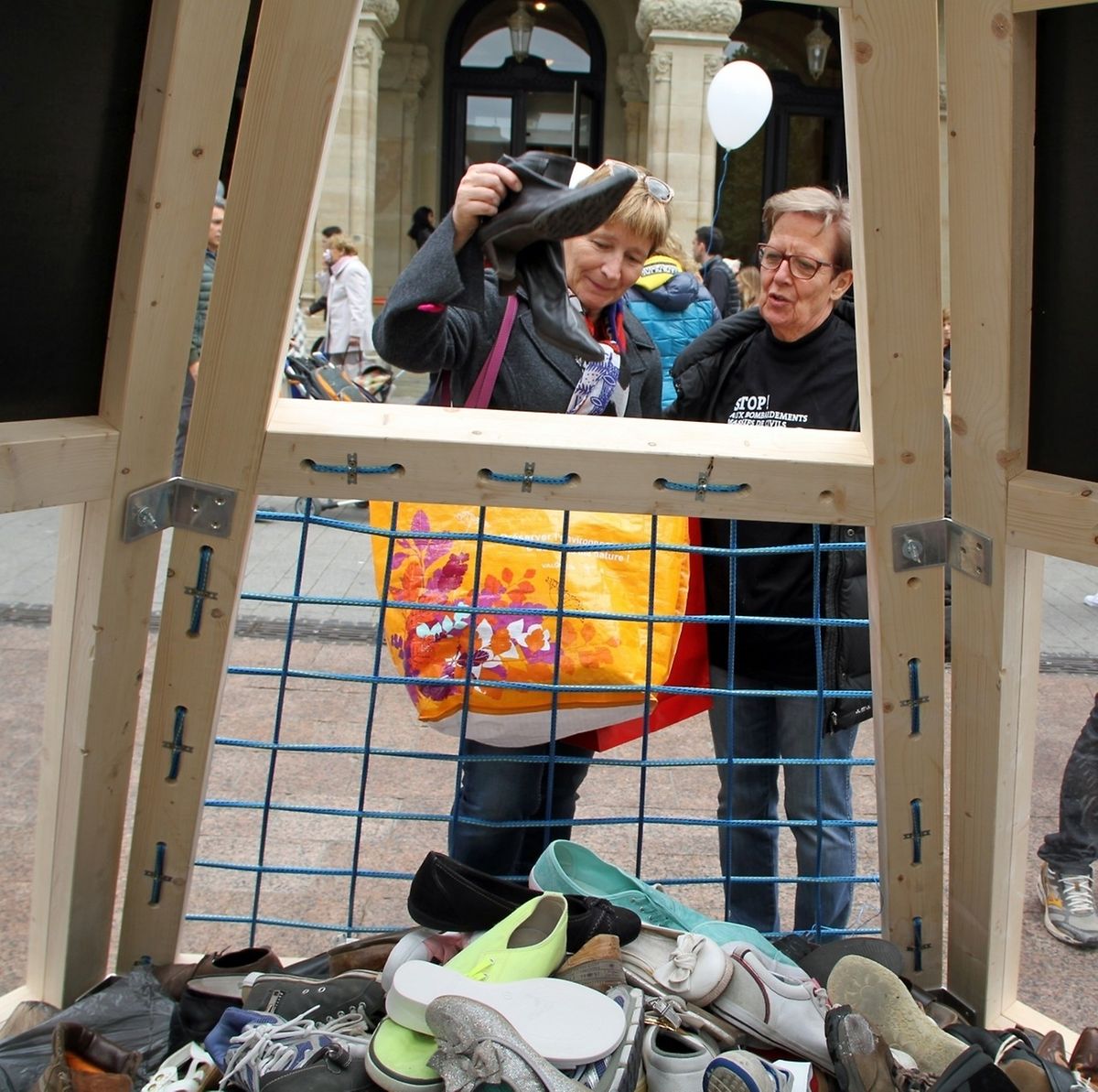 A large symbolic shoe pyramid took centre-stage right in the middle of Place d'Armes in Luxembourg City at the weekend, set-up by NGO Handicap International to raise awareness and protest against the use of explosive weapons in populated areas.
The campaign's aim was to mobilise politicians and the public alike to support the charity in their fight to quash the use of weapons among civilians by donating shoes to the pyramid.
In current conflicts, particularly in Syria, Ukraine and Yemen, men, women and children are innocent victims of these weapons every day, which represent a terrible threat to populations. Families have no other choice than to flee.
"With nearly 150,000 victims of explosive weapons between 2011 and 2014, so over 78 percent of civilians, such use of these explosive weapons shows figures disproportionate to civilian casualties," states the NGO on its website.
On Saturday, passers-by were invited to not only donate shoes, but also sign a petition to condemn this violation of international humanitarian law. The petition can also be signed online at www.handicapinternational.lu.
Do not miss the news - sign up to receive the wort.lu newsletter in English delivered to your inbox six days a week.