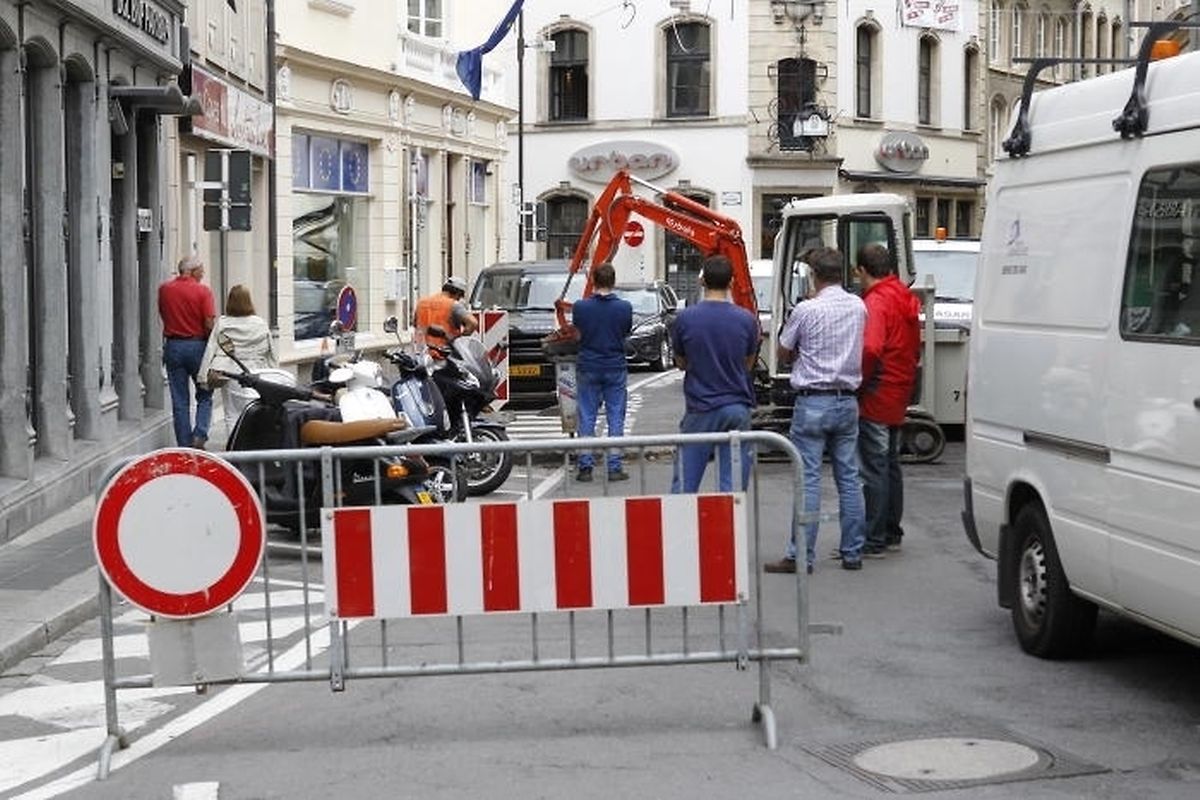 Two shops were flooded in Luxembourg city when a pipeline burst on Wednesday afternoon.
The flooding in rue "Marché aux Herbes" was spotted at around 2pm when manager of architecture and design store "Charme et Création" Brigitte Gorynia noticed water seeping through a wall into the office.
"It's ruined the computers and all of the things we keep in the office," she told wort.lu/en, adding: "It will affect our shop for sure. But we won't have to close."
The water seeped through from an adjoining shop which was reportedly empty at the time but was seriously flooded.
According to witnesses, firefighters and members of the city's water service closed a section of the road on Wednesday to find the source of the leak and repair it.