Luxembourg takes position on free exchange and international trade
Luxembourg takes position on free exchange and international trade
Minister of Foreign Affairs, Jean Asselborn, European Commissioner for Trade and business leaders discussed Luxembourg's views on international trade agreements at an event by the Chamber of Commerce in Luxembourg.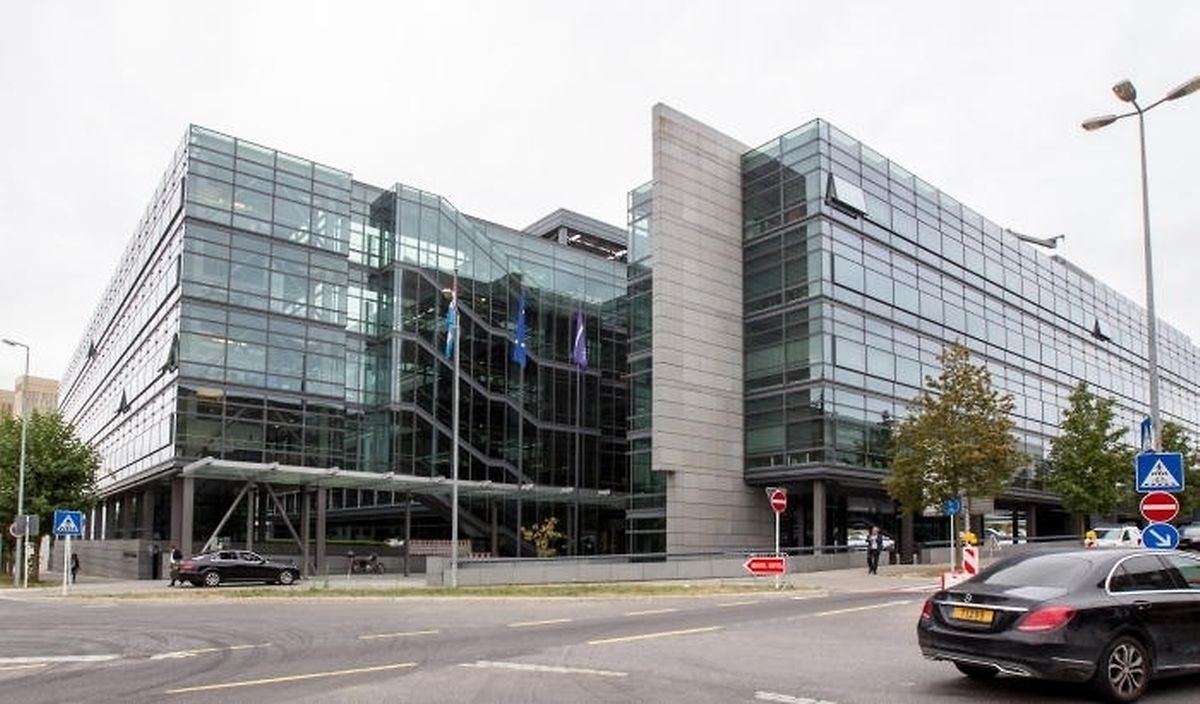 The position of Luxembourg's economy with regards to free exchange and international trade was the topic of discussion at the Chamber of Commerce on Monday.
"What is Luxembourg's interest in pursuing this?" asked Minister of Foreign Affairs, Jean Asselborn, addressing an audience consisting of business leaders and several classes of high-school students.
Asselborn argued that "in Luxembourg we are condemned to openness" and outlined that the prosperity of the country is based on "its political and economic openness towards Europe and the world."
As a strong advocate for international accords, Asselborn said that peace and political prosperity are compulsory for businesses to flourish. Nonetheless, free exchange of producs and services shouldn't be "uncontrolled", nor should standards be lowered.
"Luxembourg's success lies on the inclusion of both social and economic dimensions. And I am convinced that this has helped Luxembourg develop an ecosystem," he said, warning that sometimes European citizens feel they are competing against each other, as well as against those outside the union.
"Opening to the world or the union is perceived as a threat, rather than an oportunity" which is why, for Asselborn, transparency and a communication policy are necessary.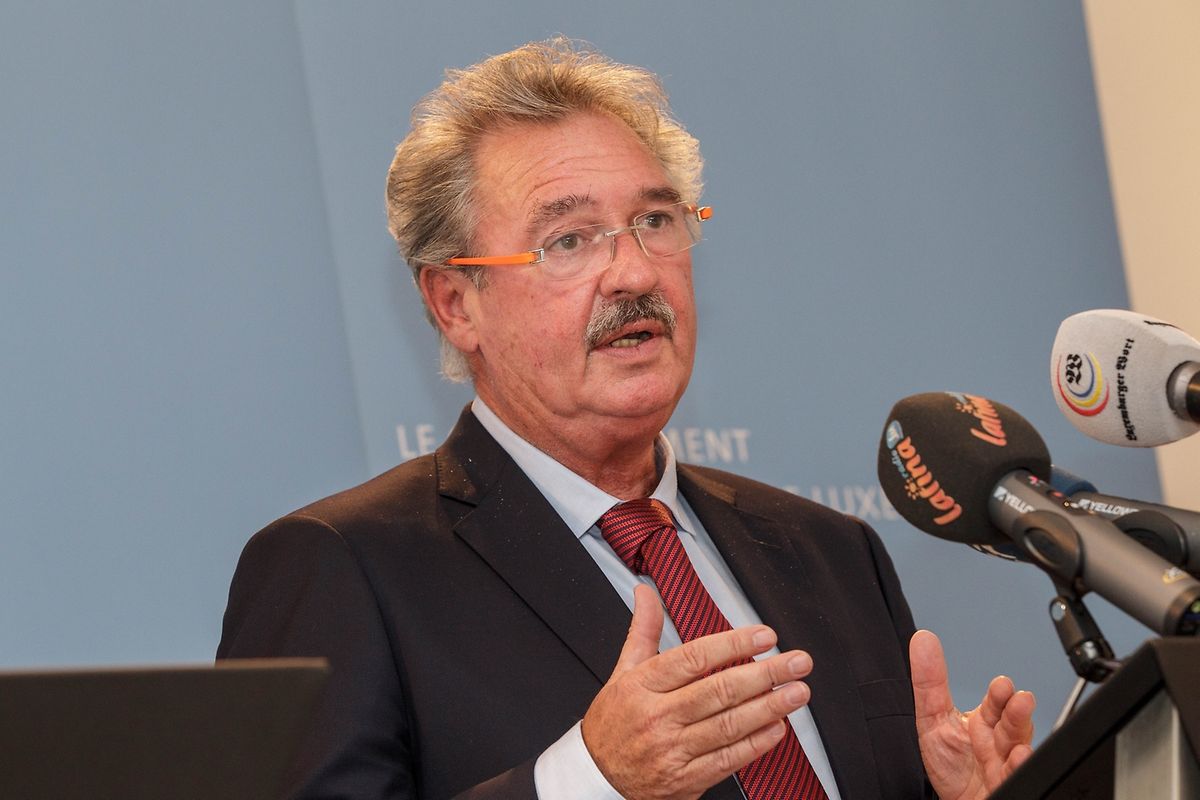 He also argued that the EU promotes a sustainable trade and that the focus on environment, climate, labour rights, among others, must be preserved. He believes that a mechanism must be created to sanction partners who are not respecting the agreement.
Luxembourg's Foreign Affairs Minister also spoke about the need to engage the civil society and national governments, to understand the direction where the EU is heading, to promote new opportunities for small and medium businesses and to protect those who invest abroad.
To this end, Asselborn asked the European Comission to communicate about the progress made on ongoing negotiations, as well as sealed agreements.
Fighting protectionism
The fight against protectionist measure should continue in the future, while bilateral agreements should be replaced by a multilateral international court of arbitration.
General Director at Luxembourg's Chamber of Commerce, Carl0 Thelen, spoke about Luxmebourgish companies and the need for businesses based in the Grand-Duchy to internationalise their operations.
Speaking at the event, Cecilia Malmström, European Commissioner for Trade, argued that the EU's main trade activities are still done within the EU and promoted a number of international trade agreements that expose EU businesses to markets abroad, through the new Canada-EU agreement, the bilateral agreement with South Korea, or ongoing negotiations on trade relations with Japan and Australia.
She explained that "today 31 million jobs within the EU are dependant on exports. One out of seven jobs depend on it, while in Luxembourg almost one out of three jobs depend on exports outside of the European Union."
International trade agreements are aimed at supporting small businesses across the union.
"Trade is essential for both for the EU and for Luxembourg", she added, arguing that such agreeements seeks to reduce tariff barriers and give a level-playing field for companies.
Nonetheless, while the European Comission is working on opening new possibilities for trade for EU businesses, Malmström warned that "national authorities must do it as well".
EU-South Kores trade agreement
Since 2011, due to the EU's trade agreement with South Korea, EU exports to the region increased by 55%.
Practically, the EU-South Korea trade agreement reduced customs duties and other barriers to trade.
As a result, Luxembourgish small and medium companies (SMEs) have entered South Korea more easily.
In fact, the previous EU trade deficit with South Korea has been turned into a trade surplus and South Korea is now one of the EU's top 10 export markets.
Through this agreement, iNUI studio - a small company based in Foetz and employing 11 people - could enter a partnership with Samsung and support their operations for the European market. Exports represent today half of iNUI's turnover.
According to the EU trade commissioner, Codipro is another small Luxembourgish business that has benefitted from arious international trade agreements. The company designs and manufactures patented safety swivel rings for use with heavy equipment and currently exports to 60 countries around the world via a network of distributors.
In fact, just 1% of the company's turnover is generated from the Luxembourgish market. 70% of the the company's turnover relies on trade with other EU countries, while 29% relies on trade outside Europe.
Codipro's business in South Korea has seen an increase in turnover of 800% since 2008. The 2011 EU-South Korea trade agreement abolished customs duties between the two partners enabling the company to offer its products at more competitive prices. More than 3% of the company's turnover is generated exlusively in the South Korean market and Codipro aims to triple that value over the next 10 years.
The company's international success has allowed it to boost turnover by 15-20% annually over the last 10 years and increase its workforce from three employees to 30.
Brasserie Nationale is another example of Luxembourgish success. Based in Bascharage, the company has been brewing beer since 1975 and is most known for its Bofferding and Battin beers. The 2013 EU-Colombia trade deal helped the brewery get into a market that was 100 times bigger than that of Luxembourg. Exports to Colombia have boosted the brewery's growth and Bofferding now exports 34,000 hectolitres of beer a year.
Commissioner Malmström explained that SMEs, which would otherwise not have the time or the resources to deal with complex admnistrative processses, are benefitting the most from these accords through access to new markets and more opportunities.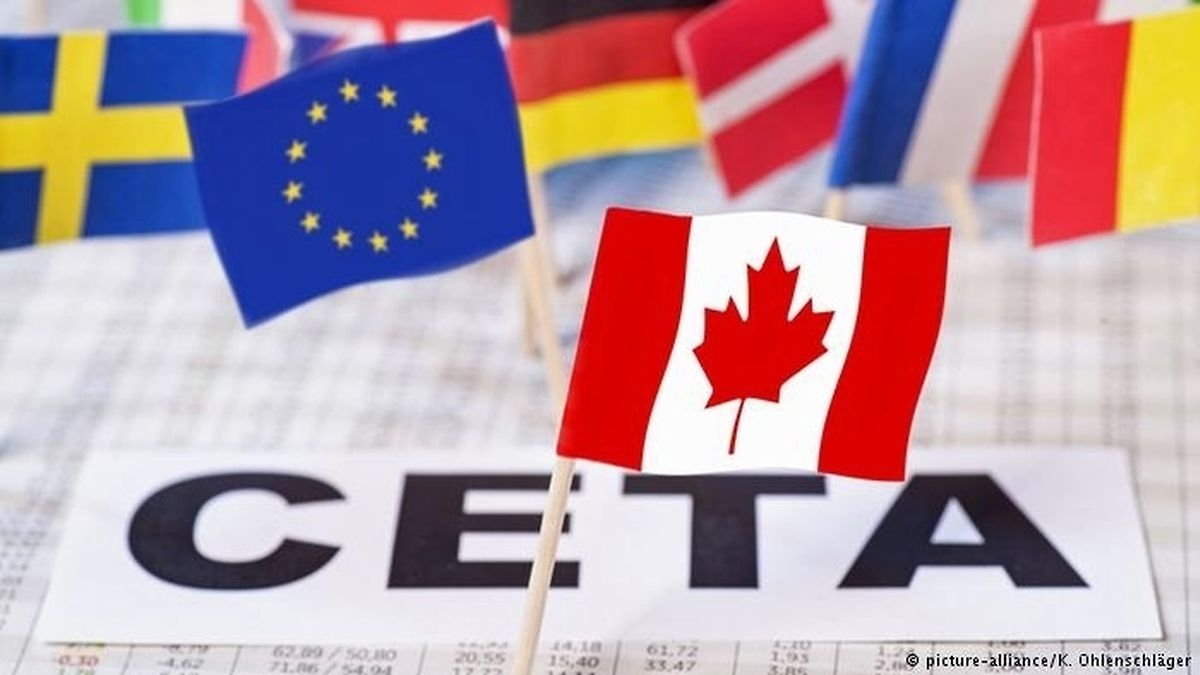 CETA
The EU Commissioner for Trade also talked about the Comprehensive Economic and Trade Agreement (CETA) between the EU and Canada which entered into force provisionally on 21 September.
She argued that CETA removes duties on 98% of products which the EU trades with Canada and allows EU companies to bid on the country's public procurement contracts, not just at the federal level, but at provincial and municipal levels, too.
The agreement also offers legal certainty in the service economy, greater mobility for company employees, and a framework to enable the mutual recognition of professional qualifications, from architects to crane operators.
CETA will be fully implemented once all EU Member States ratify the deal according to their respective constitutional requirements and will lead to a 99% duty reduction on products traded between the EU and Canada.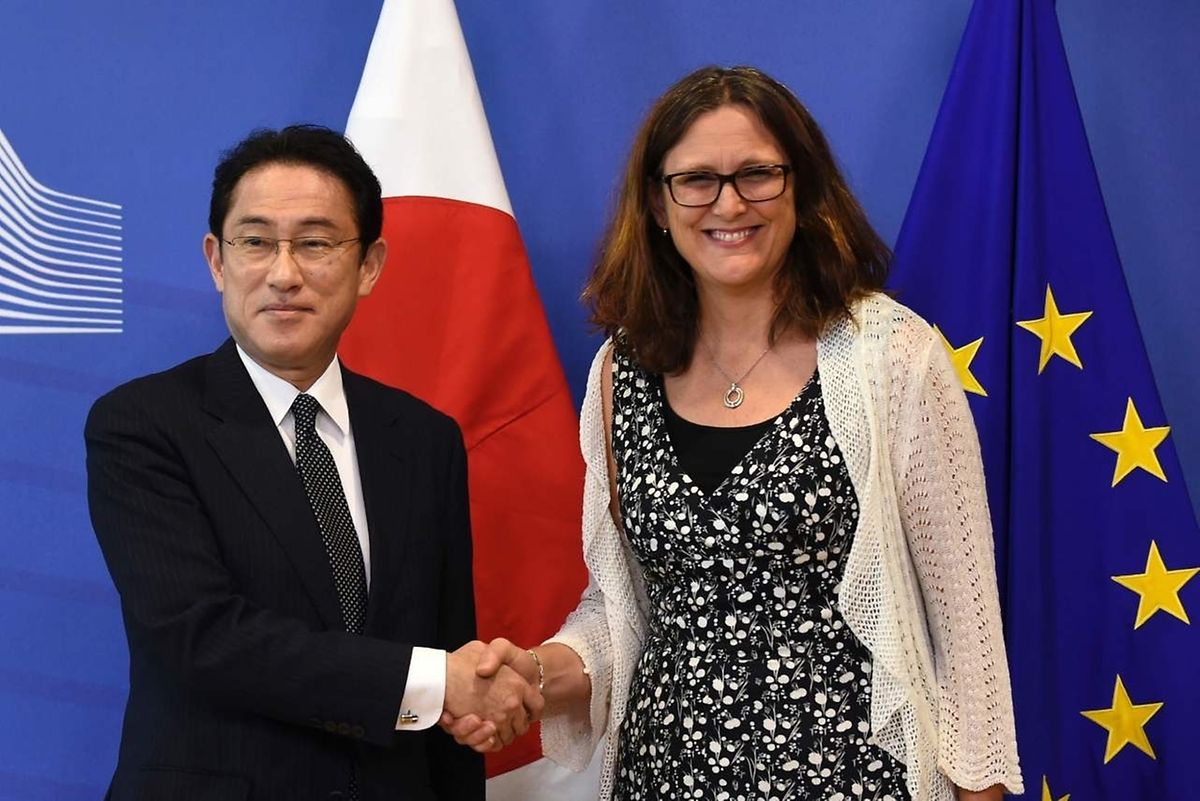 EU-Japan trade agreement
Malmström also explained that the EU is negotiating a trade agreement with Japan. It is expected to be finalised before the year end.
While EU firms already export over €58 billion in goods and €28 billion in services to Japan every year, they face trade bariers that keep them from being competitive on the market.
Agreements with Australia and Mexico, as well as the Mercosur member states are also ongoing.
German elections
In his address, Minister Asselborn also talked about German elections and the political environment in Europe.
He argued that "democracy is not a game of domino", but rather a "fight to defend the rule of law, to defend human rights, solidarity and responsibility".
With 12.6% of the German electorate voting for the Alternative for Germany (AfD) party, according to Asselborn "Germany is sending a very strong message".
"Germany is more European than ever in its foundation, and has learnt its lesson after World War II, in both internal and external politics. The election results 'scares', but I am convinced that Germany's democratic parties together with the EU will take a position and bring an end to the philosophy of extremism.
"It's serious that neo-nazis will seat in the Bundestag. We must show solidarity and take all the necessary steps against this philosophy of extremism," he said.
Brexit
While the Director of the Chamber of Commerce outlined that Luxembourg was losing a partner, as the UK withdraws from the EU, Asselborn said he was disappointed with UK Prime Minister Theresa May's speech in Florence last week.
He argued that Brexit is not a threat for free trade or for the European integration.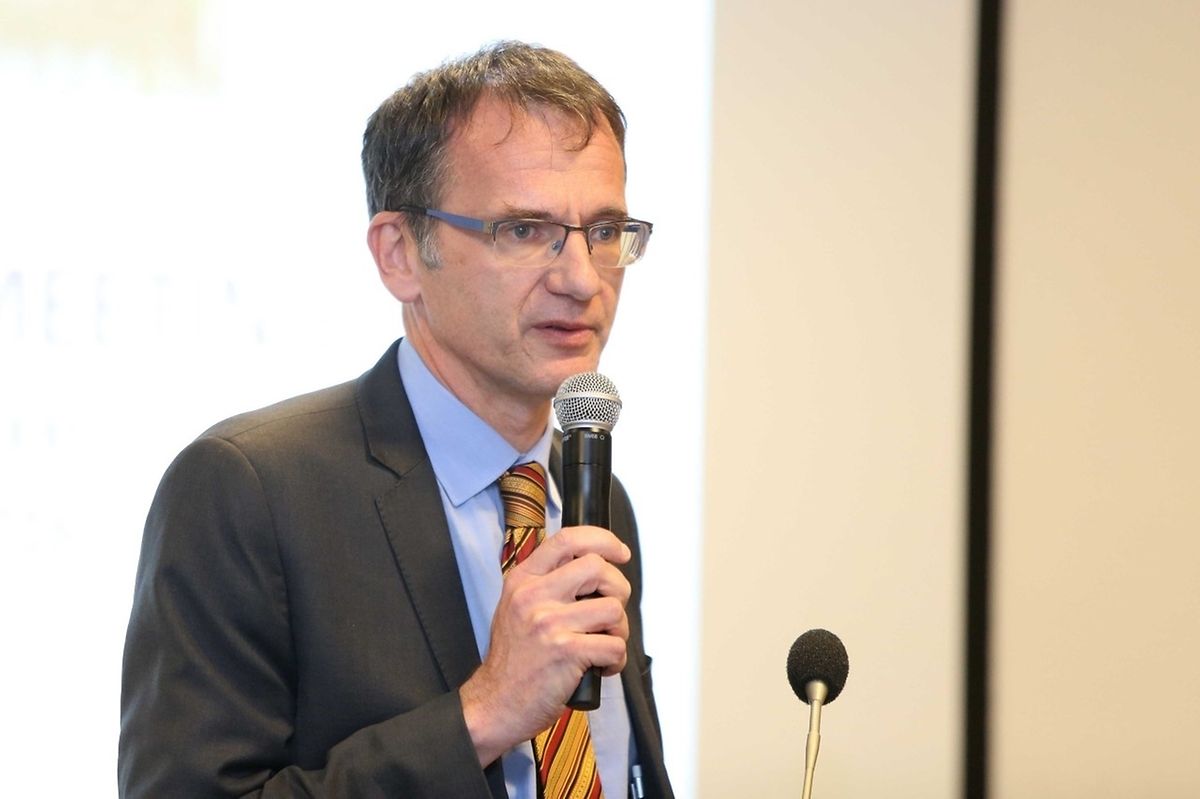 The British Ambassador in Luxembourg, John Marshall, also attended the event and argued that "things are going a lot better than some politicans and media are suggesting".
With the fourth round of negotiations starting on Monday and the rights of British people being discussed, the UK ambassador outlined that the UK is leaving the single markets and the EU's customs union.
"We don't seek to be bound by any existing agreement" and argued that the UK seeks to have a trade agreement with the EU that is "more ambitious than CETA", he explained.
According to Bloomberg, it's now up to EU leaders to give approval for trade talks to begin and the first chance they have to do that is a mid-October summit. They'll have to be satisfied that "sufficient progress" has been made on the bill and other divorce issues like the Irish border.
Sarah Gouillou, Deputy director of the Research Department in Innovation and Economics and senior Economist at OFCE, Observatoire Français des Conjonctures Economiques, explained that the UK's departure from the EU will lead to changes in trade flows and in the supply chain distribution. Markets will also see a depreciation of the euro towards the British pound.
She argued that it will be cheaper for EU businesses to import from the UK.
International expansion
Larissa Best, business angel, COO of Time and co-founder of Equilibre also participated in the event and spoke about the implications of international expansion when running a business.
She warned that companies must look into the advantages of being located in a specific place before expanding internationally.
"It's as hard to expand your business in Asia and it is in the EU," she said.
She explained that if one considers running a business with an international footprint, it's better to do it from the beginning" and "put it in your company's DNA".
Best warns that companies will need to face many challenges otherwise, and outlined that expanding takes between three and five years to become profitable.
For Best, international exposure can be "a cure" to your business, but "only if done well".
Moreover, operating in various markets also requires being compliant to different national certifications and labelling procedures. For Gérard Zoller, Director at Groupe Robin - a small business producing the first 100% biosourced paint on the market - such protectionist measures are a challenge for SMEs.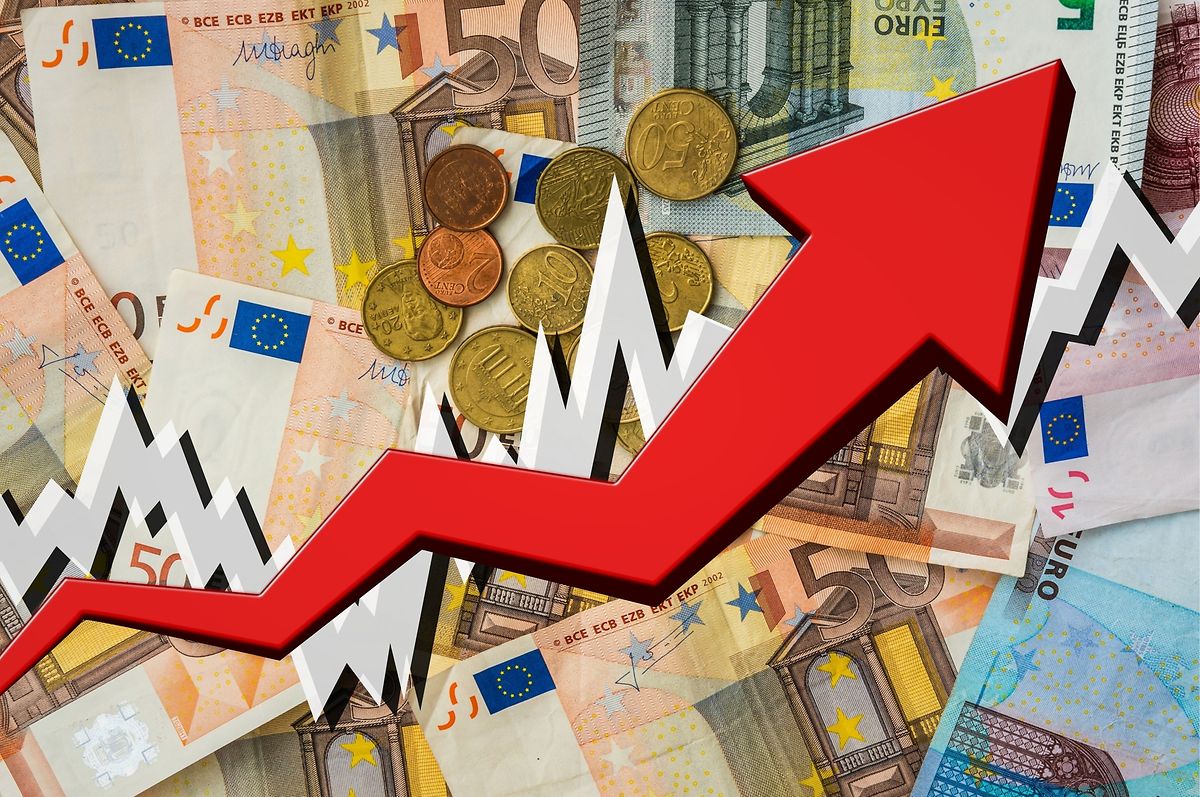 Distribution of wealth
When place in the wider context of globalisation, Larissa Best believes that Luxembourg profits extesively from it, while Sarah Guillou, warns that the discussion should be about "entering a new era of globalisation" rather than try to reverse it, which would "bring bad consequences" for the actors involved in trading activities.
In addressing unfair distribution of wealth and economic inequality, for Guillou, the first remedy is opening access to education and it also falls under multinationals' responsibility to finance it.
In order for it to be efficient, for Malmström, the EU's development policies must be done hand in hand with the trade policies.
And global trade , supported by free exchange, is evolving positively. The estimate for growth in world merchandise trade volume in 2017 was raised by the World Trade Center, from 2.4% to 3.6% for 2017, which is almost three times more than last year.
(Roxana Mironescu, roxana.mironescu@wort.lu, +352 49 93 748)