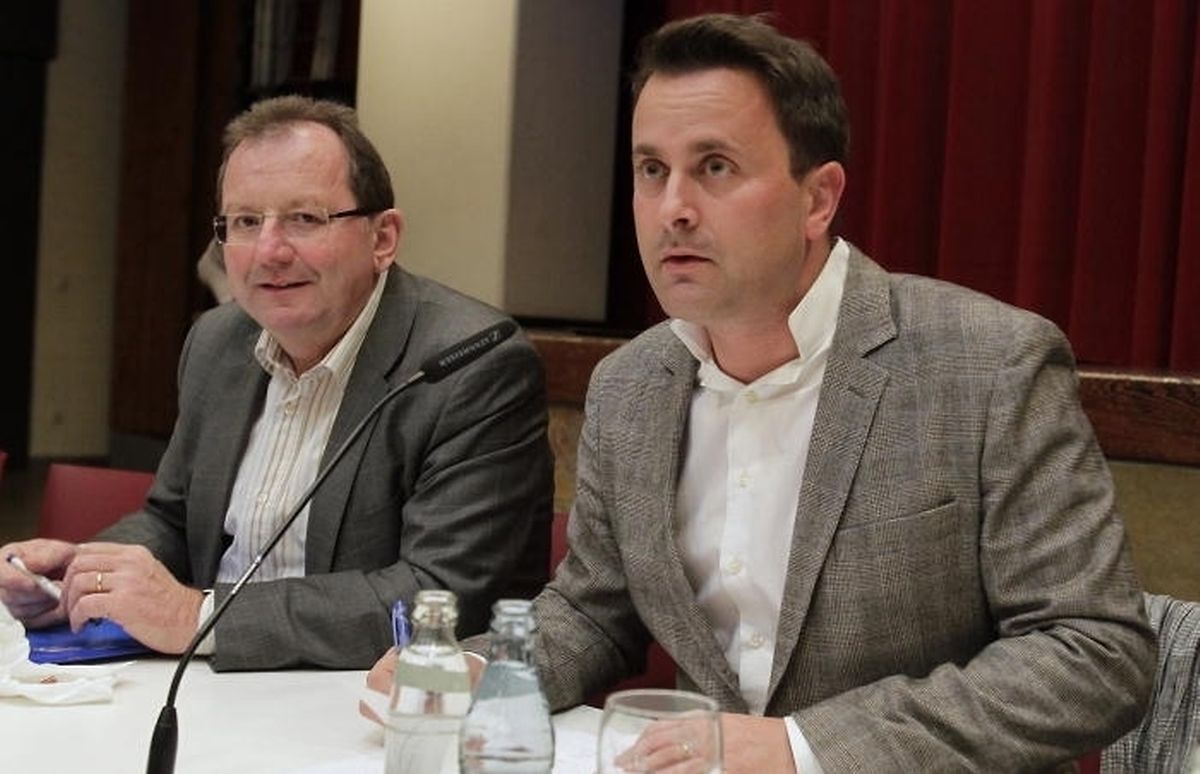 (ADW) The steering committees of the DP , the LSAP and Déi Gréng met separately on Wednesday night.
The objective of the meetings, amongst other things, included: presenting the respective members of the three parties (DP, LSAP and Déi Gréng ) with the content and results of discussions the three party heads had at DP headquarters on Tuesday night.
It was also decided in all three separate meetings to begin negotiations to form the coalition that is becoming known as the "Gambia Coalition" due to the party colours matching those of the Gambian flag.
A question of content
At the DP meeting in Bertrange, 40 party members voted for coalition negotiations to begin against two.
Xavier Bettel repeated once again that there was no question of giving names at this stage, but more importantly talk about content.
Now it's a waiting game for the DP for the Grand Duke's decision and the appointment of a "Formateur" whose job it is to form the government.
LSAP and Déi Gréng unanimous
In the LSAP camp members were unanimous about the formation of a coalition with "three heads" and gave the green light without hesitation.
It was the same story for Déi Gréng, voting unanimously in favour of a three-way coalition.