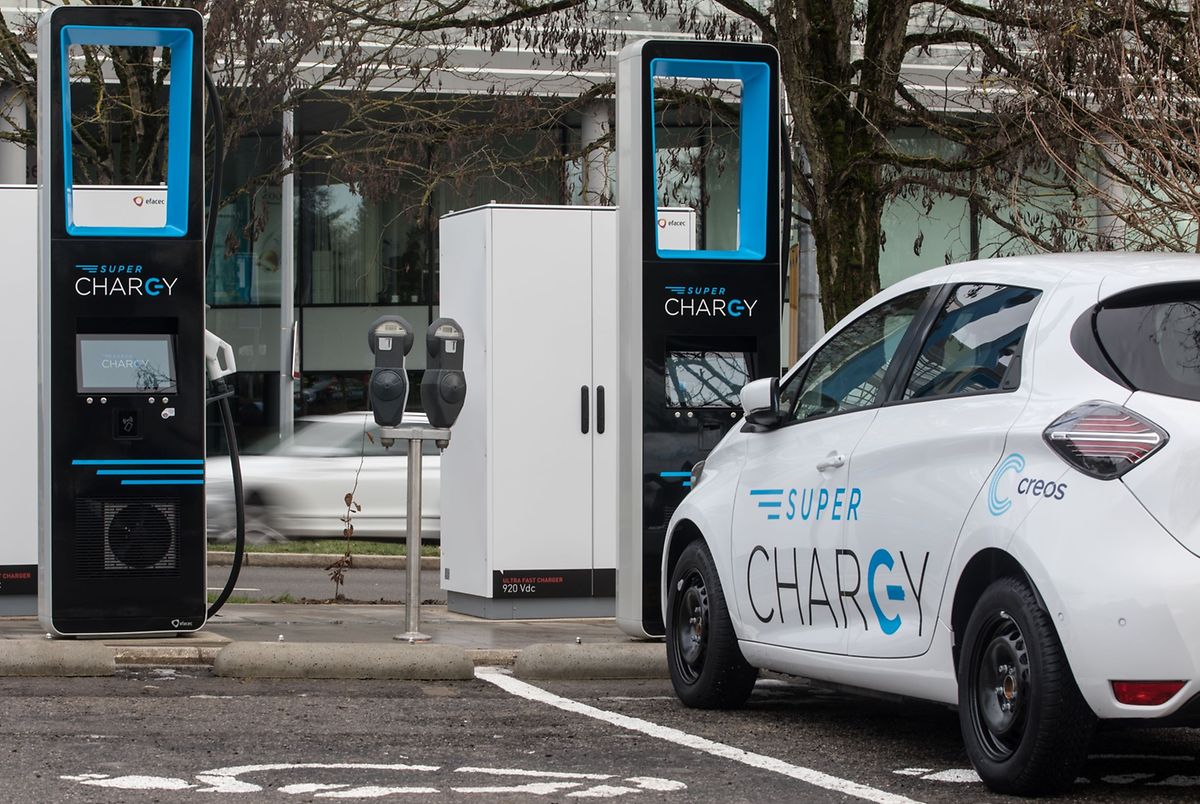 Two of the super-fast electric car charging stations in Kirchberg Photo: Gerry Huberty
Luxembourg is aiming to install 88 ultra-fast charging stations for electric cars throughout the country by 2023, the transport ministry said on Wednesday.
Energy Minister Claude Turmes and Transport Minister François Bausch on Wednesday unveiled the first two charging stations at the University of Luxembourg campus in Kirchberg.
The installations can charge cars in around 20 to 30 minutes and the plan is to install them in 19 different locations in every region of the Grand Duchy, with the electricity coming from renewable sources.
The super-fast charging stations, known as SuperChargy, are created by electricity company Creos Luxembourg.
The country already has some 460 regular charging terminals which are slower. That number is still well below the target of 800 charging stations in the country by 2020 the government set in 2018.
---
The Luxembourg Times has a new LinkedIn page, follow us here! Get the Luxembourg Times delivered to your inbox twice a day. Sign up for your free newsletters here.