GovSat-1: Launched in January aboard SpaceX Falcon 9 rocket from Cape Canaveral Air Force Station in US (photo: SpaceX)
Luxembourg is looking to reinforce its defence capabilities for military and civilian operations, with Parliament approving a budget to advance on two major projects.
On Monday, lawmakers approved the launch of a second government satellite, as well as a bill to deliver and operate military aircraft Airbus A400M.
Hot on the heels of launching GovSat – a public/private partnership between the government and satellite operator SES – in mid-March, Luxembourg is now looking to invest in a military observation.
The new satellite, to be launched in 2020, would help national defence forces detect potential risks and carry out observation missions in emergencies, such as natural disasters.
The cost of launching a second government satellite – spread over 14 years and including the acquisition, launch and maintenance of the satellite between seven and 10 years – is estimated at €170 million.
Military aircraft
Luxembourg is also progressing on the delivery of its Airbus A400M military transport aircraft.
Launched in 2005 as a joint initiative with Belgian military forces, the delivery of the aircraft is planned for 2020.
The project, which will cost €420 million for an operational period of 35 years, seeks to improve the deployment of Luxembourgish and Belgian troops in crisis situations.
Luxembourg teamed up with Belgium in 2005 to acquire an Airbus A400M Atlas military transport aircraft; the plane will be delivered in May 2020, bringing the total cost of the project to €196 million.
Luxembourg's military forces have trained six pilots to serve the aircraft in Melsbroek, Belgium.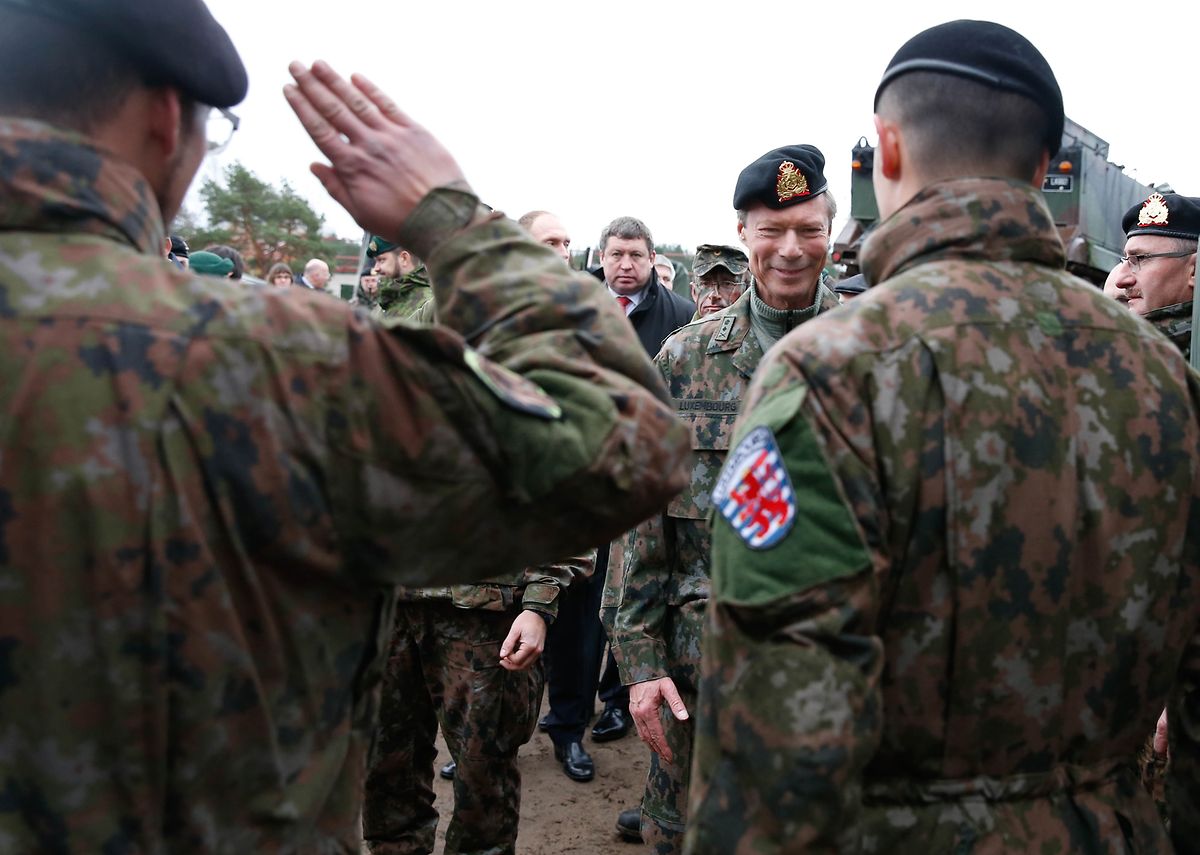 Luxembourg's Grand Duke Henri addresses Luxembourgish troops (Chris Karaba)
Afghanistan mission
The Luxembourg contingent stationed in Mazar-e Sharifim – Afghanistan's fourth-largest city, in the north of the country – will increase from 11 soldiers to 12.
Luxembourg's mission, as part of a wider NATO mission, involves the training and supporting of Afghan security forces.
All other members of the Parliamentary Committee on Foreign and European Affairs, Defence, Cooperation and Immigration, apart from the Left Party (Déi Lénk), voted in favour of prolonging the military mission.
EU member states agreed to collaborate on defence policy in November 2017.