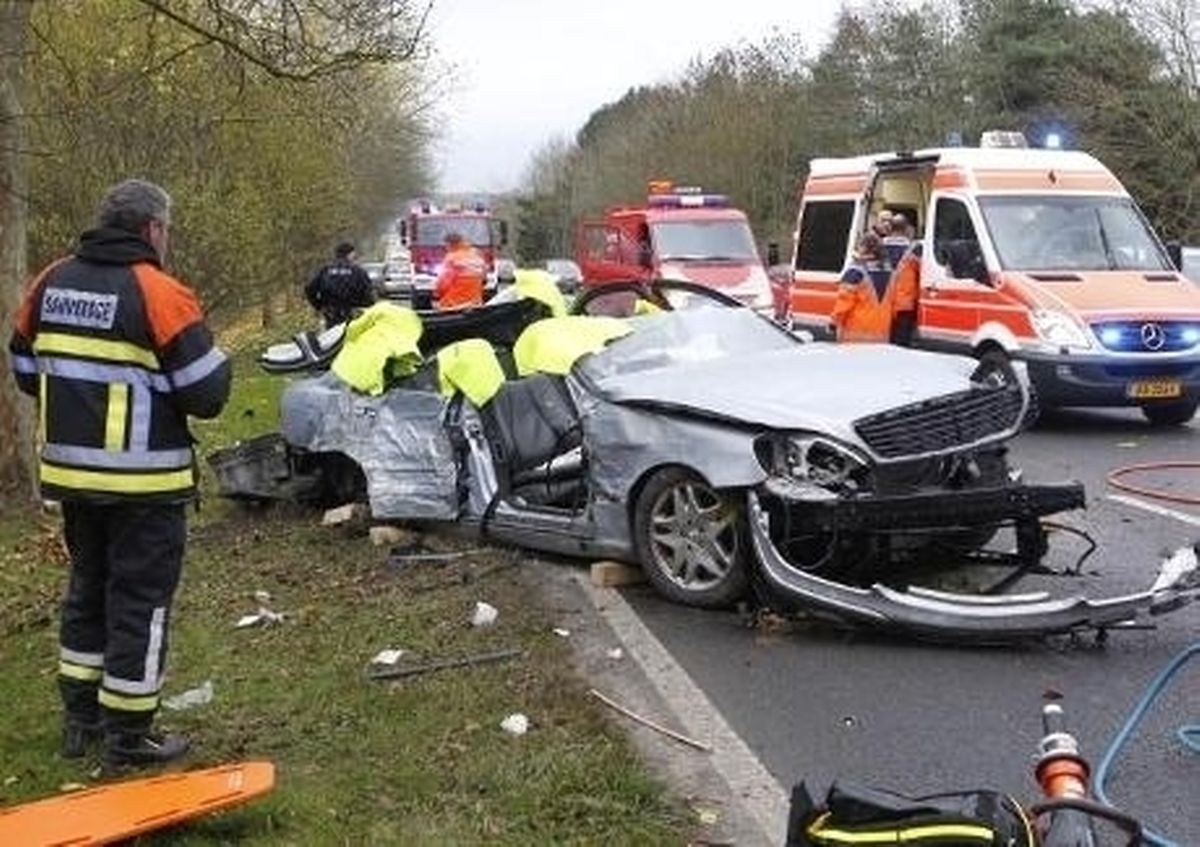 (ADW) Two occupants of a car were seriously injured when it rolled over and crashed on the main N11 road travelling towards Junglinster on Thursday.
The incident happened at about 3.30pm at the Gonderange exit when a driver appeared to lose complete control of the vehicle as it skidded off the road and barrel-rolled several times. As it did the car crashed into several tree before finally coming to a halt.
Firefighters quickly arrived but the passenger, trapped in the vehicle, had to be cut out with the use of special equipment.
Suffering from very serious injuries the passenger was rushed to hospital together with the driver who was slightly less hurt.
The car was completely destroyed.