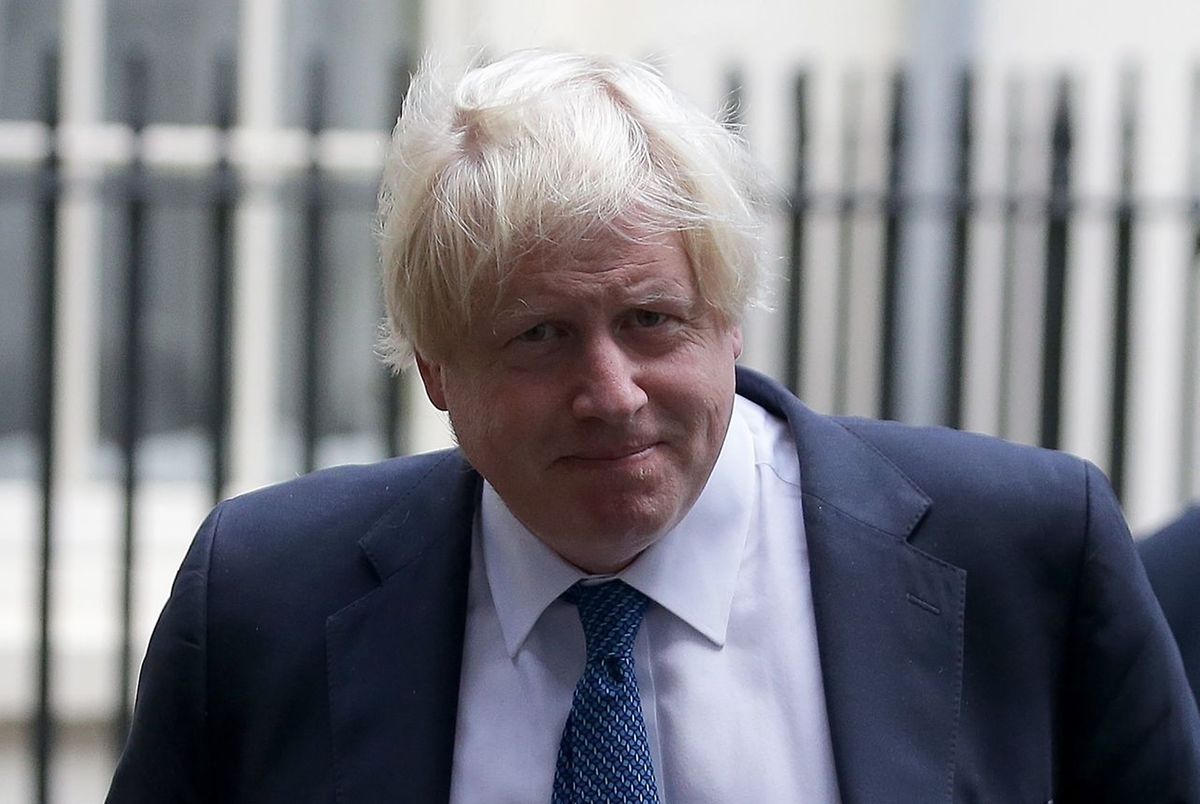 (Bloomberg) British Foreign Secretary Boris Johnson threw himself back into the Brexit debate with a 4,000-word newspaper article just days before Prime Minister Theresa May is set to refresh her own strategy for the split.
Writing in the Daily Telegraph, the figurehead of last year's campaign to leave the European Union outlined what he called a "glorious" vision for the UK outside of the bloc, opening himself up to criticism he is undermining May's plan and possibly reviving his own leadership ambitions.
The UK should not pay to access Europe's single market for goods and services after Brexit, Johnson argued, countering an idea suggested as possible by Chancellor of the Exchequer Philip Hammond and Brexit secretary David Davis. He also revived the much-criticised notion that by leaving Britain will free up as much as £350 million (€398 million) a week to spend on healthcare.
Seeking to paint Brexit as positive for the UK economy as it shows signs of weakening, Johnson said quitting the EU would allow the government to strike new trade deals, revamp the tax system, reboot infrastructure projects, advance science and improve access to housing.
"This country will succeed in our new national enterprise, and will succeed mightily," he said, dismissing any suggestion that Brexit will be reversed.
Instead, he said that the separation should take the form outlined by May in January and which, he argued, the majority of Britons voted for in June 2016.
"Before the referendum, we all agreed on what leaving the EU logically must entail: leaving the customs union and the single market, leaving the penumbra of the European Court of Justice; taking back control of our borders, cash, laws,'' Johnson said. "That is what she and her government will deliver."
Transitional Period
Johnson's article is a public attempt to shape May's thinking a week before she speaks in Florence, Italy, amid speculation she will update her approach to the divorce by seeking a post-Brexit transitional period. Johnson didn't mention such a phase.
His comments also could lay the groundwork for a possible bid to lead the Conservative Party three months after it lost its parliamentary majority in an election called by May. The Tories holds their annual conference in three weeks with May's authority sapped by the botched election.
The article came just hours after May raised the nation's threat level to critical as police hunted for a suspect who set off an improvised bomb on a packed London commuter train. Ruth Davidson, who leads the Conservatives in Scotland, tweeted that "on the day of a terror attack where Britons were maimed, just hours after the threat level is raised, our only thoughts should be on service."
Johnson led the Leave campaign into the June 2016 referendum and for a time was the front-runner to succeed David Cameron as prime minister. He decided against standing as a candidate after a public attack on his abilities by fellow lawmaker and onetime supporter Michael Gove.
Harder Line
He instead joined May's Cabinet, from where he's tended to take harder and more optimistic lines than her on Brexit although he's been largely quiet on the topic for months. He said earlier this year that EU officials could "go whistle" if they expected a large financial settlement. He subsequently conceded some money would be paid. Last October he declared Britain's approach to the Brexit negotiations was "having our cake and eating it."
Johnson's article doesn't attempt to provide solutions to the main sticking points of the Brexit negotiations, namely how to deal with citizens' rights, Northern Ireland's border with the Republic of Ireland, and a financial settlement. Officials on the continent say failure to break the current deadlock on those topics mean they are unlikely to sanction the start of trade talks next month as once hoped. They are looking to May's speech to provide some clarity, especially on money.
"It would be very nice if we could get a clear message on where the British are" on their financial obligations with the EU, Danish Finance Minister Anders Samuelsen said in an interview in Copenhagen on Friday. "The more concrete the message she gives, the better."
Johnson's approval ratings have declined, with a ConservativeHome.com survey last month showing support within the Tory party for the onetime mayor of London as a future leader had dropped 10 percentage points to 9%.
(€1=£0.88)