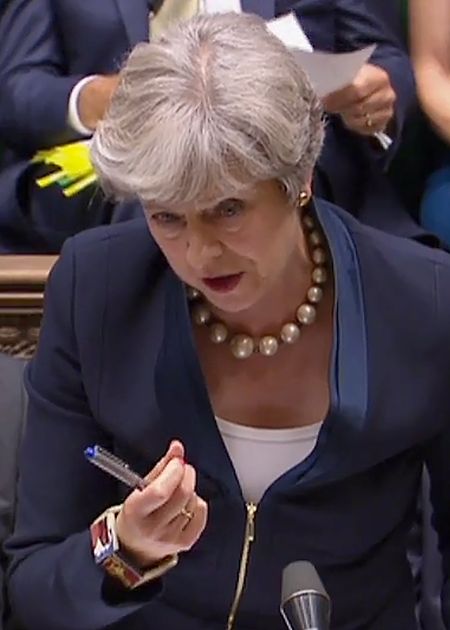 (Bloomberg) UK Prime Minister Theresa May has strengthened her power to deliver her Brexit plan and domestic agenda after winning a key vote giving her government a majority on panels of lawmakers in Parliament.
The House of Commons voted on Tuesday by 320 to 301 to back a government motion that will allow May's Conservatives to hold a decisive majority on committees that scrutinise new laws in detail. May's party failed to win a majority in June's election and her main opponent, Labour leader Jeremy Corbyn, has accused her of trying to "rig" Parliament.
Cabinet minister Andrea Leadsom said the Tories' deal with the Democratic Unionist Party from Northern Ireland means the government does have a majority and should be allowed to get on with the job of running the country without undue delays.
May's gamble on an early election backfired in June and she lost the small majority her Tory party had before. She then struck a deal with the DUP, to win support for her minority Tory government. Governing without a majority makes it far harder to pass legislation but Tuesday's vote will help May. New draft laws are expected on Britain's future outside the EU, including a new customs regime, and immigration system.
The Scottish National Party's Pete Wishart accused May's administration of a "totally undemocratic power grab."
The successful government motion says that when a committee scrutinising a bill has an odd number of members, "the government shall have a majority."