Luxembourg University at 10 - Q&A with Rector, Rolf Tarrach
Luxembourg University at 10 - Q&A with Rector, Rolf Tarrach
As Luxembourg University prepares to celebrate its 10th anniversary, Wort.lu/en spoke to Rector Rolf Tarrach about the dangers of being too local and the progress made already.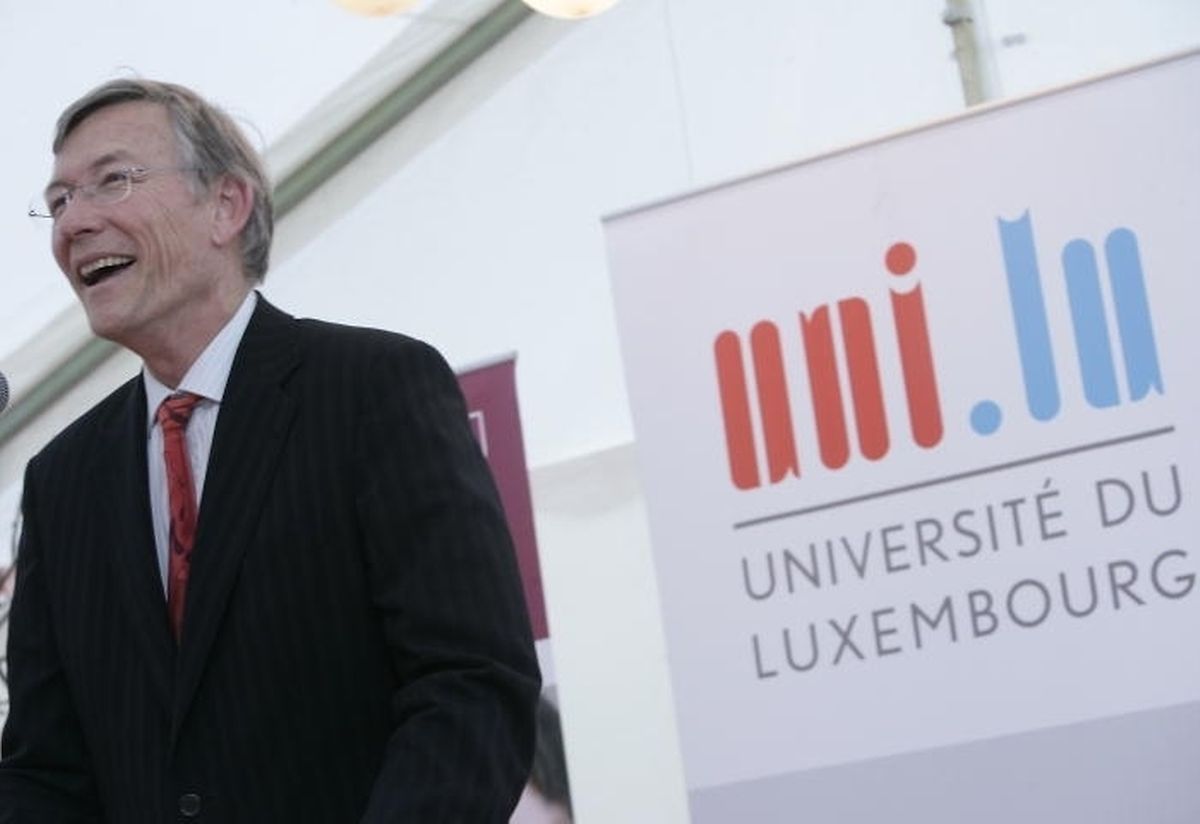 As Luxembourg University prepares to celebrate its 10th anniversary, Wort.lu/en spoke to Rector Rolf Tarrach about the dangers of being too local and the progress made already.
Q. As you reach your 10-year anniversary, what does this mean for the University and the country?
A. In the years since the University of Luxembourg was established 10 years ago its mission to "…become one of Europe's most highly regarded universities with a distinctly international, multilingual and interdisciplinary character that also fosters the cross-fertilisation of research and teaching" has emerged. Underpinning all of this was the requirement that it remain a university relevant to its country.
Thus far, I believe we have adhered to this aim. More than 3000 of our students come from the Grand Duchy and Luxembourg based companies sponsor five of our seven academic chairs. Our research areas benefit from local private funding as well. Our interdisciplinary research centre SnT (Security, Reliability and Trust in Information Technology) for example has attracted significant external investment.
The University's five key research areas have links to the financial centre and the European institutions, as well as the broader business world and society in general. They were chosen, not only to support the development of Luxembourg's current economic activities, but also to bolster the government's ambition to diversify and make the Grand Duchy a knowledge-based society and economy going forward. Of course, our research priorities have to be based on a strong and stirling fundamental research activity.
Our current research priorities are: International Finance, European and Business Law, Security in Information Technology, Systems Biomedicine as well as Education in Multilingual contexts. These focus areas are among some of the most exciting research areas today and are also areas where Luxembourg has unique insight and experience. This makes them both highly relevant to the country and attractive internationally.
Q. Please outline the main landmarks in the growth of the university during the last 10 years.
A. The first landmark has to be the vision of Mrs Erna Hennicot-Schoepges, Minister of Higher Education and Research from 1999 to 2004, who saw the need for a university at a time when many in Luxembourg were opposed to the idea. Thanks to her leadership and persistence the Higher Education Act, approving the establishment of the university, was passed in August 2003.
Since then, the University's growth has been consistent with its aim to be a multilingual, international, research-centred university that is close to its students, as well as business and society in general. As we approach our 10th anniversary I am proud to report that we have come a long way in achieving these goals.
The figures speak for themselves; we now count around 6,300 students, including more than 3,000 international students from 100 different countries. We have 60 academic partnerships with universities worldwide and 40 Bologna approved degree courses.
Our students are international, multilingual and mobile. Our courses are delivered in a bilingual combination of French, German and English and our Bachelors students are required to study abroad for at least one semester.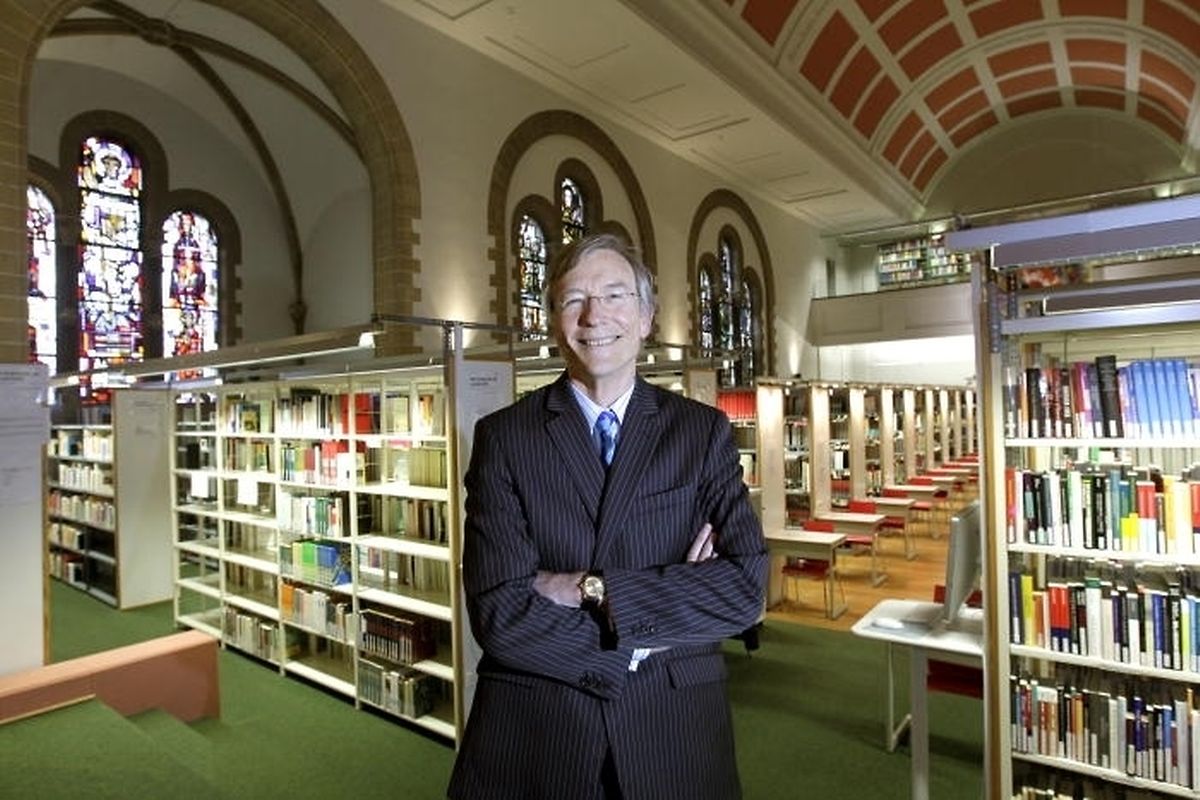 Interdisciplinary research and teaching is a dominant and distinct feature of the university. We offer more and more cross-disciplinary teaching modules to our students and insist on the link between research and teaching. All of our early stage researchers are encouraged to participate in teaching, as we believe that research must always be linked to knowledge transfer.
The University's strong connections with business and society are also very important. Our partnerships with the business world have played a major role in our development, as illustrated by the chairs I mentioned before. In addition to the five chairs sponsored by local businesses, we also have chairs funded by the City of Luxembourg and the City of Esch-sur-Alzette, and strong support is also received from the Luxembourg Chamber of Commerce, as well as a Jean Monnet Chair in European History and a UNESCO Chair in Human Rights.
We also organise around 600 public conferences and debates per year that attract well-known international speakers who are experts in their fields and come from some of the world's top universities. We run a children's university and a summer university for secondary school pupils.
Q. Compared to the outset, do you see a difference in the kinds of students the university is attracting e.g. in the qualifications, nationalities and backgrounds, for example?
A. Indeed, the recruitment pool is now completely international, which is as it should be especially at the Masters and PhD level. As the figure quoted earlier demonstrates, we are no longer limited to Luxembourg and the Greater Region, but welcome students, as well as researchers, academic and administrative staff from all over the world.
As the University's reputation for excellence and relevance grows abroad we are also attracting some of the worlds most highly qualified PhD students, researchers and professors.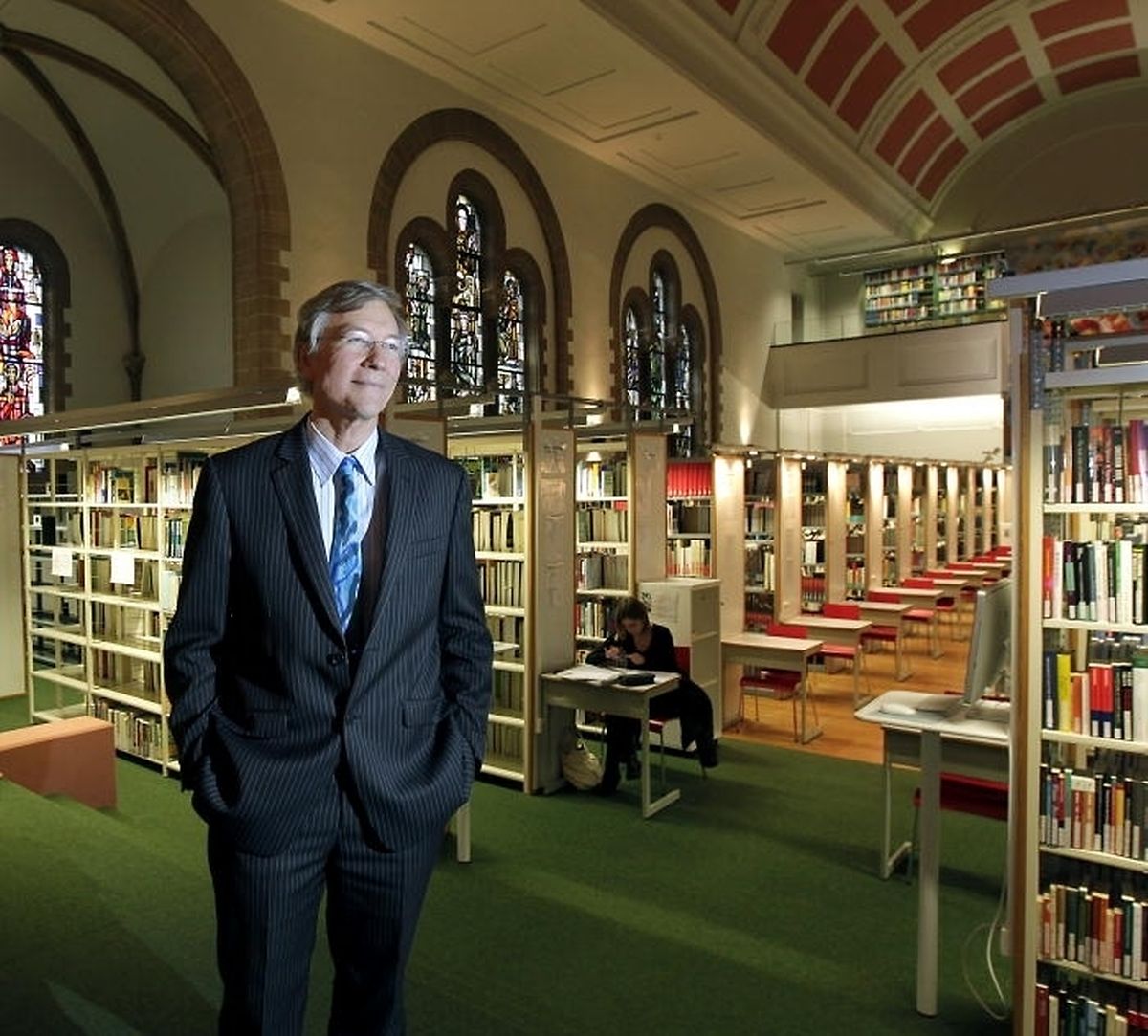 Q. What challenges has the university overcome and which remain?
The University has had to overcome the danger of becoming too local and narrow, lacking in challenging ambitions. It has had to develop a distinct profile and set key priorities. These are significant challenges for a young university, which I believe we have succeeded in so far. However, we must never become complacent, these are challenges that need to be met on a permanent basis.
Q. What has been the key to the university's success in your mind?
Without question the quality of University staff and its strong, efficient governance
Q. What will be the university's three main goals for the next 10 years?
Our three main goals for the next 10 years will be ensuring funding for our continued development towards an internationally recognised university, assuring quality at all levels and moving to and settling in at Belval in such a way that all personnel fully enjoy the new site.
Q. What will you miss most about your role in relation to the university once you step down as rector?
Few jobs have the breadth of challenges as rector of a brand new, and only, university of a country. I have found it a most constructive and rewarding experience and will miss the immense variety of issues and tasks that it involves. It is a lot of hard work, but it is never, ever boring. I am proud to have had this opportunity.