Customers having a drink on the first day terraces reopened in Luxembourg
The number of coronavirus vaccinations broke a new record in Luxembourg last week, the latest figures showed on Wednesday, as a handful of hardy customers braved a flurry of spring snowstorms for a drink on outside terraces, which reopened after months of lockdown.
Vaccinations rose by 57% last week from a week earlier and 27% up from two weeks ago, when the country reached a previous peak in vaccinations. After a slow start, the pace of vaccination has picked up speed in Luxembourg, with the European Commission saying that immunity for the 27-nation bloc's adult population could be expected by the end of June.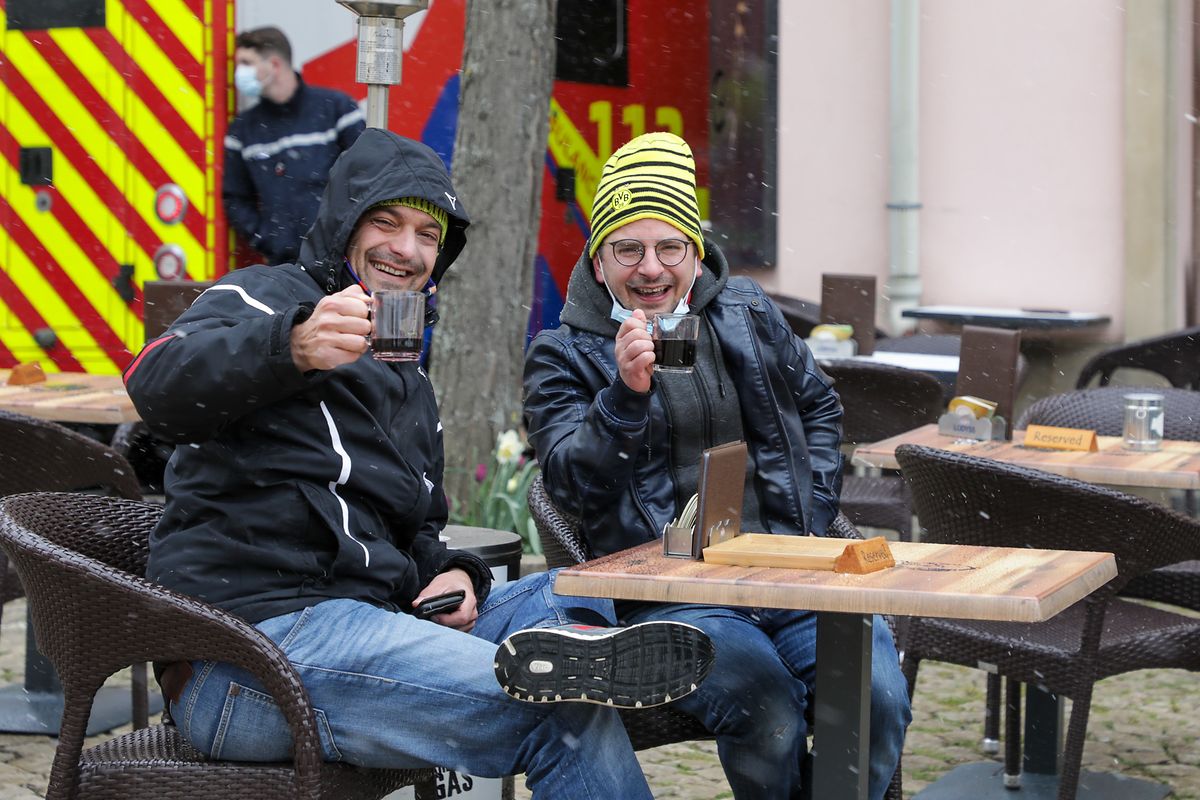 Luxembourgers meeting despite the cold weather.
Luc Deflorenne
Nevertheless, the vaccine roll-out in Europe remains well behind that in the US and the UK, with experts saying that countries vaccinating more slowly are also likely to experience a slower economic recovery.

Another set of data showed that Covid-19 had stopped accelerating in Luxembourg last week, with the number of active infections at 3,556, a fraction below 3,571 the previous week. The number of people who tested positive for the disease fell by 8.4%.
Luxembourg will now start inviting people in the 55-64 age group to get a vaccine, as well as people in higher-risk groups such as pregnant women, and people suffering from diabetes, high blood pressure and obesity.

In a highly anticipated decision about the safety of the Astra Zeneca vaccine, the European Medicines Authority (EMA) acknowledged on Wednesday that blood clots the shot has been linked to were a "very rare side effect", but it did not change its recommendation to continue to use it.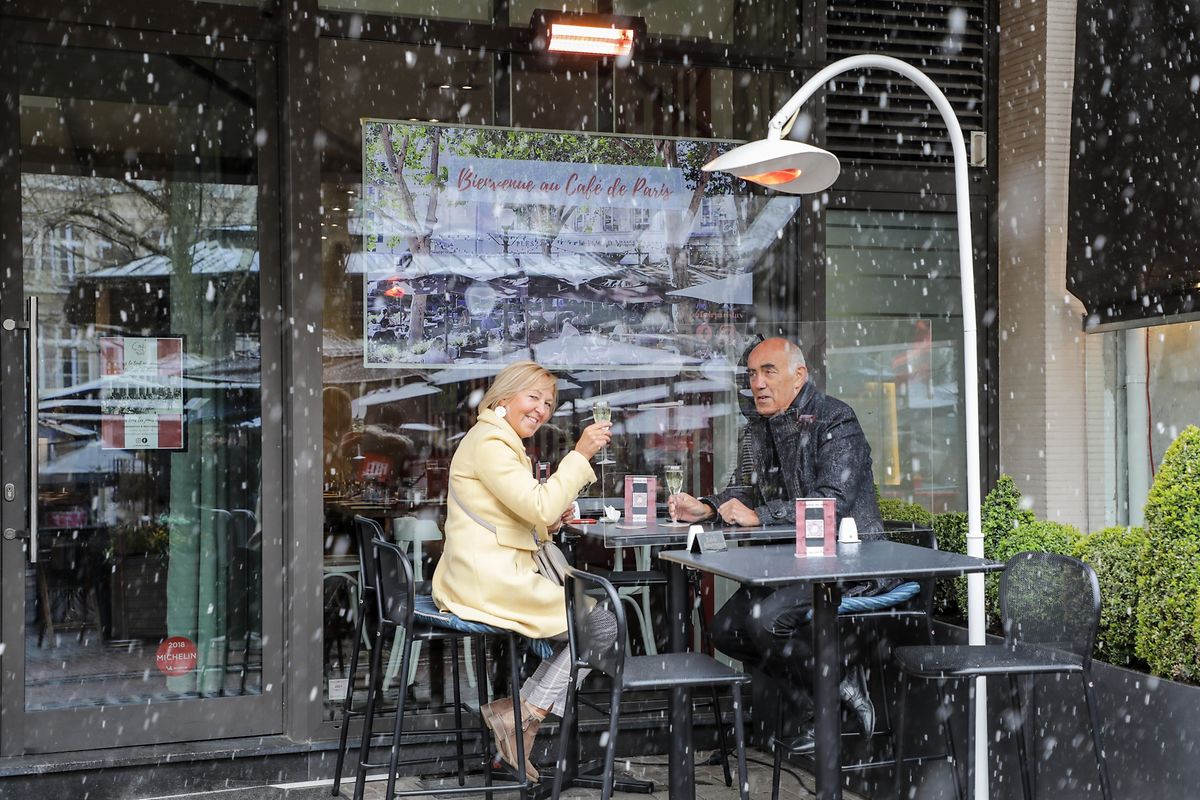 Customers in Luxembourg
Luc Deflorenne
Despite Wednesday's snow and wintry temperatures, Luxembourgers rediscovered the pleasure of meeting friends on terraces as restaurants were allowed to reopen their outdoors seating between 0600 and 1800 hrs. If guests are from different households, they may only meet up to a maximum of two people at one table. Other measures to stem the spread of the disease, such as an overnight curfew, remain in place.

---
The Luxembourg Times has a new mobile app, download here! Get the Luxembourg Times delivered to your inbox twice a day. Sign up for your free newsletters here.