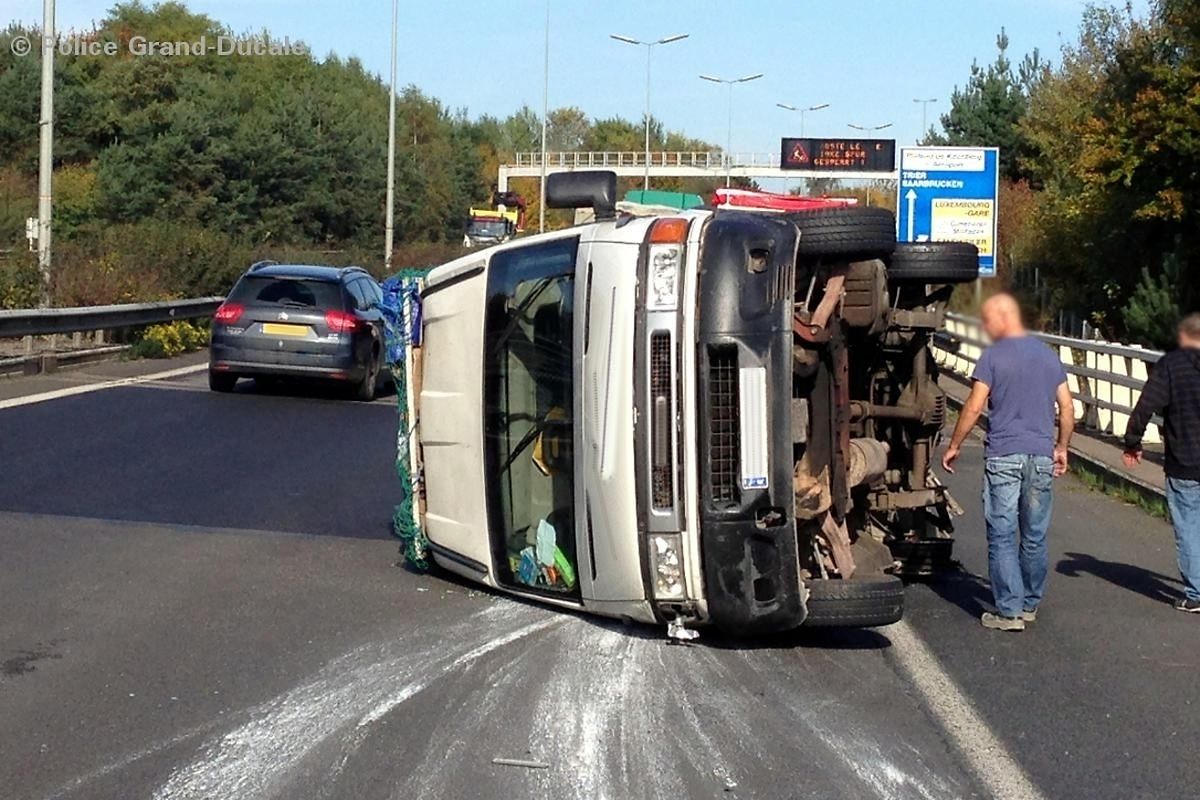 (MSS) A Spanish registered van tipped over on the A1 motorway landing on its side on Tuesday afternoon.
The incident happened on a bridge in the direction of Trier just before the Sandweiler exit
The driver and passenger were not seriously injured and managed to climb out of the vehicle by crawling through the driver's window. However both were taken to hospital for check ups.
The accident happened when the van's right rear tyre hit the roadside barrier, causing the vehicle to skid and eventually topple over.