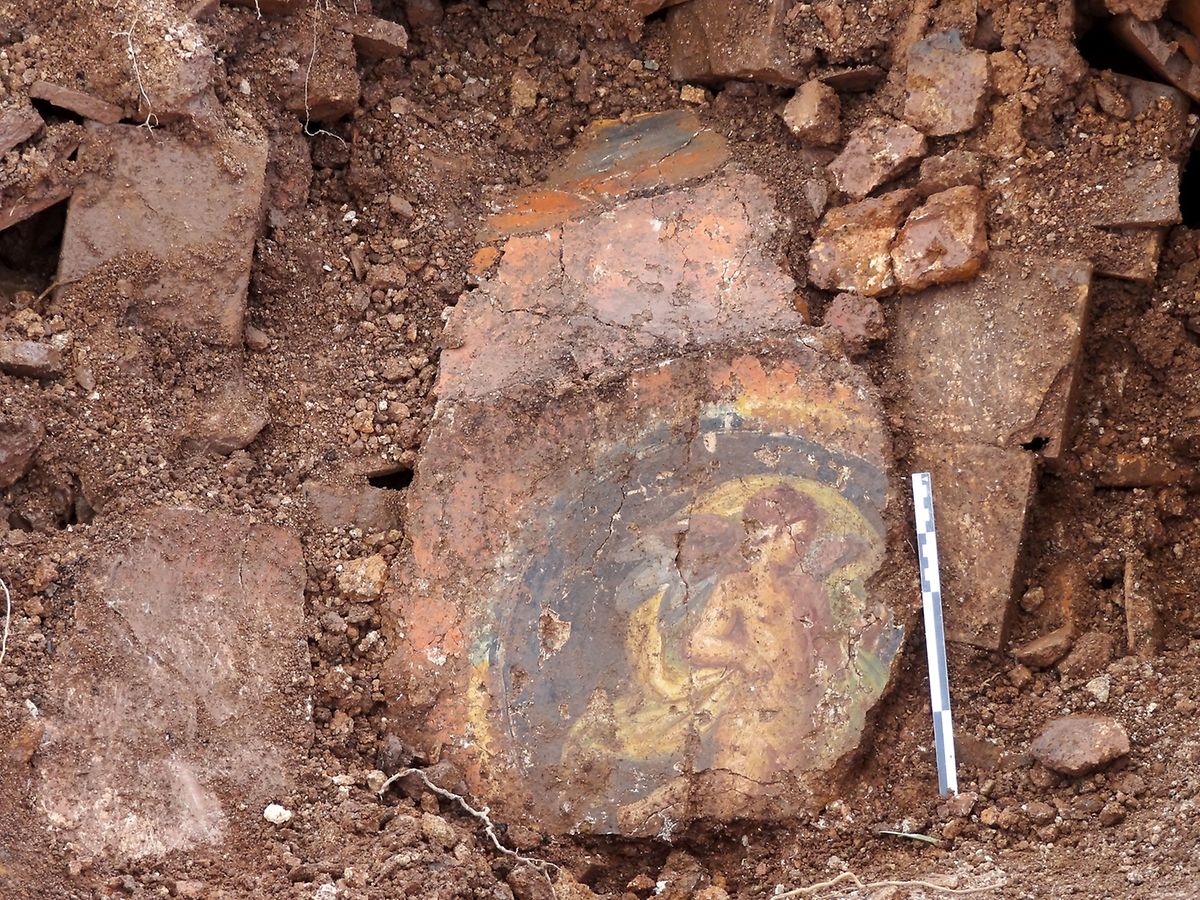 (JB) Members of the public can visit one of Luxembourg's most extraordinary archaeological sites this Sunday as part of Heritage Days.
Rare Gallo-Roman artefacts were uncovered at the site of an archaeological dig in Scieren, between Ettelbruck and Colmar-Berg.
The items unearthed include exceptional polychrome frescoes, which were discovered during scientific investigations conducted as part of a project to expand the B7 road.
The finds are considered unique for Luxembourg and rare for Northern Europe.
The dig is funded by Luxembourg's Culture Ministry in collaboration with the Infrastructure Ministry.
Experts from Soissons in France are working with the team to preserve the painting.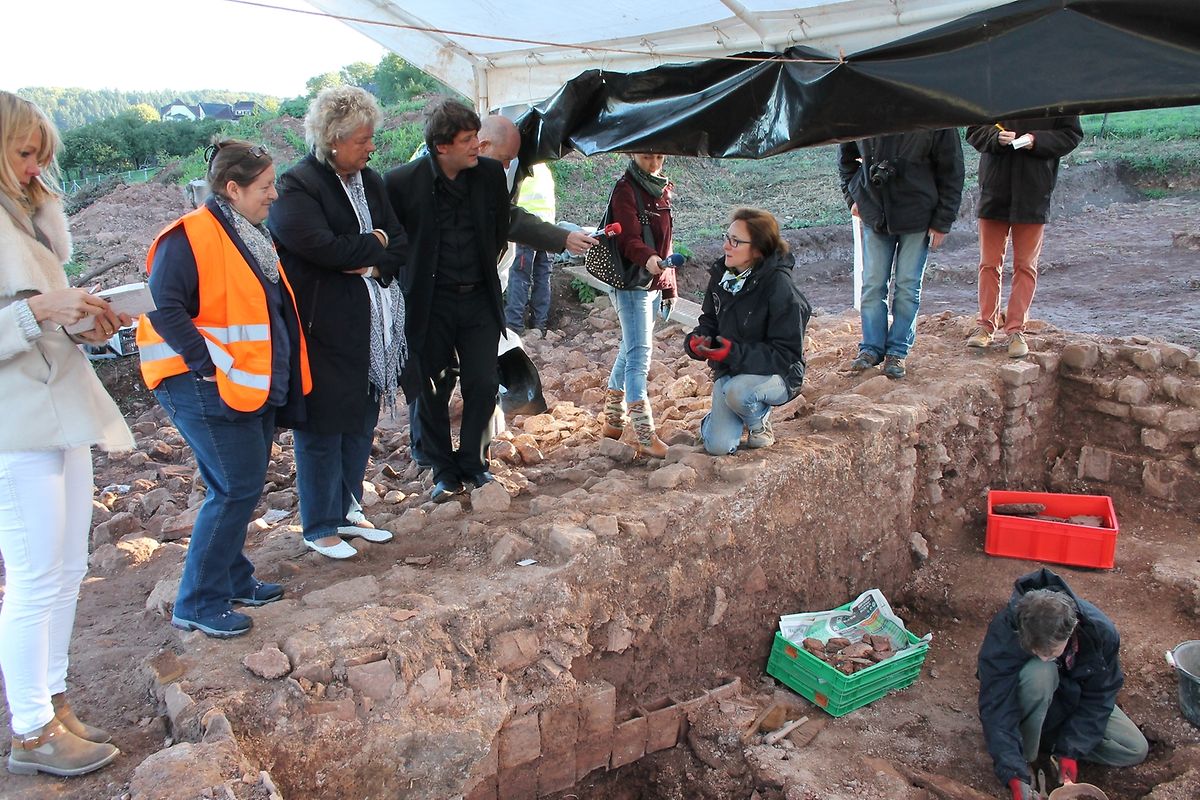 Visit the site on October 4
Members of the public can get up close to the finds and the dig site by participating in a free tour in Schieren on Sunday between 10.30am and 2.30pm.
Advance registration is compulsory. To register your attendance, phone 26 81 54 or email christiane.emeringer@cnra.etat.lu.
Do not miss the news - sign up to receive the wort.lu newsletter in English delivered to your inbox six days a week.