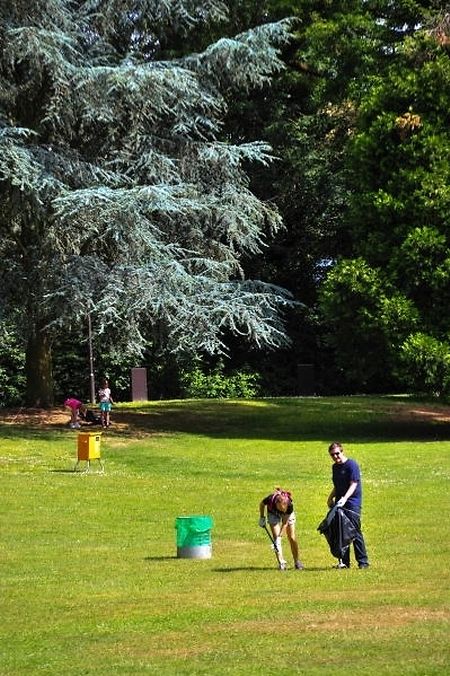 (CS/Sam) Volunteers helped collect 90 kilogrammes of litter at the central Luxembourg City park's "Kinnekswiss" on Saturday.
City authorities at the beginning of the month had called on the public for help to keep the popular park clean.
Around 30 people responded to the invitation to help pick litter on Saturday morning. Together, they cleaned up some 90 kilogrammes of litter strewn around the park's main lawn in just two hours, as part of the "Grouss Botz" (big clean-up) initiative that has seen communes around the country host similar events.
Viviane Loschetter of the Luxembourg City council was also at hand. Loschetter at the time had supported the "Kinnekswiss" to be opened to the public where previously it was forbidden to step on the lawn.
She said she was glad that people are using the park for picnics and family outings, making the park a lively hang-out spot in the summer. At the same time, she was evidently unhappy about the amount of littering in the park, which has around one dozen bins dotted around the main lawn.
A spokesperson of the City said that so far no further dates had been added.
It is hoped that the project helped raise awareness about the issue of littering in the park and that people will be more conscientious in the future and clean up after themselves.