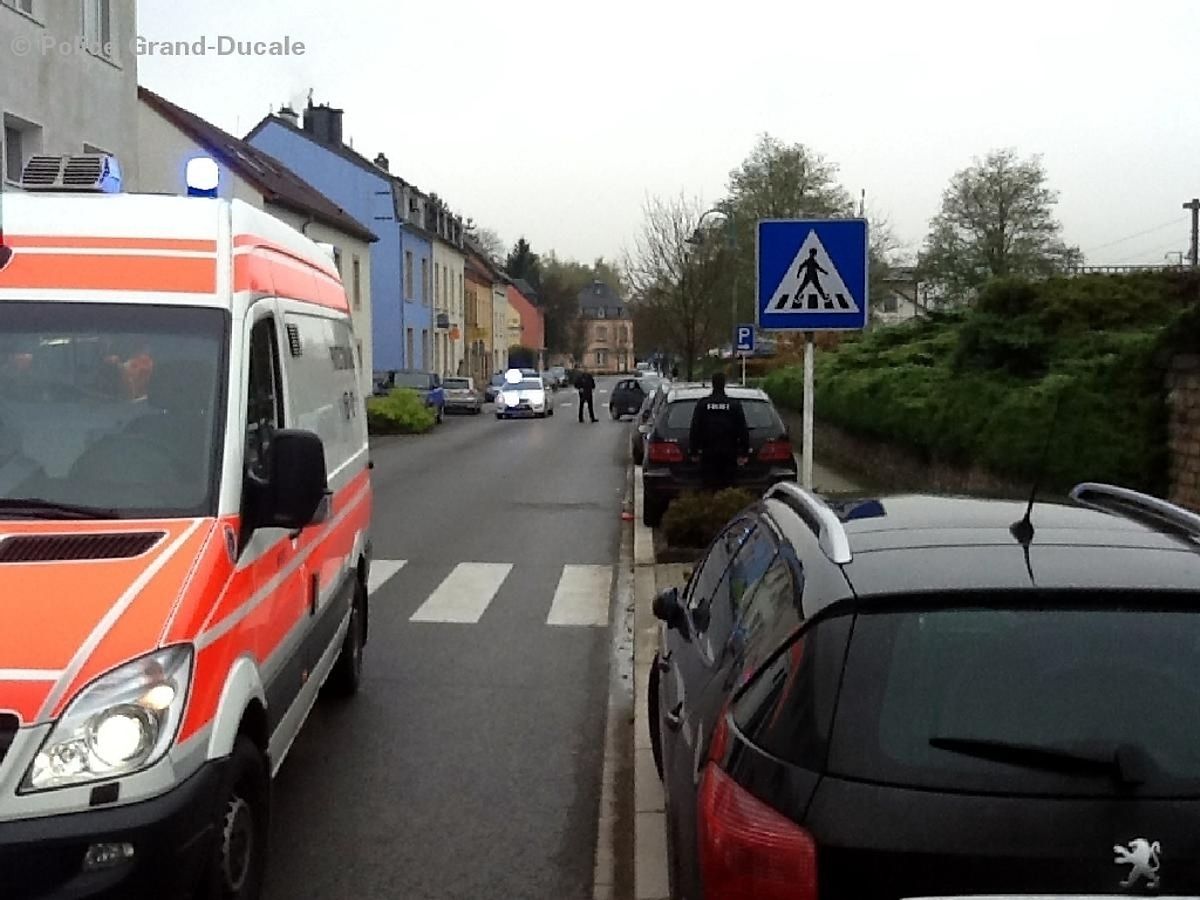 (ADW) A pedestrian was seriously injured when she was knocked down by a car on Tuesday morning.
The incident happened in Wecker at about 9am on rue Duchscherer (Duchscherstrooss), when a car approaching from the Manternach direction hit a woman crossing the road at a zebra crossing.
Seriously hurt in the accident, the woman was rushed to hospital
No more details are known at this stage.