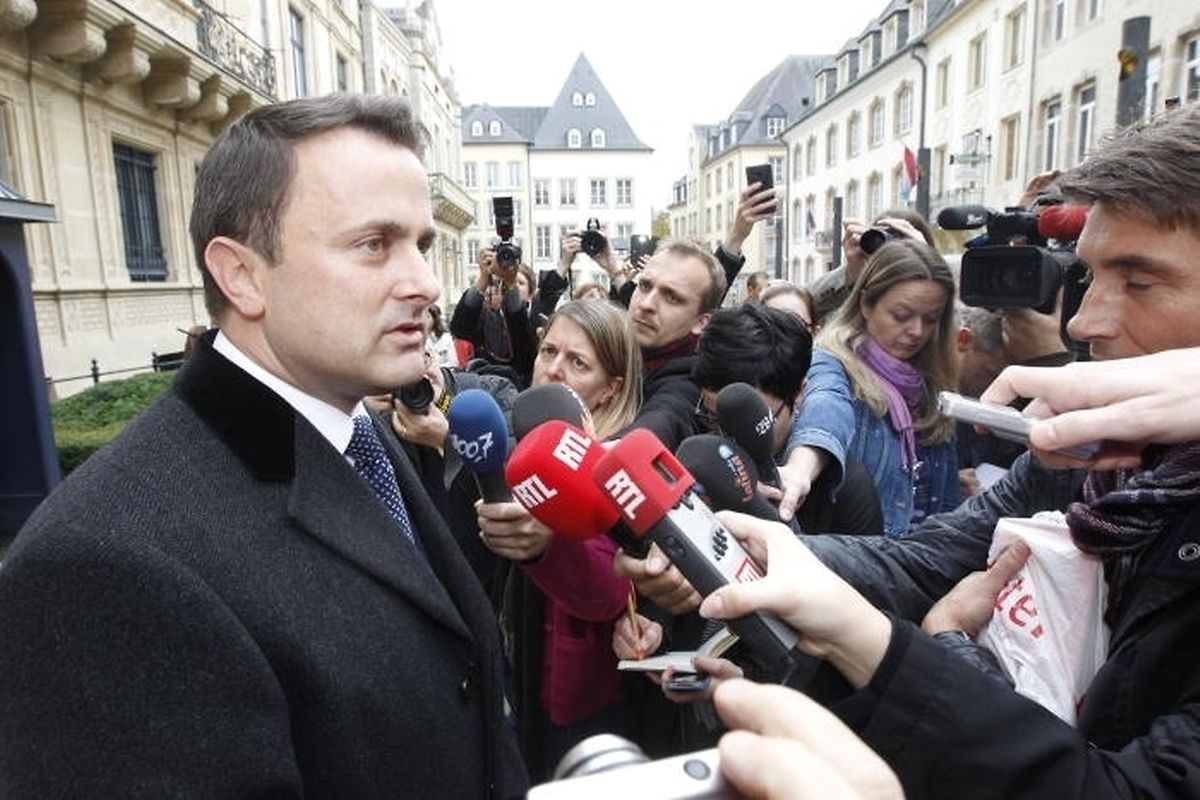 (ADW) Summoned for the second time this week to the Grand Ducal Palace, Xavier Bettel held discussions with the Grand Duke on Friday at 2pm and, as expected, was appointed the position of "Formateur" meaning that he is in charge of forming the new government.
Bettel exited the main door of the palace at about 2.30pm where he was greeting by local and international press.
"The Grand Duke appointed me 'Formateur'. We talked about the political, economic, and also social situation of the country", he said.
Bettel then announced that negotiations for the future coalition programme will begin "on Tuesday at 9am at the Ministry of Foreign Affairs".
"Monday is not possible because of the funeral of the former Socialist MP (Mathias Greisch)", said the leader of the DP .
The role of "Formateur" means that Bettel is in charge of forming a new government "by the end of November early December".
"You should know that in mid-December we have a very important summit in Brussels on the future of Luxembourg as a financial centre" he stated.