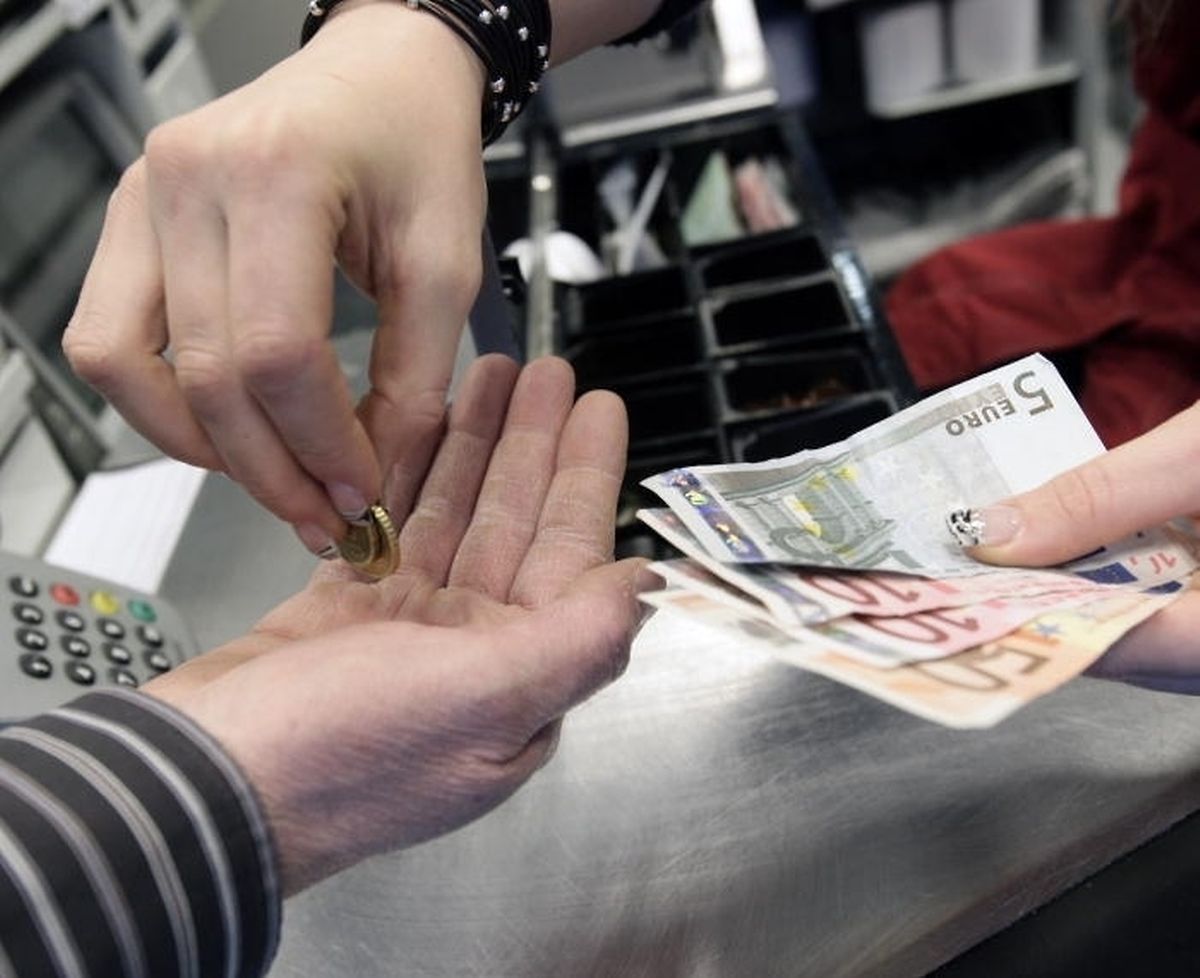 (CS) The Luxembourg Business Compass has found that a majority of business leaders think wage indexation should be abolished when the current modulated regulations run out in 2015.
Some 46 percent of CEOs from the Grand Duchy's biggest employers feel that the wage indexation mechanism should be abandoned altogether while 40 percent think that further changes to the indexation model will be needed come 2015.
Only 3 percent feel that the 2.5 percent indexation when inflation increases by 2.5 percent should be re-introduced, with 8 percent feeling that the current changed agreement should be extended.
The changes to wage indexation were introduced by the government late last year, following the failure of the Tripartite on the matter. Until 2015 there will be only one indexation per year, with changes to the calculation basket.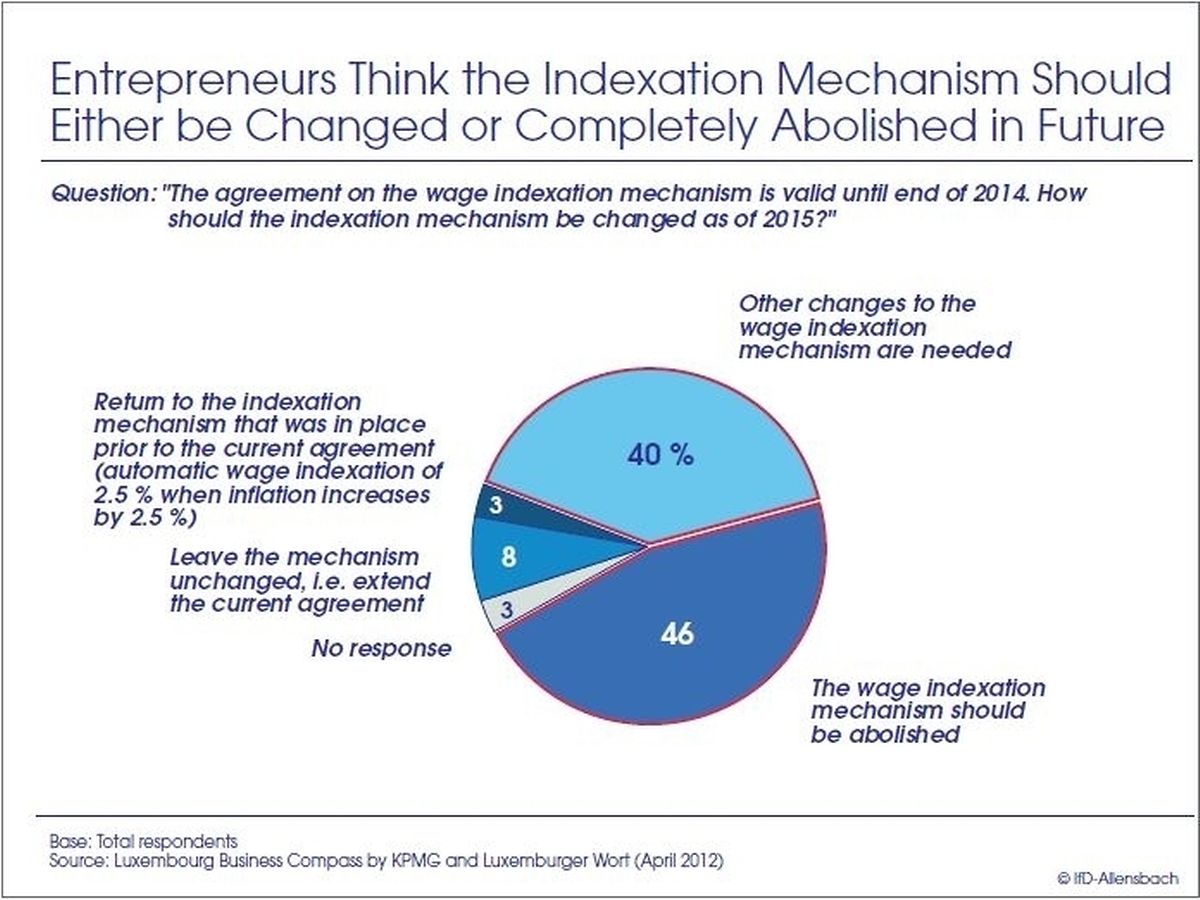 A large 68 percent majority of business leaders think that these changes, however, were not far reaching enough and would have liked stronger curtailment of the indexation mechanism from the government.
Meanwhile, 26 percent thought the measures were adequate with only 3 percent feeling that the adjustments were too harsh.
Of those who suggested that further changes to the model will be needed in 2015, a 70 percent majority thinks there should be a cap for indexation. Limiting indexation to a certain wage level would mean that only the portion of wages below the limit would benefit from the boost.
With 67 percent, further changes to the calculation basket, limiting it to the essentials and cost of living, were also among the top suggestions to change the indexation process in the future.
Changing the indexation frequency even further, however, was of less importance for the business leaders.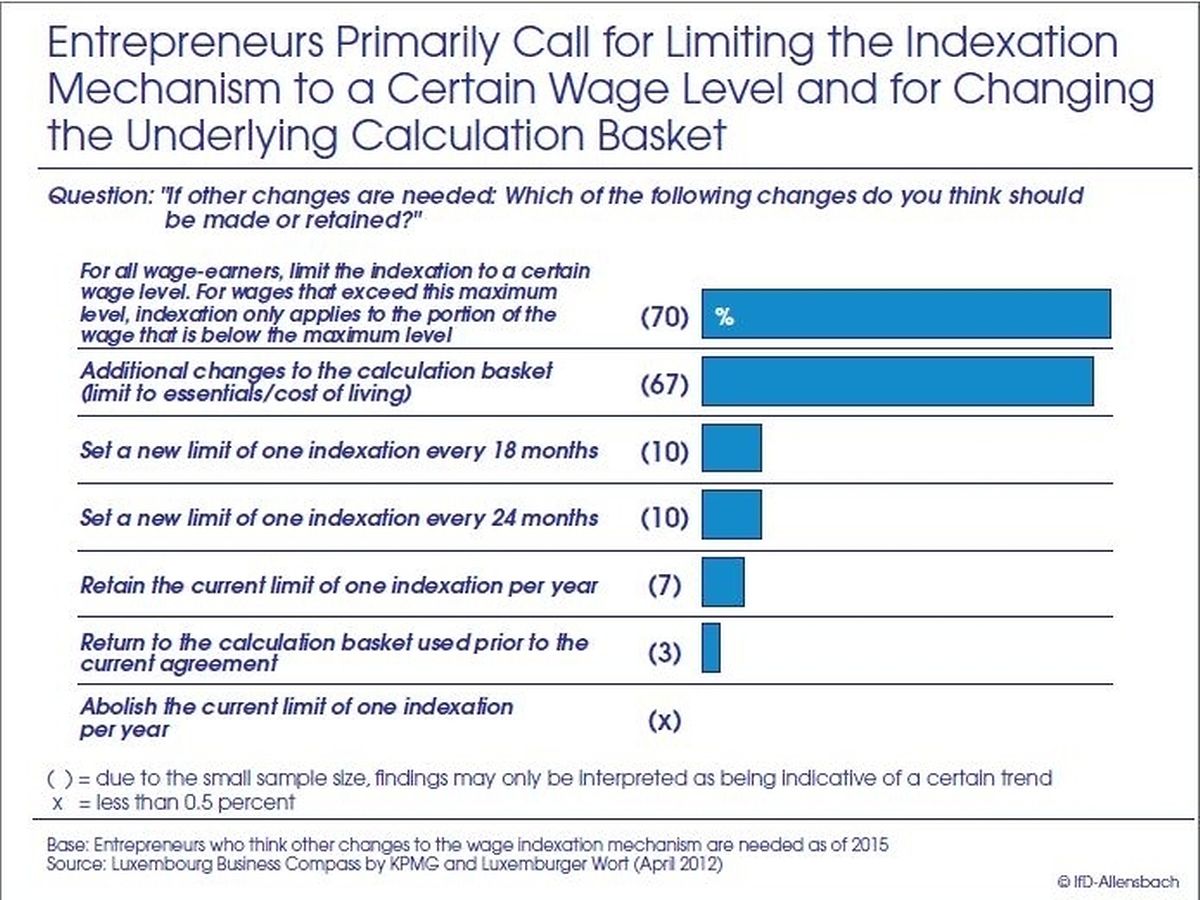 The indexation changes currently in place had been met with heavy criticism by Luxembourg's unions, as the first index tranche of 2012 was postponed from March until October. Unions argued that especially low-income families would be particularly hard hit by the changes.
Even though some argued that these changes were only one step towards the abolition of the index, Premier Jean-Claude Juncker repeatedly stated that his government would not abolish the index, but that changes were necessary for the benefit of fiscal consolidation.