Making diversity work in business and society
Making diversity work in business and society
Luxembourg business leaders, industry experts and the Minister of Family Affairs, Integration and Greater Region Corinne Cahen put diversity under the spotlight at Amcham event.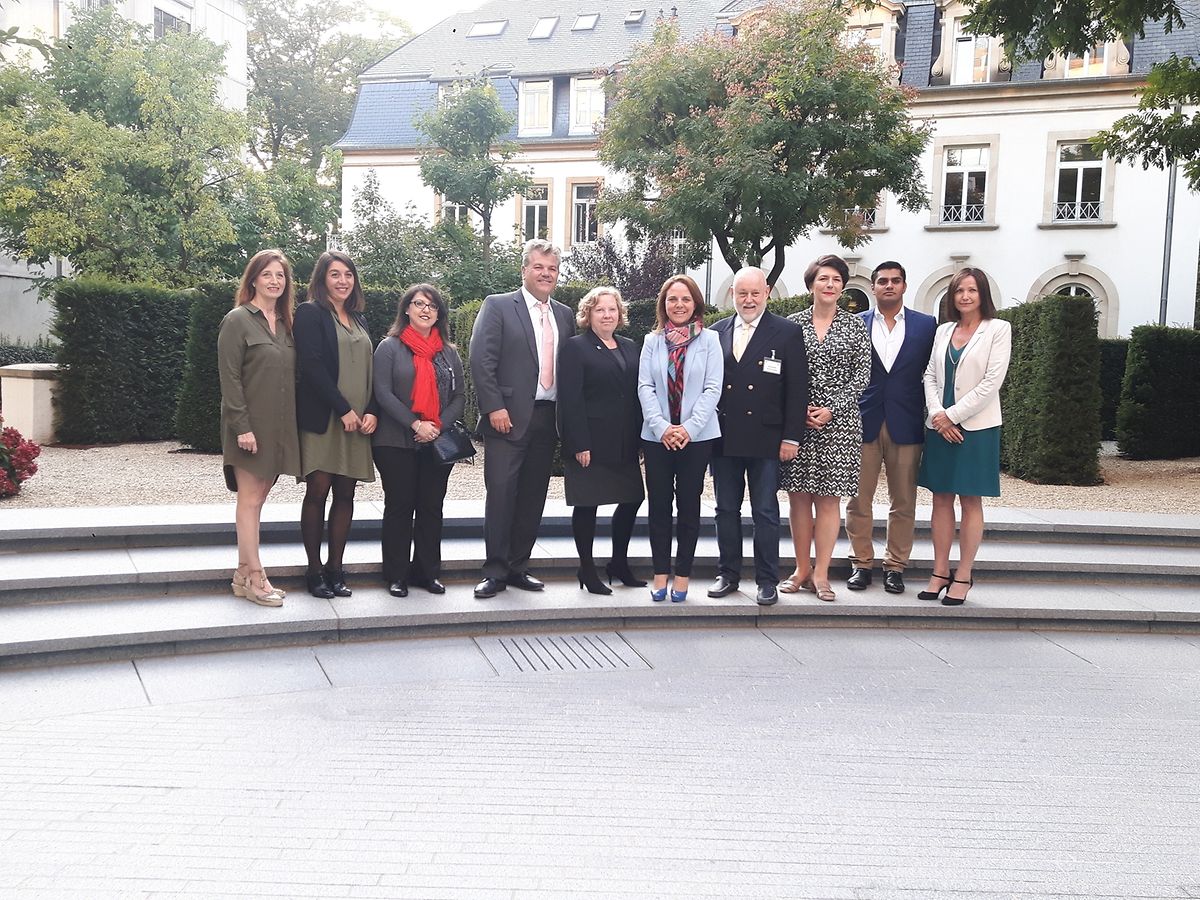 Diversity and its multi-dimensional character were put under the spotlight earlier this week at an event hosted by the American Chamber of Commerce in Luxembourg (Amcham) and The Network.
Senior business leaders, industry experts and the Minister of Family Affairs Integration and the Greater Region Corinne Cahen met for a panel discussion on the role of diversity within the society and the globalised business world.
As the keynote speaker, Minister Corinne Cahen acknowledged the importance of diversity in Luxembourg and stated that authorities play an active role in managing the country's diversity.
"We try to integrate everybody in Luxembourg," she said, further arguing that businesses who "live diversity are very successful".
Diversity Charter Lëtzebuerg
In fact, in Luxembourg, like in many other European countries, companies and public institutions can subscribe to the Diversity Charter Lëtzebuerg, a private-public initiative, launched in 2012, which invites businesses and organisations to commit to promoting equal opportunities and respect for diversity within their workforce and operations.
According to Cahen, the Diversity Charter has 164 signatories, with 75% of members coming from the profit sector, 13% being non-profit organisations and 12% from the public sector.
And the range of companies committing to the six articles stipulated in the charter is very diverse as well. 46% of signatories have less than 50 employees, 27% of them employ between 50 and 250 people, while 27% of its members have more than 250 staff.
Luxembourg as a melting pot
Luxembourg is a highly multilingual and multicultural society, with an increasing number of people moving to the Grand Duchy every year.
According to Luxembourg's statistics office (Statec), as of January 1, 590.667 people were living in the country, out of which 309.170 were Luxembourgish nationals, and 281.497 were of foreign origins. The total number of inhabitants grew in one year by 14.418, marking an increase of 2.5%.
Looking at Luxembourg City, no less than 163 nationalities live in the capital. Out of 114.090 inhabitants (as of 31 December 2016), only 33.302 (29.19%) residents were Luxembourgish, whereas 80.788 (70,81%) were foreigners, mainly coming from EU member states.
Managing diversity
For Catia Fernandes, Coordinator of the Diversity Charter at the Institute for Societal Development (IMS) in Luxembourg, companies don't choose diversity, but "they choose whether to manage it or not".
Panellist John Parkhouse, CEO of PwC Luxembourg acknowledged that managing diversity can be challenging, especially in a large-scale company.
"Clarity of messaging and communication are definitely challenges when managing a diverse team," he said, arguing that "there can be a lot of push-back in how to manage diversity".
For Alberta Brusi, Luxembourg Country Officer at Citibank, diversity should be seen as "a business imperative". She further argued that when managing diversity "you need to be aware and self-aware of what your bias are".
Also taking part in the panel discussion, Kary Bheemaiah, consultant at Uchange and author of "The Blockchain Alternative" book, had a different take on diversity.
He warned that diversity should be approached from an interdisciplinary perspective and that "there is a politically-correct meaning attached to it".
For, Bheemaiah, diversity is also "about the way you look at things" and the different experiences that individuals gather throughout their lives.
Hofstede's cultural dimensions theory
When applied in a business setting, in order for diversity to work and flourish, Amcham's Chairman and CEO Paul Schonenberg insists it has to be institutionalised and that it needs a supportive corporate culture.
"You need to do some mapping from time to time," he said, referring to Dutch social psychologist Hofstede's cultural dimensions theory.
In his theory, Hofstede proposes a framework for cross-cultural communication and looks at how individuals' values and understandings of culture impact their behaviour, using a structure derived from factor analysis.
"What are the individual components within a culture that makes a culture work? By mapping the culture and being able to present it, you are able to better understand the strengths and weaknesses," further said Schonenberg.
The Hofstede methodology is recognised internationally and can be applied to individuals as well as companies, to understand the culture of an organisation.
Practical training available
Based in Luxembourg, the Maison pour le Développement des Compétences Interculturelles (MDCI) offers training on the Hofstede methodology and provides support on how to map cultures and organisations.
MDCI has recently partnered up with Luxembourg's integration office (OLAI) to train their coaches as part of OLAI's welcome and integration contract (Contrat d'Accueil et Intégration - CAI).
Third party nationals who have signed or completed the CAI can participate in a one-day training session, learn about cultural diversity and get access to practical tools to bridge cultural differences.
Several training sessions hosted by Hofstede Centre-certified intercultural experts will take place over the next six months, with the first course scheduled on October 14.
To learn more about MDCI or to sign up, please visit www.mdci.lu.
(Roxana Mironescu, roxana.mironescu@wort.lu, +352 49 93 748)