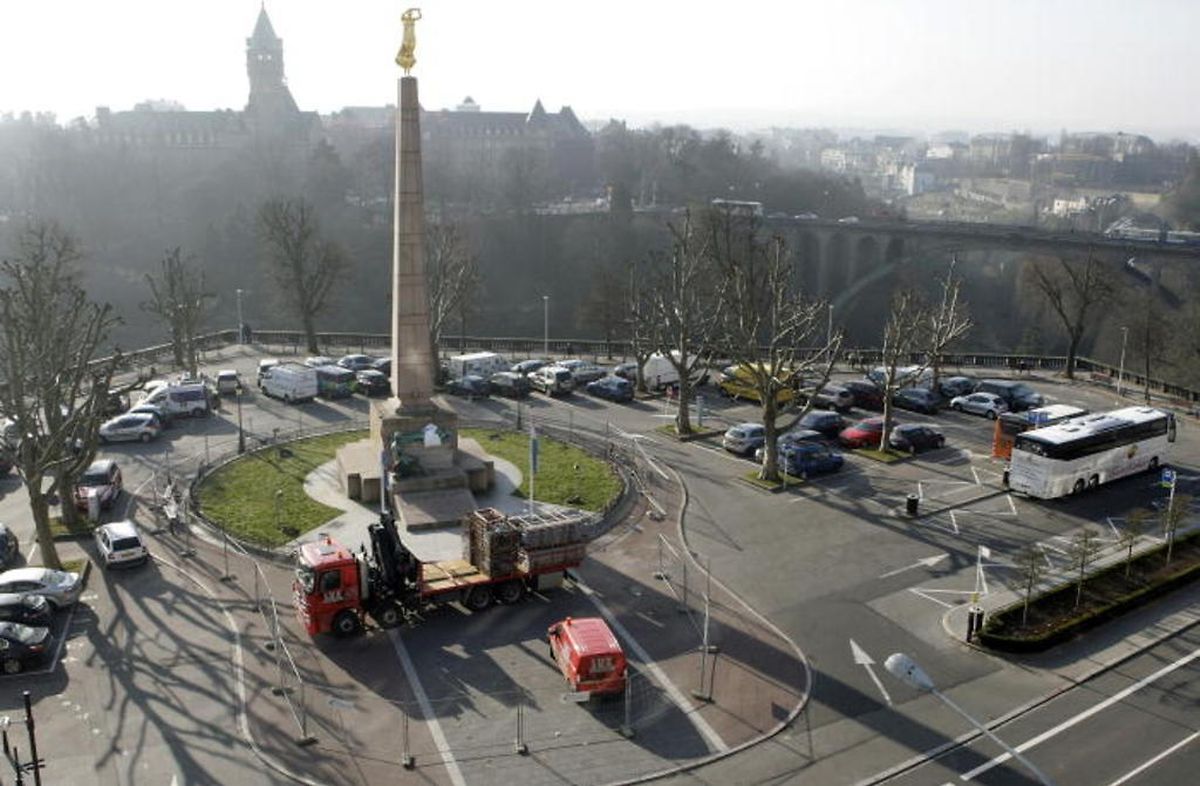 31.01.11 Place de la constitution, gelle Fra,bvd Roosevelt. Foto:Gerry Huberty
(HRW) Sunday night saw the busy area of Place de la Constitution turn into a crime scene as a pedestrian was robbed and threatened.
At around 11pm on Sunday, in the Place de la Constitution, the Gëlle Fra (Golden Woman) is located, a man was held at knifepoint by two men, demanding his wallet.
The wallet was stripped of money and returned to the stunned but unharmed pedestrian before the two men made a quick getaway.
Despite police efforts to conduct a manhunt, the search was unsuccesful.
Pedestrians are advised to be vigilant if walking around at night to help prevent such incidents occuring again.
Don't miss the news – sign up to receive the wort.lu newsletter in English delivered to your inbox six days a week.