Melusina is back
Melusina is back
Since May, the base on which the lilac-coloured Melusina statue stood in the Grund neighbourhood in Luxembourg City has remained empty. Since Friday afternoon a Melusina is sitting on the bank of the Alzette again - but not the one that was damaged.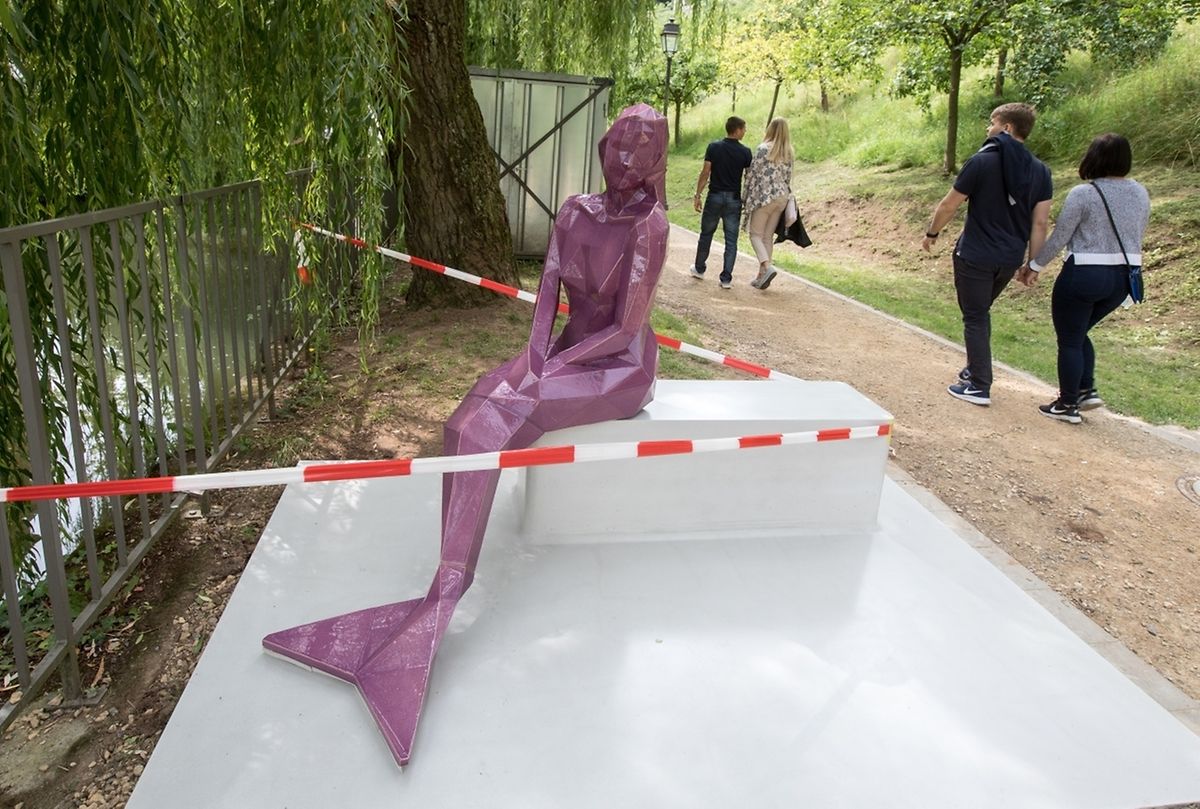 According to the legend, Count Siegfried's wife Melusina disappeared forever after he saw her in the bathtub, discovering her secret that she was half-woman, half-fish.
The lilac-coloured Melusina statue from October 2015 in the district Grund was a reminder of this story.
But since the 8th of May, the place has been empty. The statue had been damaged under unexplained circumstances earlier this year but this time it was not an adieu.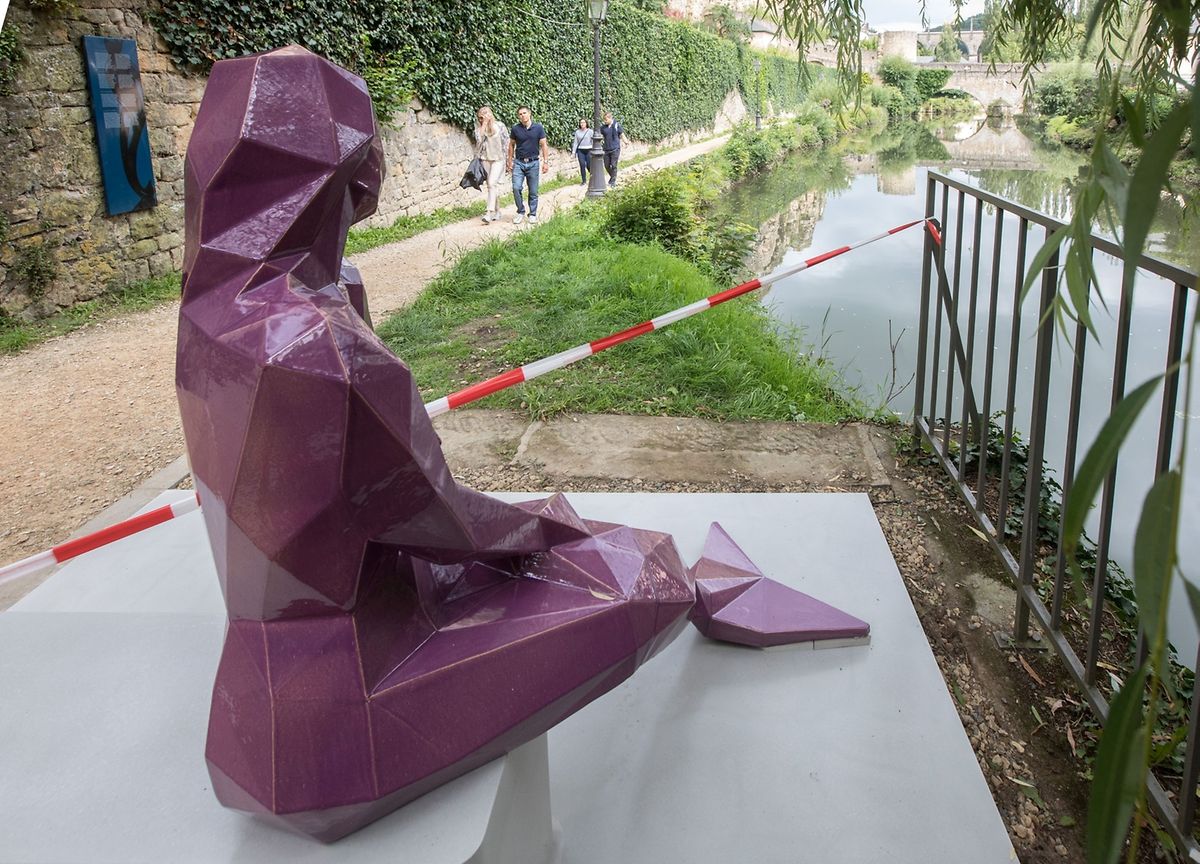 The figure of the Luxembourgish artist Serge Ecker, which was created by 3D printing techniques, had been ordered twice, right from the beginning.
After the base was slightly modified to prevent future damage to the statue, the double of Melusina returned to its place on the banks of the Alzette on Friday afternoon.
(Wort Staff)