Merkel's party easily beats centre-left in state poll
Merkel's party easily beats centre-left in state poll
German Chancellor Angela Merkel's party easily wins regional election on Sunday, dealing early blow to centre-left hopes of ending her more than decade-long reign.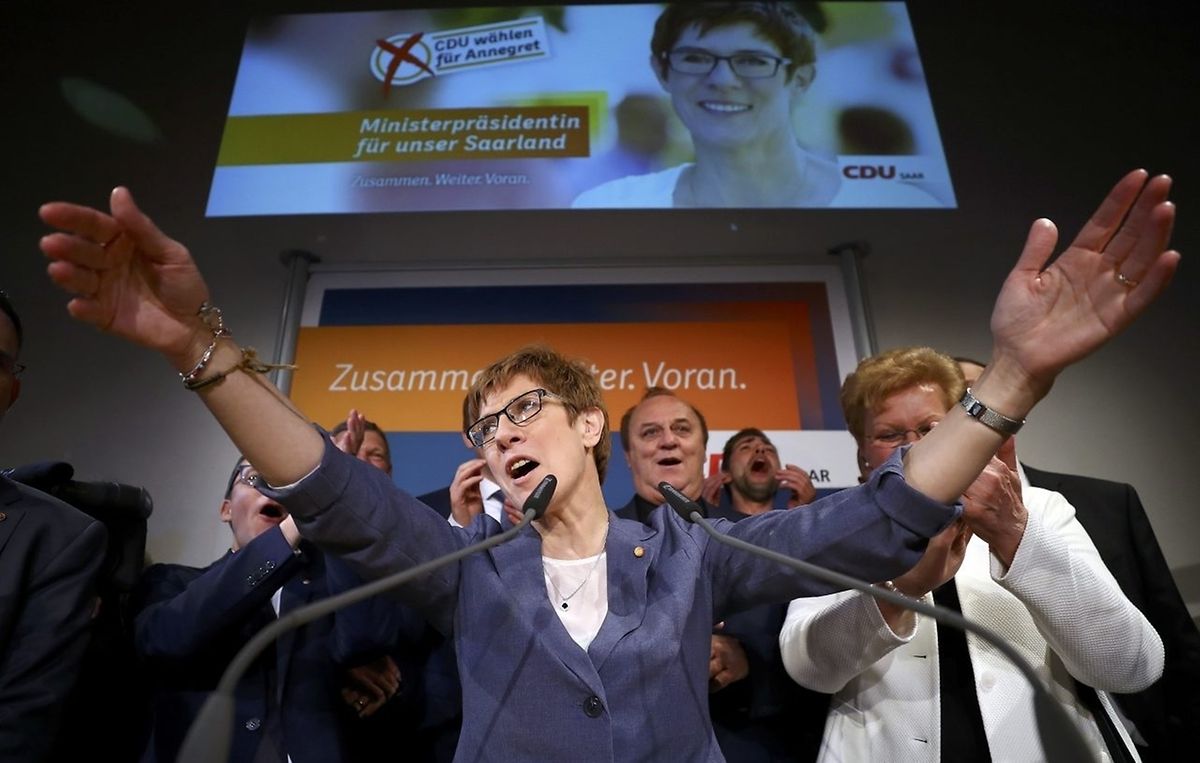 (AFP) German Chancellor Angela Merkel's party easily won a regional election Sunday, dealing an early blow to centre-left hopes of ending her more than decade-long reign.
In the Saarland state vote held six months before a general election, Merkel's Christian Democrats (CDU) won 40% against 30% for the Social Democrats (SPD).
The result spelt a 5-point boost for the CDU over the SPD, which has served as the unhappy junior partner to the conservatives in so-called grand coalitions at both the state and national levels.
The vote in the tiny state on the French border, which has a population of only 1 million, was seen as a bellwether ahead of the September 24 general election in which Merkel, the veteran leader often dubbed "the Queen of Europe", will seek a fourth term.
The SPD have made strong gains in national opinion surveys since Martin Schulz, the folksy and plain-spoken former president of the European Parliament, took over in January.
The "Schulz effect" has seen especially younger voters flock to the more than 150-year-old workers' party, which is now polling neck-and-neck at the national level with Merkel's conservative bloc.
But the new euphoria did not translate into the strong results the SPD had hoped for in Saarland, a former coal mining region, which held the first of three German state polls scheduled in the run-up to the national election.
Schulz conceded it was "not a nice evening" and that "the CDU clearly won" but insisted that "our goal is a change of federal government" this year, calling the campaign until then "a marathon, not a sprint".
'Red-red coalition'
The CDU's popular state premier Annegret Kramp-Karrenbauer, who was cheered by jubilant supporters, admitted she was "floored" by the strong result, about 5 points up from the last election amid strong turnout of around 70%.
Merkel's right-hand man Peter Altmaier, the chancellery chief-of-staff who hails from Saarland, said "it's an outcome that gives us courage".
The result suggested many voters in Saarland were frightened by talk of a "red-red" coalition between the SPD and the far-left Linke party, which scored about 13%.
Merkel, 62, had warned local voters last week that "red-red... experiments should be avoided" and urged them to stick with the CDU's "path of success".
She had also cautioned at a campaign event that a leftist coalition would harm the economy and "wall it in with taxes, bureaucracy and red tape".
A starker warning came from the pro-business Free Democrats who cautioned against turning Saarland into a modern version of the former communist East Germany or "a GDR lite".