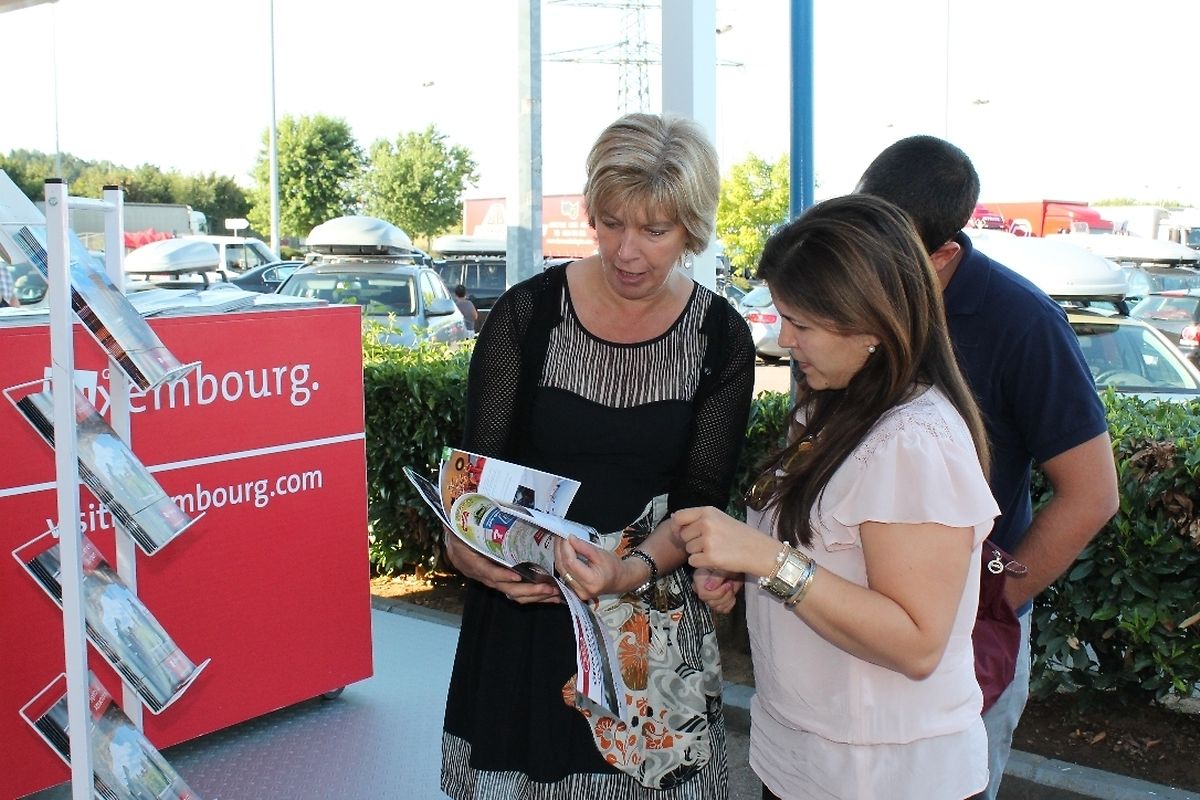 Luxembourg's Tourism Minister visited a motorway service station on Friday to promote tourism in the country.
Françoise Hetto-Gaasch was at the Aire de Berchem manning a stand which had been installed to promote the Grand Duchy's tourist attractions.
By setting up the booth in strategically smart places like the Aire de Berchem, where thousands of holiday seekers stop to refuel every day, the minister hopes to encourage travellers to consider paying Luxembourg a visit on their next holiday.
"We meet a lot of people who stop every year in Luxembourg, but often do not know the country. This is a good opportunity for them to discover that our country is a very attractive tourist destination that has much more to offer than service stations," Hetto-Gaasch said.
Until October, the Ministry of Tourism will also be promoting Luxembourg in major German cities like Düsseldorf and Cologne, at the "Ironman 70.3 Luxembourg" (Oct 6-8) and at the Differdange Strongman Run (Oct 20).