Monarch files for insolvency in biggest UK airline failure
Monarch files for insolvency in biggest UK airline failure
UK leisure carrier Monarch filed for insolvency in Britain's biggest-ever airline collapse, leaving the government to arrange the return of 110,000 tourists and marking the third failure of a major European operator in five months.
(Bloomberg) UK leisure carrier Monarch filed for insolvency in Britain's biggest-ever airline collapse, leaving the government to arrange the return of 110,000 tourists and marking the third failure of a major European operator in five months.
The airline and Monarch Travel Group have been placed under administration, leading to the suspension of the Luton, England-based company's operating license, according to a statement Monday. Future flights and holidays have been cancelled and won't be rescheduled, affecting a further 300,000 people.
The collapse of Monarch, which served more than 40 destinations from five UK bases, follows insolvency filings at Alitalia SpA and Air Berlin Plc as a glut in capacity prompted by the low oil price compels carriers to slash fares in a battle for market share. At the same time, the low-cost operator has seen margins squeezed by higher fuel costs, which are priced in dollars, following the pound's decline in the wake of last year's Brexit vote.
Monarch Chief Executive Officer Andrew Swaffield said the carrier had fallen victim to "outside influences," especially a flood of seating into its core west Mediterranean markets after a spate of terrorist attacks prompted holiday companies to reduce their exposure to Egypt, Tunisia and Turkey. Attempts to sell the short-haul business prior to the insolvency filing failed, he added.
The crisis at Monarch, which employs 2,100 people and ranks as Britain's fifth-biggest airline by passenger numbers, excluding tour operators, follows on the heels of 20,000 flight cancellations at low-cost rival Ryanair Holdings Plc amid pilot scheduling issues. The move has disrupted travel for around 700,000 customers.
Greybull takeover
Monarch, which was founded in 1968, has come close to collapse before, with the airline rescued by a 165 million-pound (€186 million) capital injection from Greybull Capital LLP last December, just hours before it faced grounding by the U.K. Civil Aviation Authority due to a lack of funds.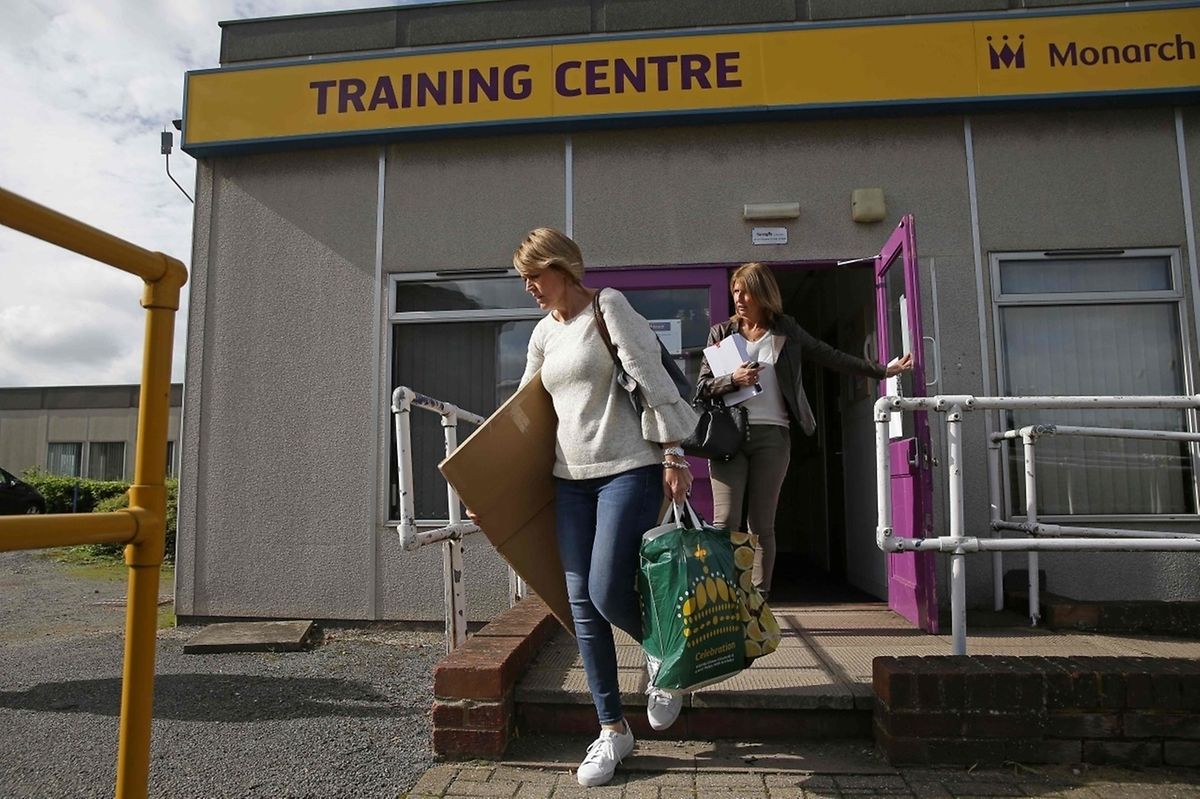 Greybull had bought 90% of Monarch in 2014 via a 125 million-pound recapitalization that funded the final elements of a transformation from charter specialist to discount carrier. The private-equity firm said in a statement Monday it was "very sorry" that the three-year turnaround bid failed.
The insolvency opens up opportunities for rival operators to expand into former Monarch routes or snap up the carrier's assets. Cantor Fitzgerald Research analyst Rob Byde said in a note that the failure is "another step in the consolidation of the European short-haul market" and that it views EasyJet Plc, Britain's biggest discount carrier and also based at Luton, as a likely bidder, though a wholesale takeover is unlikely. EasyJet declined to comment.
British Airways owner International Consolidated Airlines Group SA has expressed interest in Monarch's takeoff and landing slots, fleet and crew, Sky News reported over the weekend, without saying how it got the information. IAG has a growing discount arm of its own in Barcelona-based Vueling.
Share Gains
EasyJet advanced as much as 5.3% following news of the insolvency filing, while IAG traded 2.4§ higher. Gains were paced by Dart Group Plc, owner of Monarch rival Jet2.com, which surged 8.3%, while UK regional carrier Flybe Group Plc jumped 4.1% and Ryanair was up 3.6%.
Swaffield said a study by consultants had shown Monarch would continue to struggle in the European market, prompting plans to "pivot" into long-haul flights in spring next year. That strategy came unstuck when buyers for the existing operation weren't forthcoming.
KPMG administrator Blair Nimmo said on BBC Radio 5 Live that "the prospect of selling the business as a whole has pretty much gone." The group's aircraft-maintenance arm, Monarch Aircraft Engineering Ltd. isn't in administration and continues to operate normally.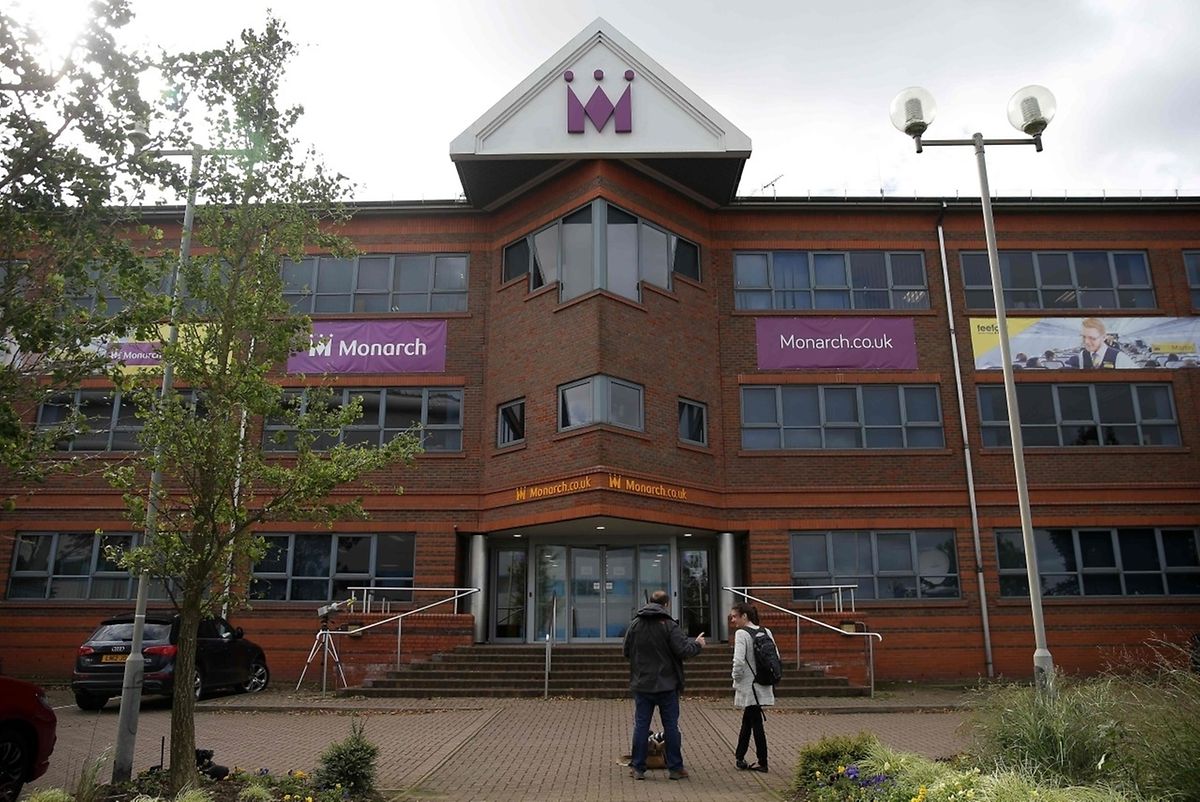 Monarch joins Air Berlin and Alitalia in presenting healthier carriers with scope for opportunistic acquisitions. EasyJet has been chosen as preferred bidder to buy parts of the German company, along with Deutsche Lufthansa AG, it was revealed last month, with talks set to continue until October 12.
In Italy, Alitalia's administrators have set a date of Oct. 16 for binding offers following a bankruptcy filing on May 2. Ryanair said last week that it had withdrawn from the bidding in order to focus on dealing with the fallout from its pilot shortage.
Under established plans for an airline collapse, the U.K. government has responded to the Monarch insolvency by asking the CAA to establish a temporary carrier with around 30 charter aircraft in order to bring people back from vacation when their holiday is over. Among that fleet will be planes from Qatar Airways, a Department for Transport spokesman said.
While Transport Secretary Chris Grayling said the situation was "hugely distressing" for people on vacation, disruption should be minimal according to the CAA, which advised: "There is no need to cut short your stay." The DfT said it will look into measures to prevent a similar situation occurring, including possible legislation.