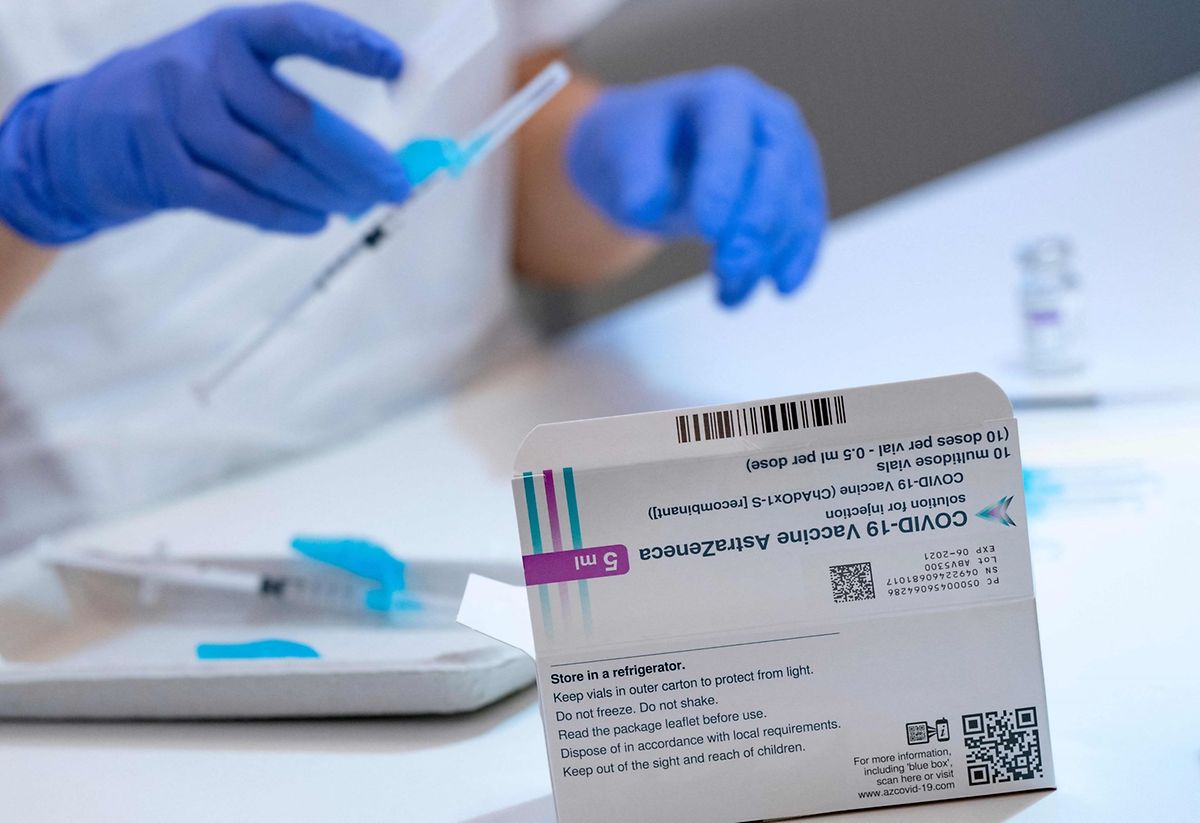 The higher capacity is partly due to deliveries of the AstraZeneca vaccine Photo: AFP
Luxembourg expects to vaccinate more than 70,000 people by the end of March - equivalent to more than 11% of residents - as AstraZeneca supplied more of its medicine, the government said on Thursday.
The number provides hope that one of Europe's slowest inoculation campaigns could speed up and forms a marked improvement over earlier estimates, when the government first said it expected to be able to inject only 36,000 people by that time, and then 42,000 people.
Luxembourg will be able to fully vaccinate 71,335 people by the end of the first quarter with the vaccines it is currently expected to receive, Monique Putz, a spokeswoman for the health ministry said. These people will then have received the required double dose of the vaccine.
The number translates to just over 11% of Luxembourg 630,000 residents, but the country is also vaccinating foreign cross-border workers that make up a significant part of healthcare staff in hospitals.
Luxembourg will start vaccinating all people above the age of 75 and people with vulnerable health in a second phase of its vaccination campaign, opening three more vaccination centres across the country.
The country is using the three vaccines the EU has authorised, from Pfizer/BioNTech, Moderna and AstraZeneca, which it acquired via the EU's joint procurement programme according to the size of its population, which is 0.14% of the EU as a whole.
By the end of March, 39,585 people could be fully vaccinated with the Pfizer/BioNTech, 3,000 with the Moderna jab, and 28,750 with AstraZeneca, according to the latest figures.
On Wednesday, Luxembourg announced that it had increased the gap between two AstraZeneca doses to ten weeks, as a single doses offers significant protection for up to three months, which enables health care workers to give more people a first shot in a shorter period of time.
Luxembourg's vaccination campaign started in late December last year, and was marked by a slow start because of uncertainties around deliveries but also because few people showed up to receive the shot at first.
The European Medicine's Agency is currently reviewing a single-dose vaccine by Johnson&Johnson, with a decision expected in March, which would further accelerate Luxembourg's vaccination campaign.
---
The Luxembourg Times has a new LinkedIn page, follow us here! Get the Luxembourg Times delivered to your inbox twice a day. Sign up for your free newsletters here.