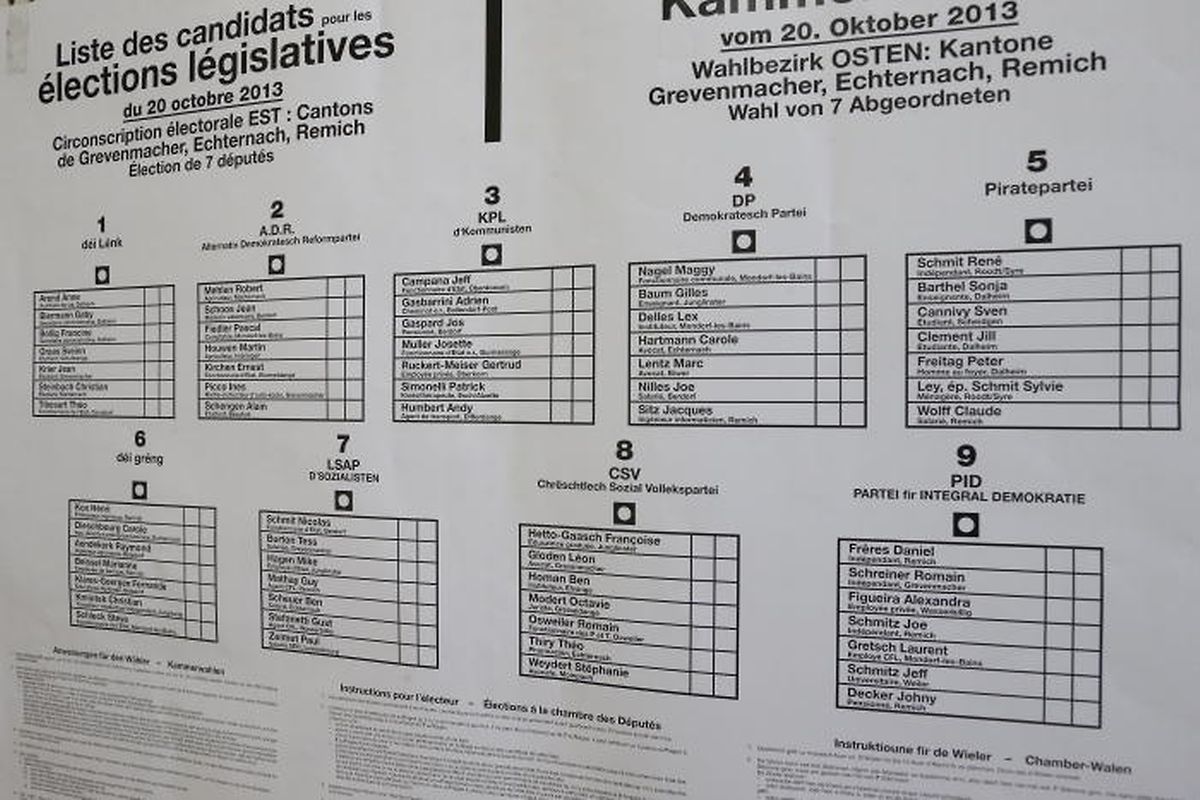 (CS) More than half of Luxembourg's polling stations have submitted their results, with the CSV still in the lead, despite recording significant losses.
Currently, the CSV holds 32.7 percent of the vote, down just over 5 percent compared to the 2009 election result.
The LSAP has so far remained stable at 20.57 percent, with a loss of just 0.99 percent, less than the 1.73 percent loss of "déi Gréng", who currently stand at 9.98 percent.
The biggest winner so far is actually the Pirate Party. While they have not yet gained a seat in parliament, they secured 3.14 percent of the vote. The DP meanwhile saw support increase by 3.07 percent to just over 18 percent.
The ADR has lost 1.22 percent to reach 6.91 percent of the vote. "Déi Lénk", the KPL and the PID also saw small gains in votes.
The next definitive results are expected from the north, where only three communes have to post their results.
In the centre and the south only around a third of ballots have so far been counted.