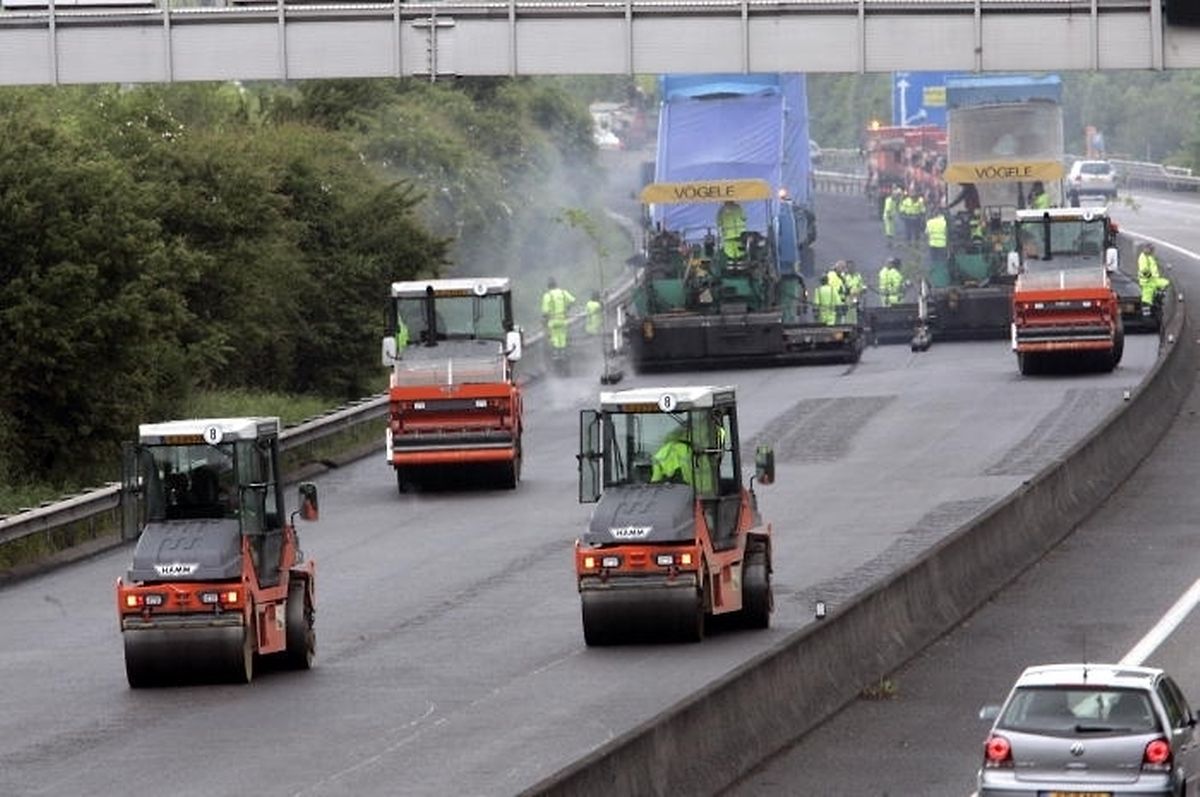 Traffic congestion at several sections of Luxembourg's motorways is expected this weekend due to roadworks.
The Croix de Bettembourg where the A3 and A13 meet, the Howald tunnel and a section of the A1 between Potaschberg and Munsbach will all be affected by roadworks.
Howald tunnel
The Howald tunnel in the direction of Trier will be closed from 8pm on Friday evening until 2pm on Saturday. Traffic will be redirected via the opposite side of the tunnel in single file. This means that traffic coming from the opposite direction will also be reduced to one lane through the tunnel. The partial closure of the tunnel will allow maintenance work on electrical equipment.
New surfaces for A3 and A13
The roadway will be resurfaced at the Croix de Bettembourg junction between the A3 and A13 motorways.
On the A13 resurfacing will take place from Friday at 6pm until Sunday at 4pm. This will affect the access roads to Luxembourg and Metz coming from Schengen (A13) in direction of Dudelange (A3). A diversion will be in place at junction number 8 – Dudelange/Burange, which will initially take motorists to the A13 in the Schengen direction but then to the A3. Coming from Pétange access from the A13 to the A3 remains open.
At the same time, two further access roads will be closed for resurfacing: access from the A3 coming from Dudelange towards Luxembourg City, and the exit from A13 coming from Metz in direction of Pétange. A diversion will be in place via the A13 in the Schengen direction to the Hellange roundabout and back onto the A13 in the direction of Pétange.
A1 Trier motorway
The Trier A1 motorway is closed from Friday 7pm until Monday 6am towards Luxembourg between the Potaschberg and Munsbach exits due to road resurfacing work. Exits 13 (Potaschberg) and 12 (Flaxweiler) will be closed in the Luxembourg direction. A diversion will be in place via the N1 from Potaschberg, Roodt/Syr and Niederanven before joining the motorway at Munsbach. In the other direction in the same area, the A1 motorway remains clear.