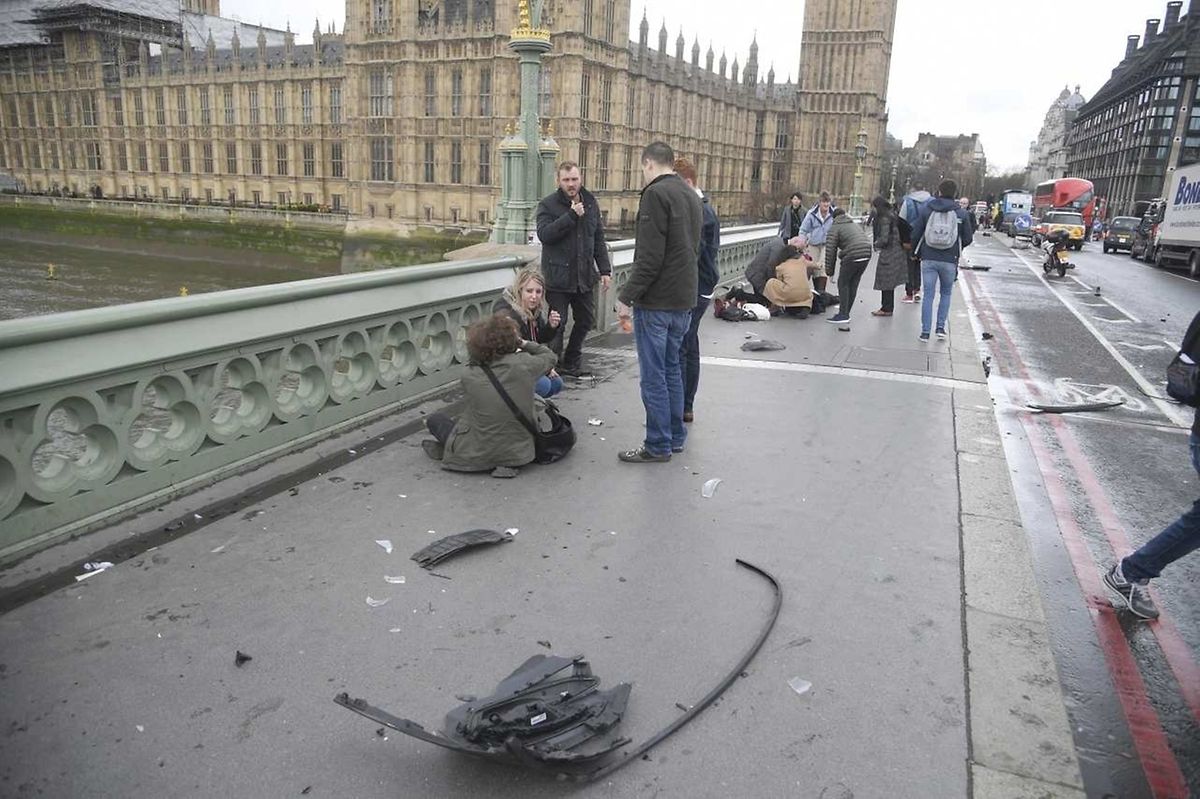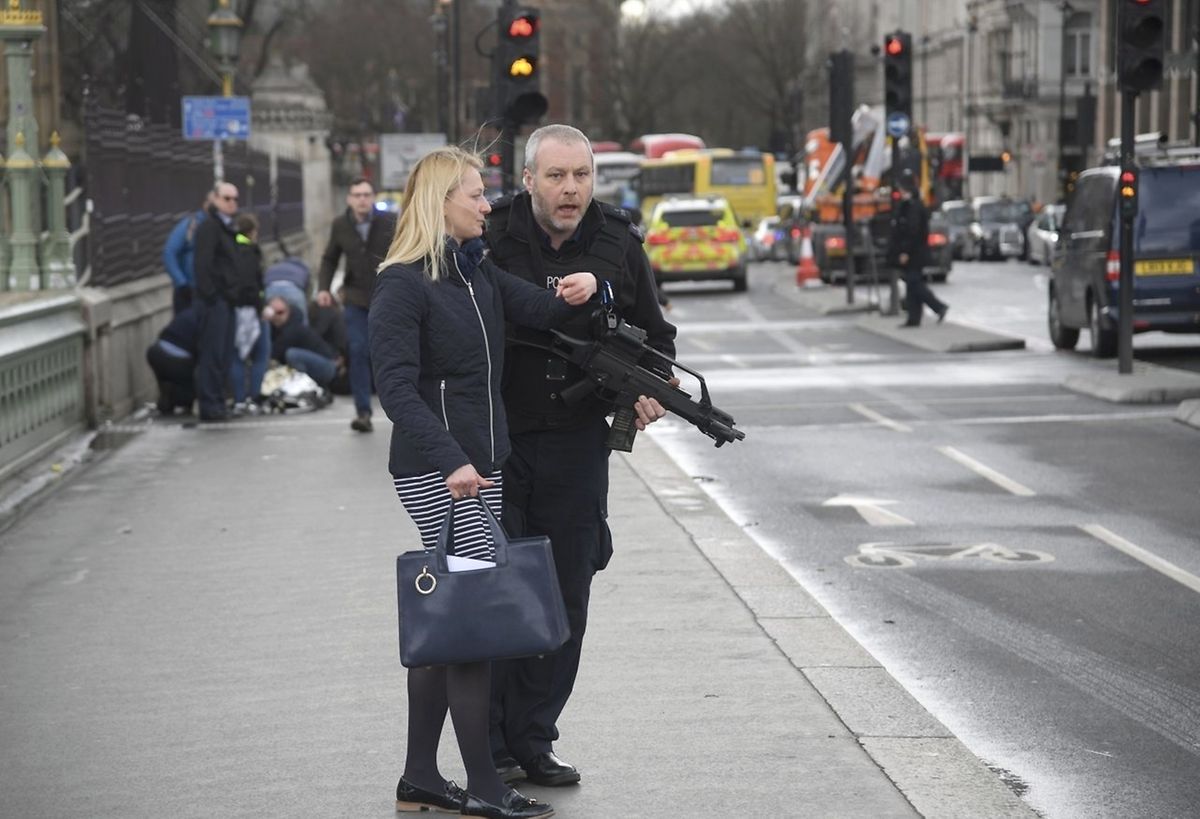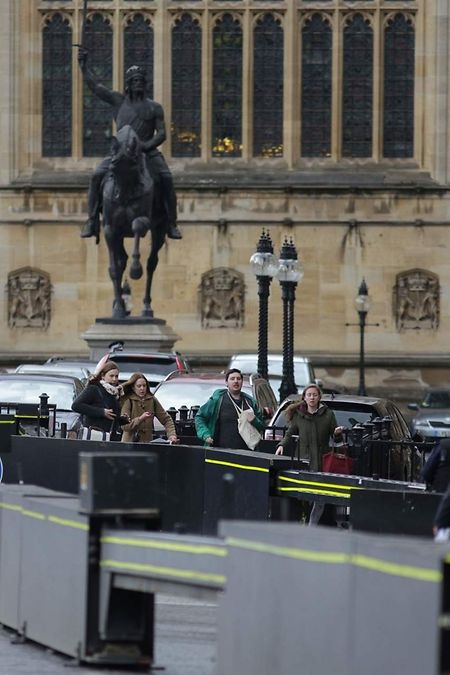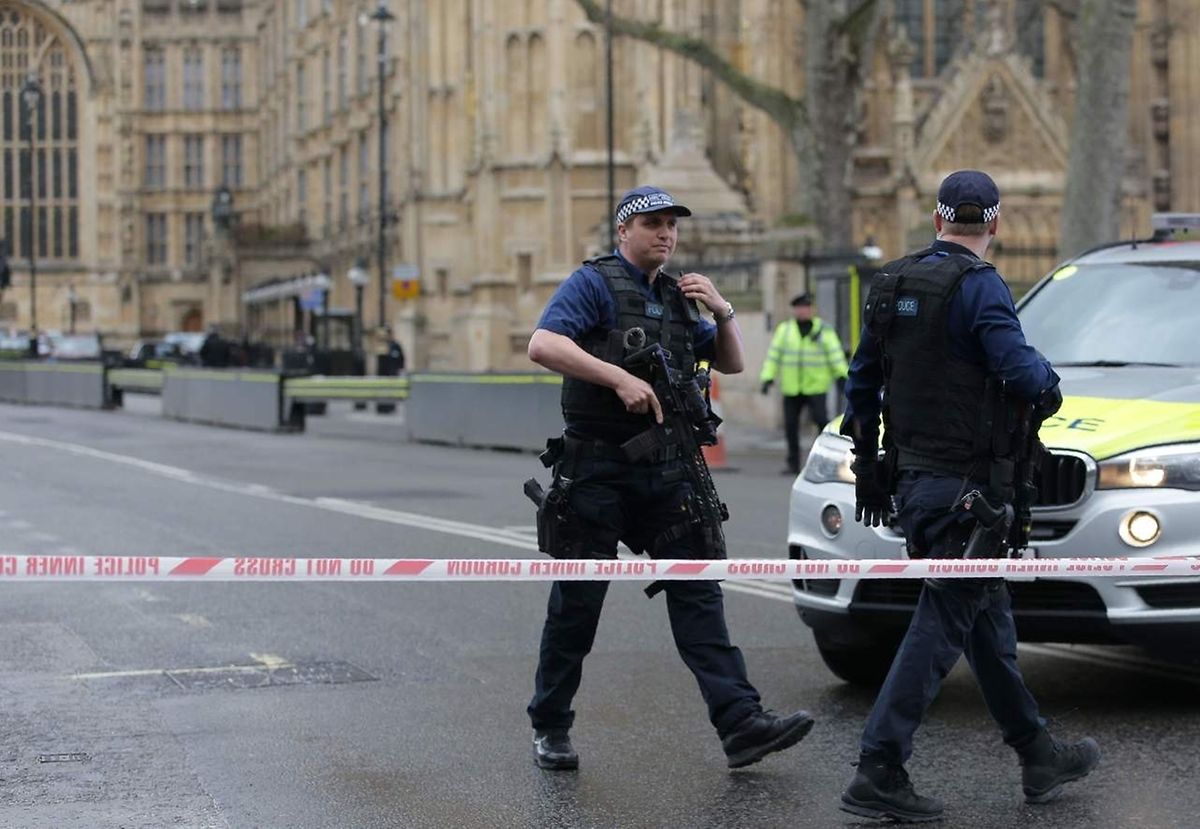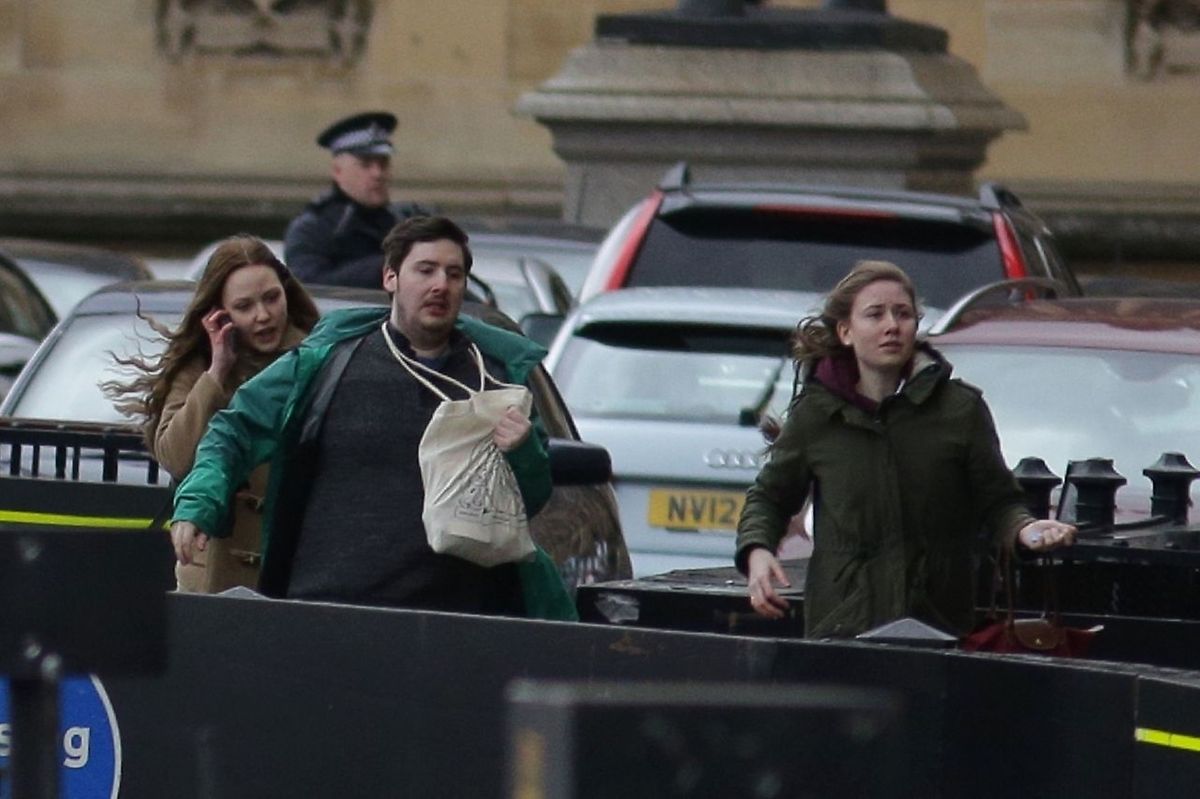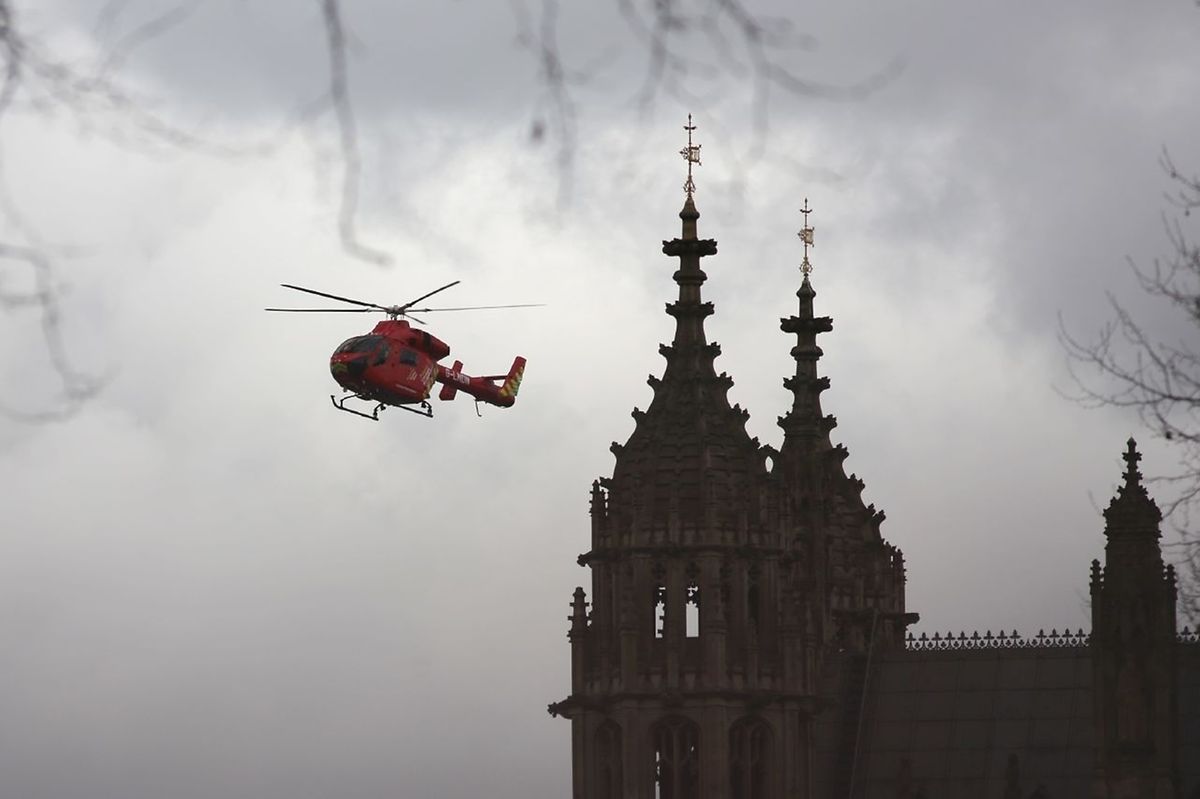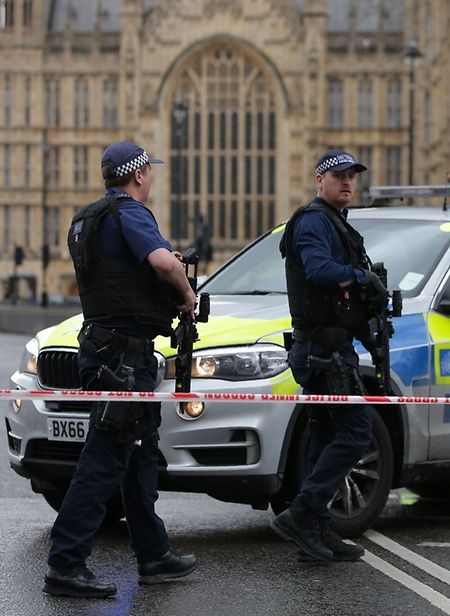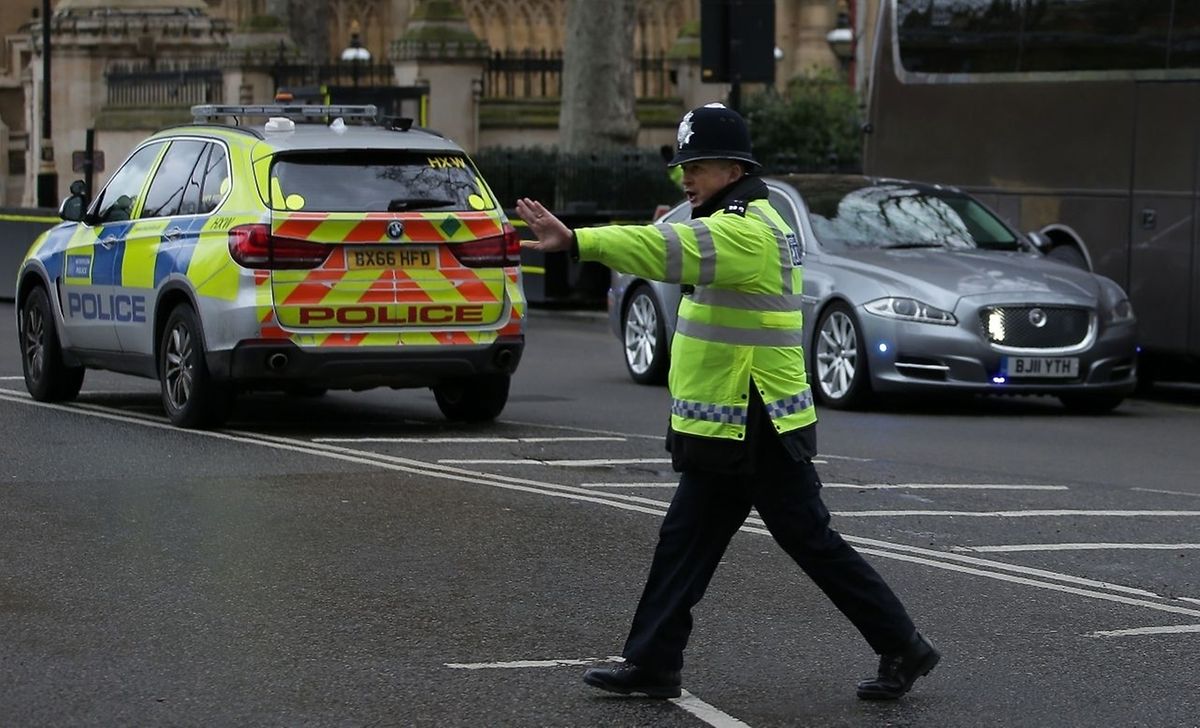 (AFP) Four people have died, and at least 20 have suffered "catastrophic" injuries following an attack outside the Houses of Parliament in London.
Scotland yard confirmed at a press conference that the four casualties include one police officer and the assailant himself.
British police shot a suspected attacker outside the Houses of Parliament after an officer was stabbed in what was described as a "terrorist" incident.
According to witness reports, a car also ploughed into several bystanders on the nearby Westminster Bridge before crashing into railings outside parliament.
The building in the heart of the British capital was immediately sealed off, and MPs and staff were ordered to remain inside.
"We are treating this as a terrorist incident until we know otherwise," police said in a statement.
Eyewitnesses told British media the attacker mowed down pedestrians on Westminster Bridge before crashing his car into railings outside the Houses of Parliament, running out with a knife and stabbing a police officer.
He was then shot.
David Lidington, leader of parliament's lower House of Commons, who is responsible for arranging government business, told MPs: "It seems a police officer has been stabbed, that the alleged assailant was shot by armed police."
On Twitter, police said: "We were called at approx 2:40 pm to reports of an incident at Westminster Bridge. Being treated as a firearms incident -- police on the scene."
A staff member in parliament who did not want to be named said: "I definitely heard shots. I saw someone in dark clothing go down."
One eyewitness said she heard three shots fired.
Downing Street said Prime Minister Theresa May was safe. May was due to meet Luxembourg Prime Minister Xavier Bettel on Wednesday, but the meeting has now been cancelled.
The Scottish independence debate has also been suspended following the incident.
Luxembourg's Prime Minister Xavier Bettel, who was due to meet with British Prime Minister Theresa May, expressed his condolences on Twitter. The meeting of the two Prime Ministers was cancelled.