Mums know best - a business in baby products
Mums know best - a business in baby products
An enterprising young mum living in Luxembourg has launched an innovative and colourful range of baby products, aimed at easing life for fellow mums.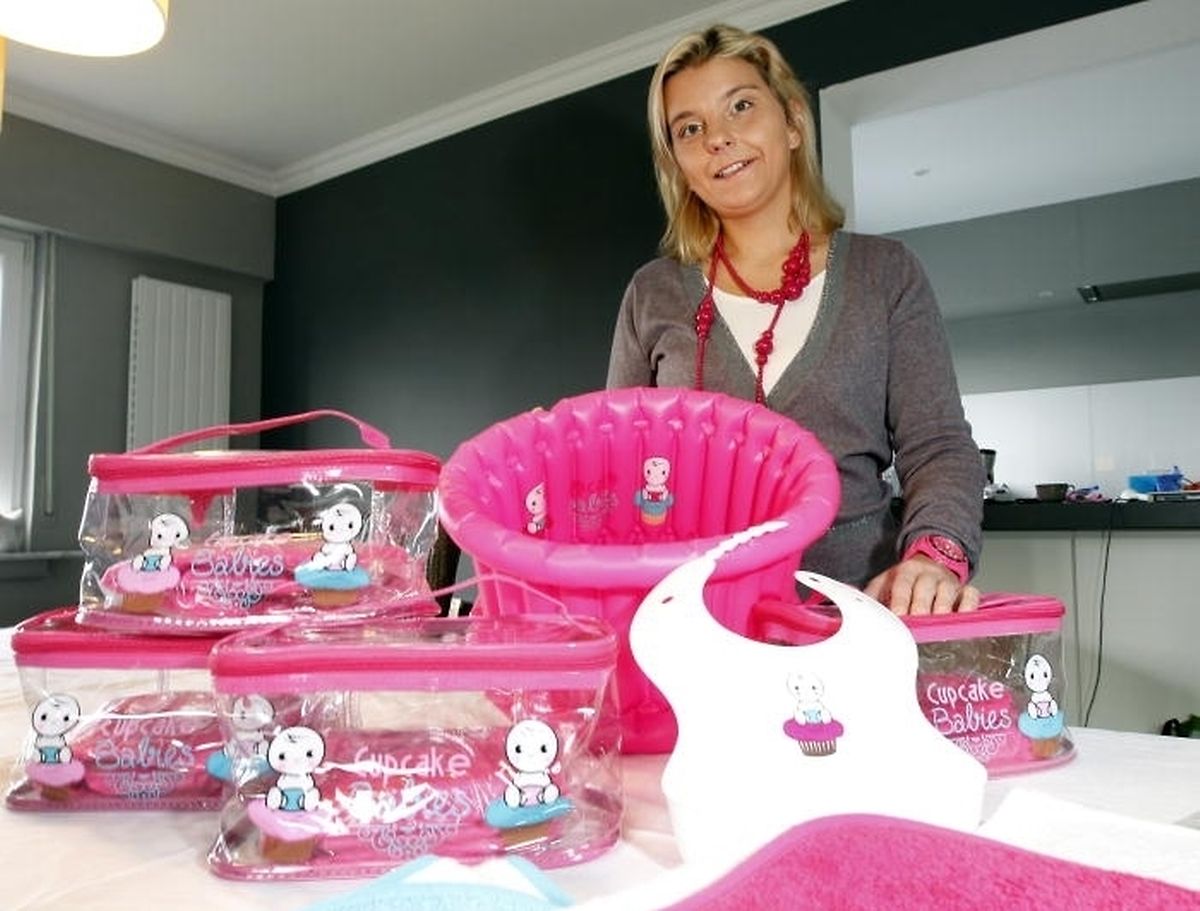 When 32-year-old Alexandra Kerckhof experienced back ache and anxiety bathing her child in the bath, she took action and designed a new, inflatable baby bath that can be used in a sink.
Some seven months later, she now has her own range of baby products under the brand Cupcake Babies.
"Giving a bath to a baby is supposed to be a pleasure for the care-giver and for the baby. But when you're bending over a bath, it's not easy," said the Belgian national who moved to Luxembourg in 2003, adding: "You have to adopt an acrobatic position and you have a hard time enjoying it because you're worried that the baby will slip. I wasn't the only one facing these problems. I said there has to be a solution or way of bathing the baby and being comfortable as well."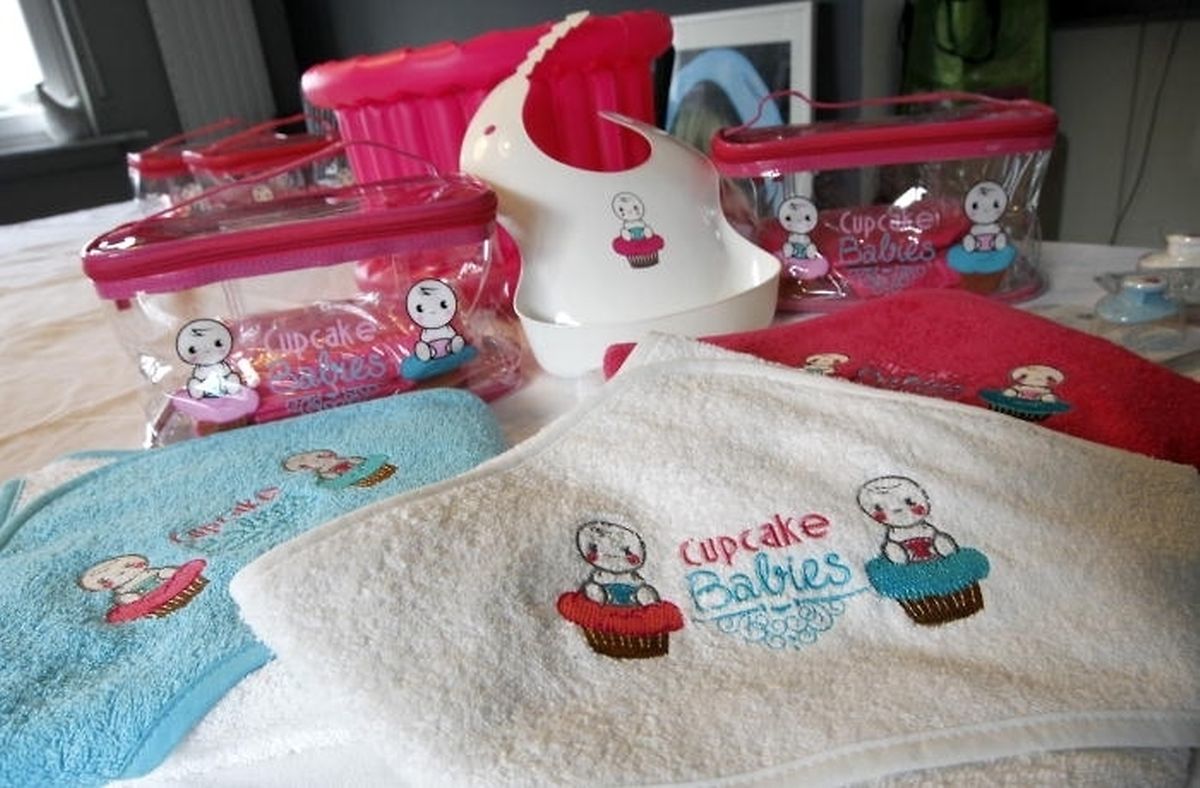 The prototype for an inflatable baby bath, which can be placed in a sink, was born and tested on fellow mums in Luxembourg. After making a few amendments, Alexandra patented the product and began manufacturing it.
"The bath was really the first idea and that's how the name came about. I thought 'let's do cup cake babies and have a nice brand with colourful and easy-to-use products'," explained the mother-of-two.
She has since launched three new collections, including hooded baby towels, baby bibs and dummies and more new products are in the pipeline for 2013.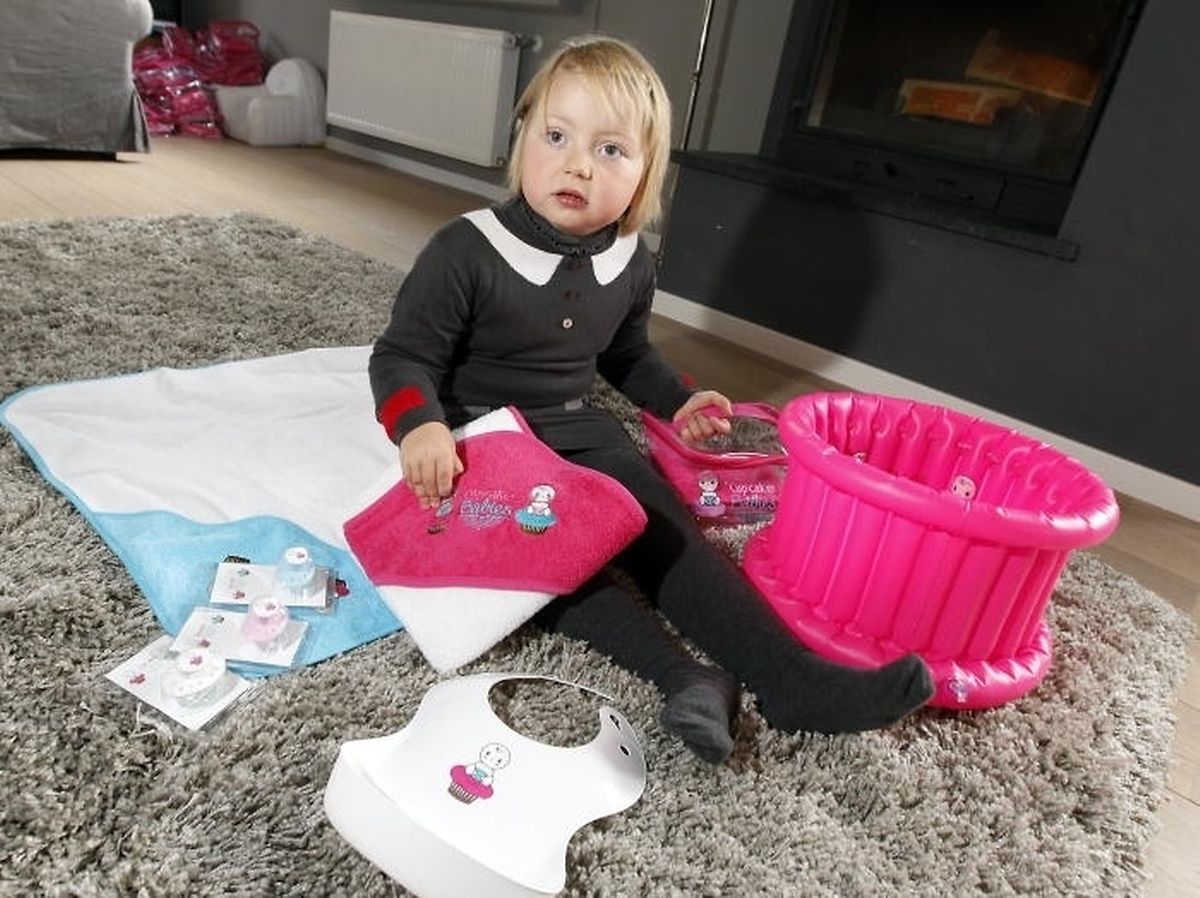 Alexandra, who quit her job in the financial sector when she had her second child, is no stranger to creating products to help other mums. She is the author of two free books; Quoi de 9? about pregnancy and Parenting in Luxembourg, available in French and English.
However, she found the process of starting her own business somewhat challenging. "It's really hard to get something started wherever you are in Europe, not only Luxembourg. Plus I'm working in a field which Luxembourg isn't very familiar with," she said, adding: "But, my husband says if it was easy anybody would do it."
While Alexandra is the sole owner of the Cupcake Babies brand, she acknowledges the support of all the mums who tested the products as well as her own children, who inspired them. She said: "Everything I do is because of my kids. I've really changed my orientation. They were the start of it and I really want to have them integrated."
The Cupcake Babies collections are available in specialised baby shops or via the website www.cupcakebabies.eu