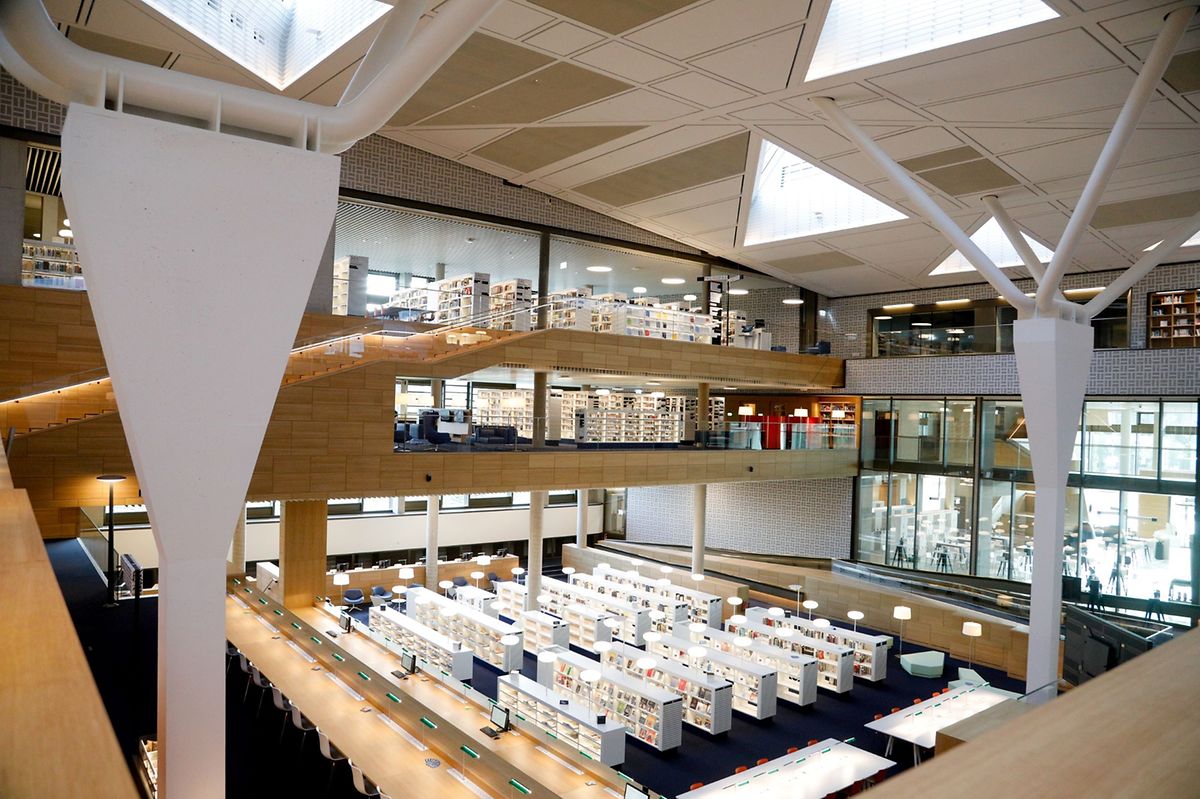 After a decade of preparations, five years of construction and four months of moving more than 1.8 million books and documents, Luxembourg's new national library will finally open its doors on Tuesday.
The €111 million red building which spans just over 35,000 square metres stands along Kirchberg's avenue J. F. Kennedy, next to the tram station of the same name – Bibliothéik.
The airy main room has a strikingly high ceiling with working stations and rows of books under dimmed spot lights. The upper floors are split into a media library, audio rooms, music room and children's area.
"The aim was to make knowledge and culture more attractive by having a building that entices people in and makes people want to stay there," director Monique Kieffer said.
The entire library is visible from the entrance and one of the most noticeable spaces is the red room on the first floor – the only area which is not decorated in white or wood.
This room is home to some of the library's oldest and most rare collections, including manuscrits, maps and stamps.
The library has put a particular focus on its collection of books, DVDs and audio material in 90 different languages, from Luxembourgish to Scandinavian, Afro-Asiatic, East Asian, Slavic and Celtic languages to Latin, Hebrew, Sanskrit and modern Indian.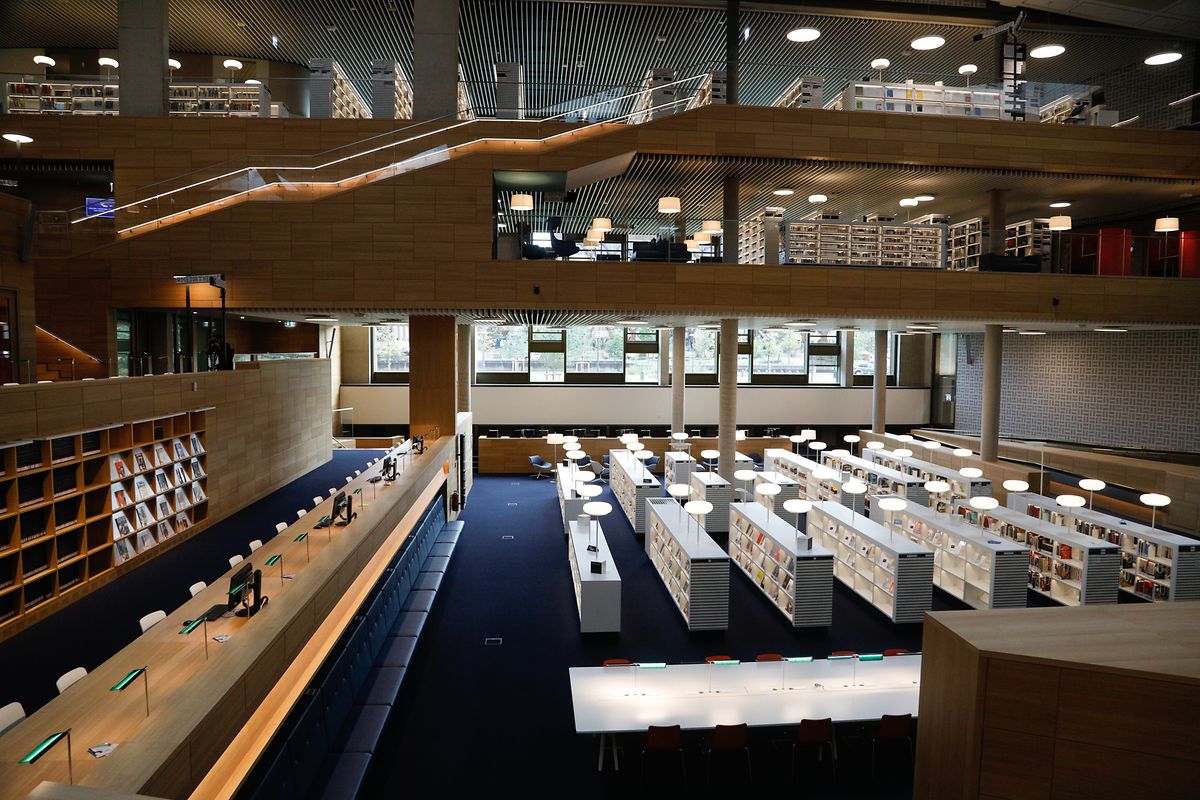 Picture Gallery
Please scroll down,
to see more pictures.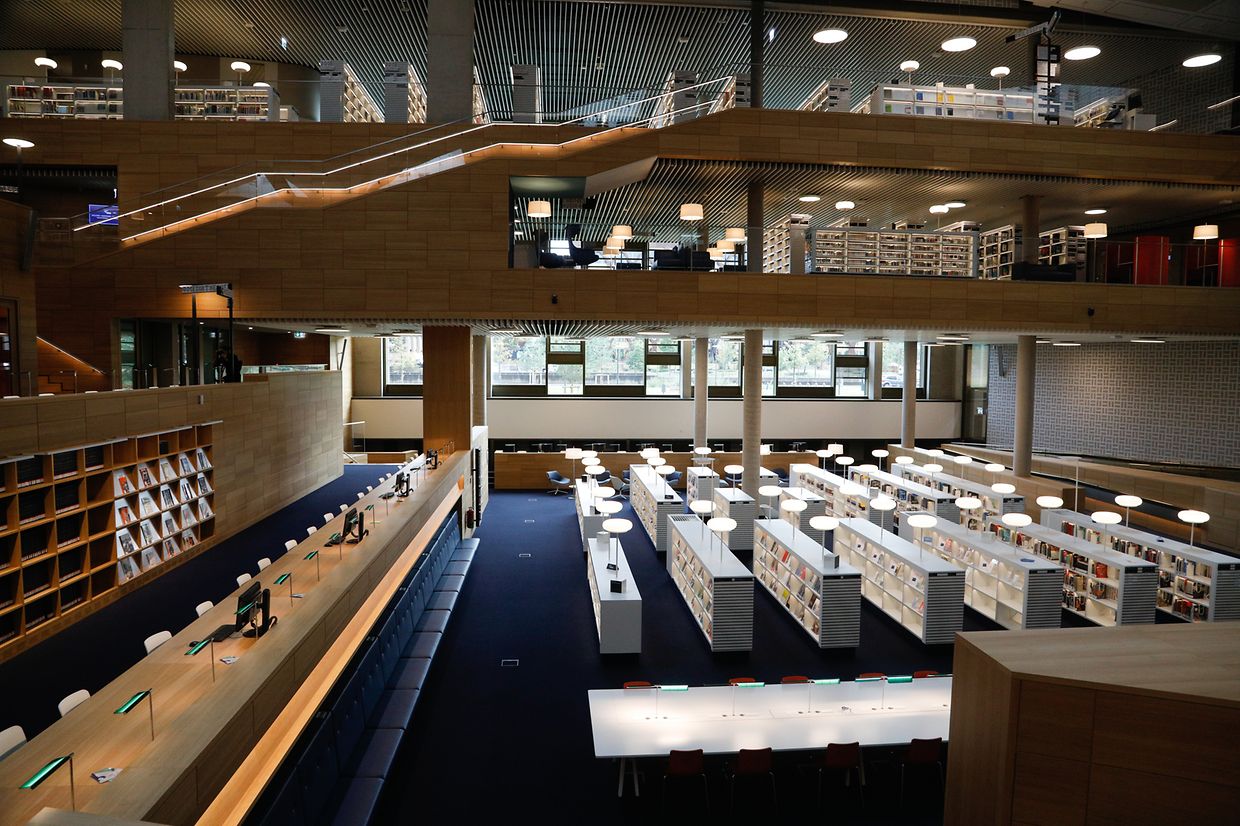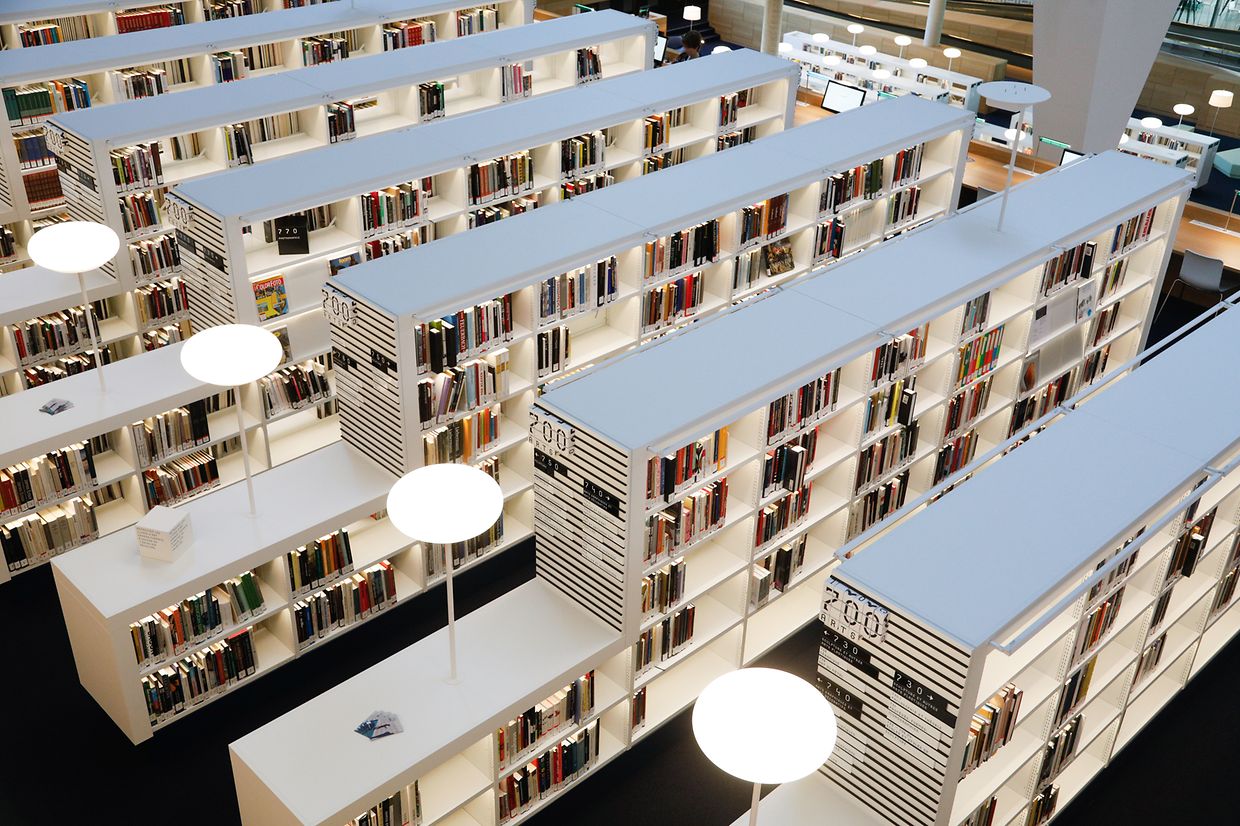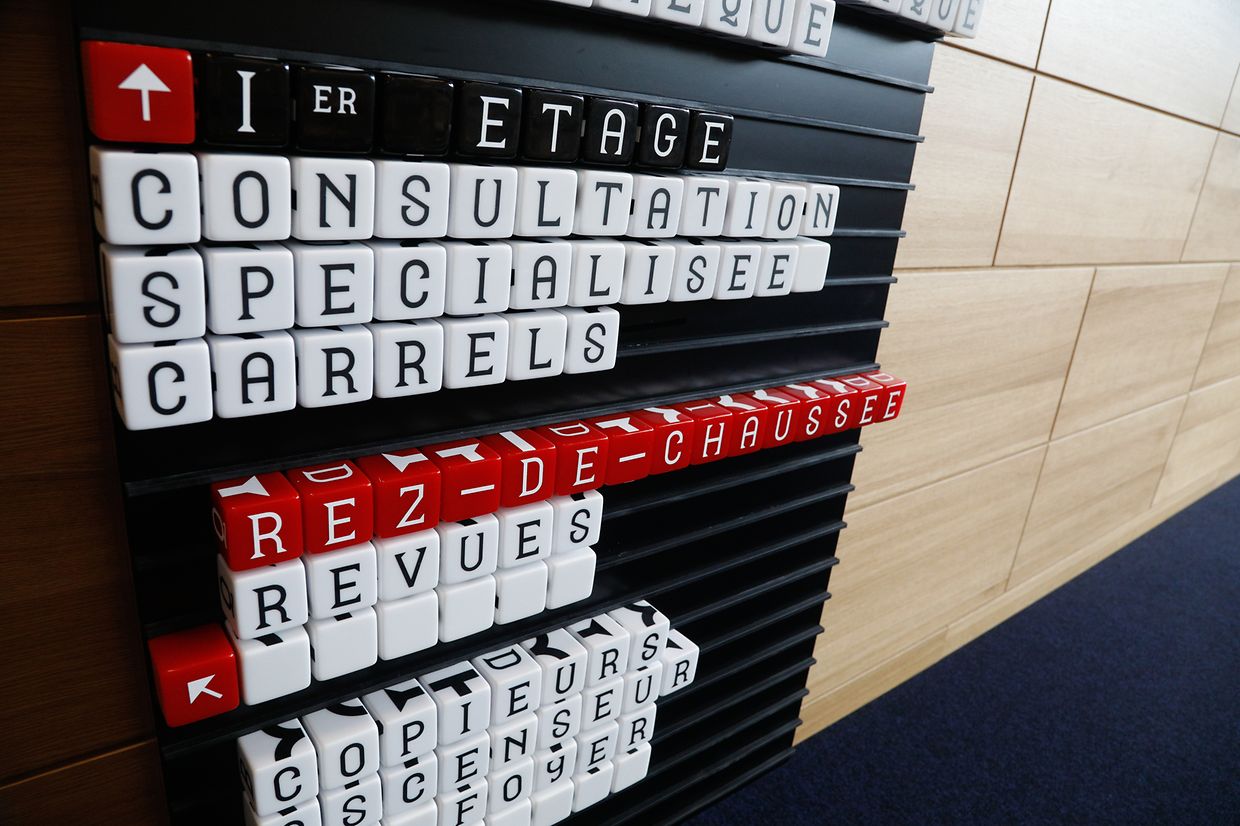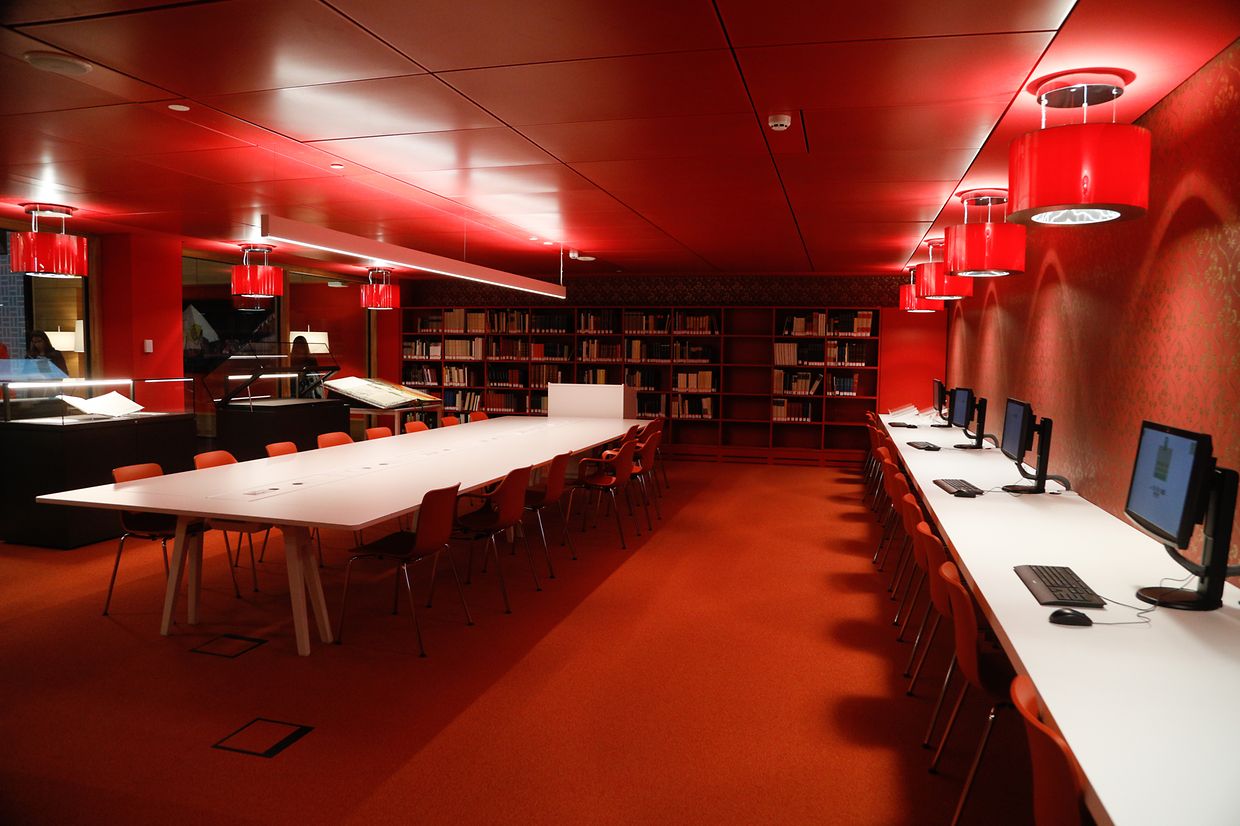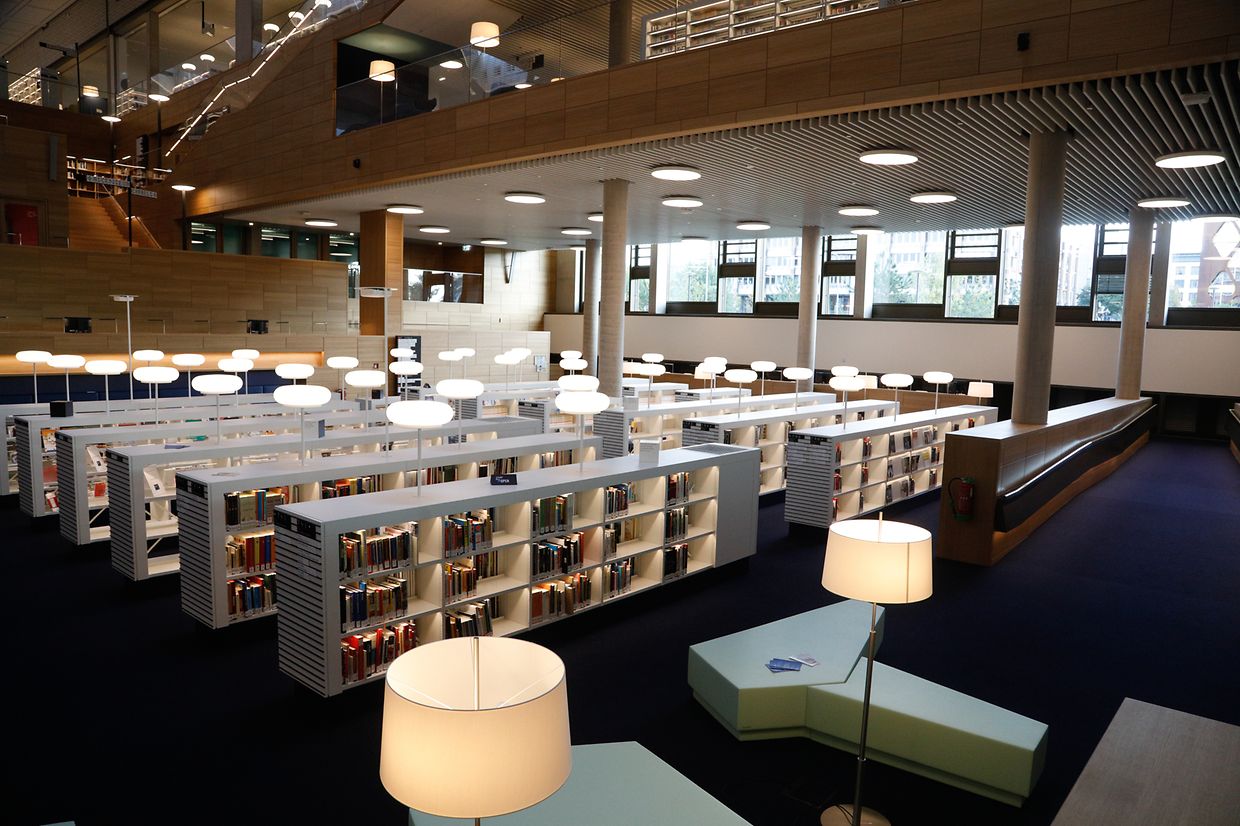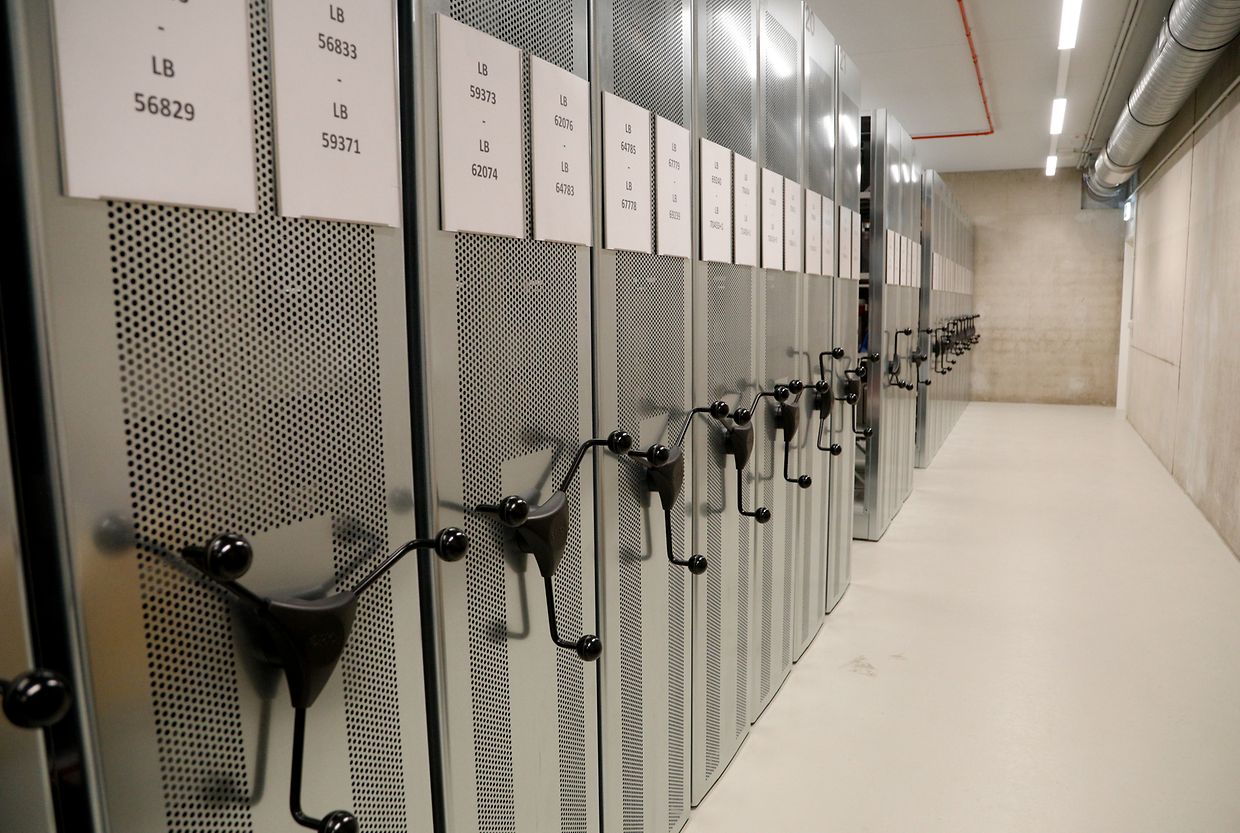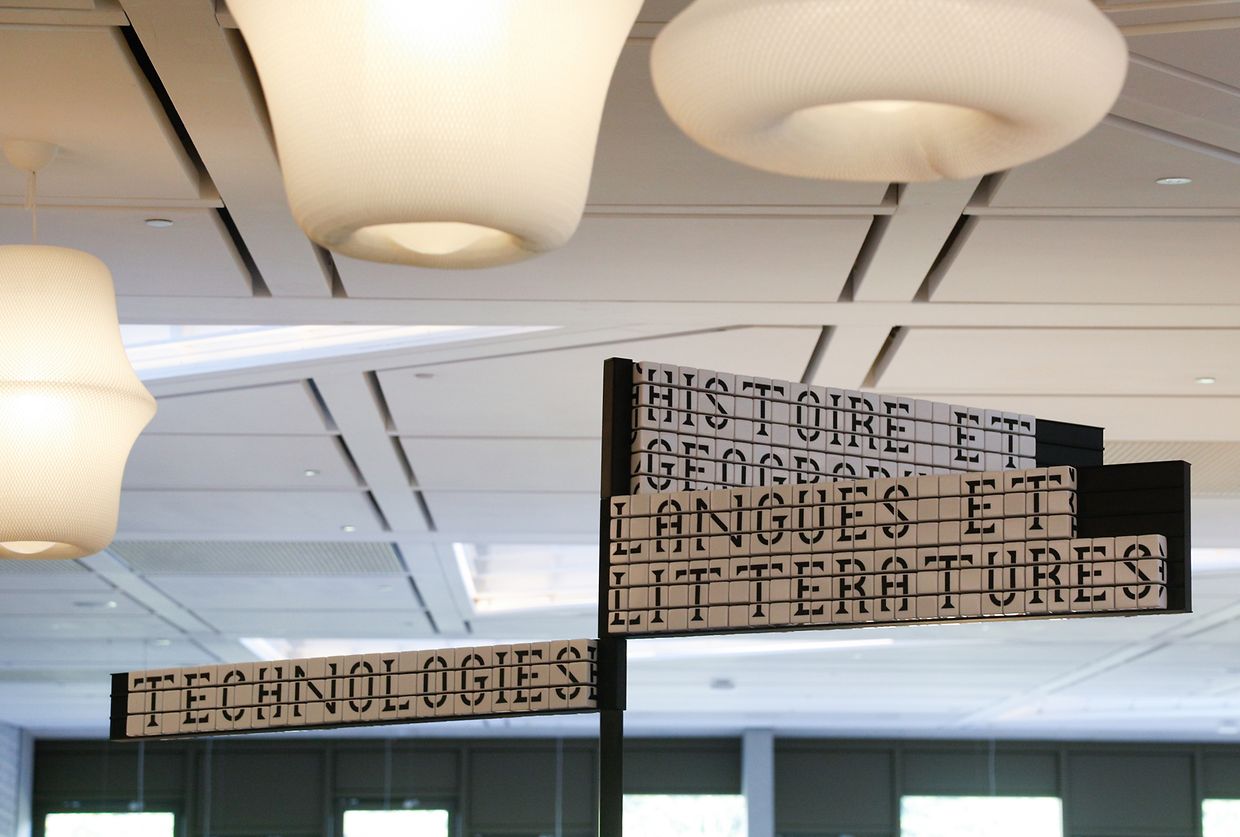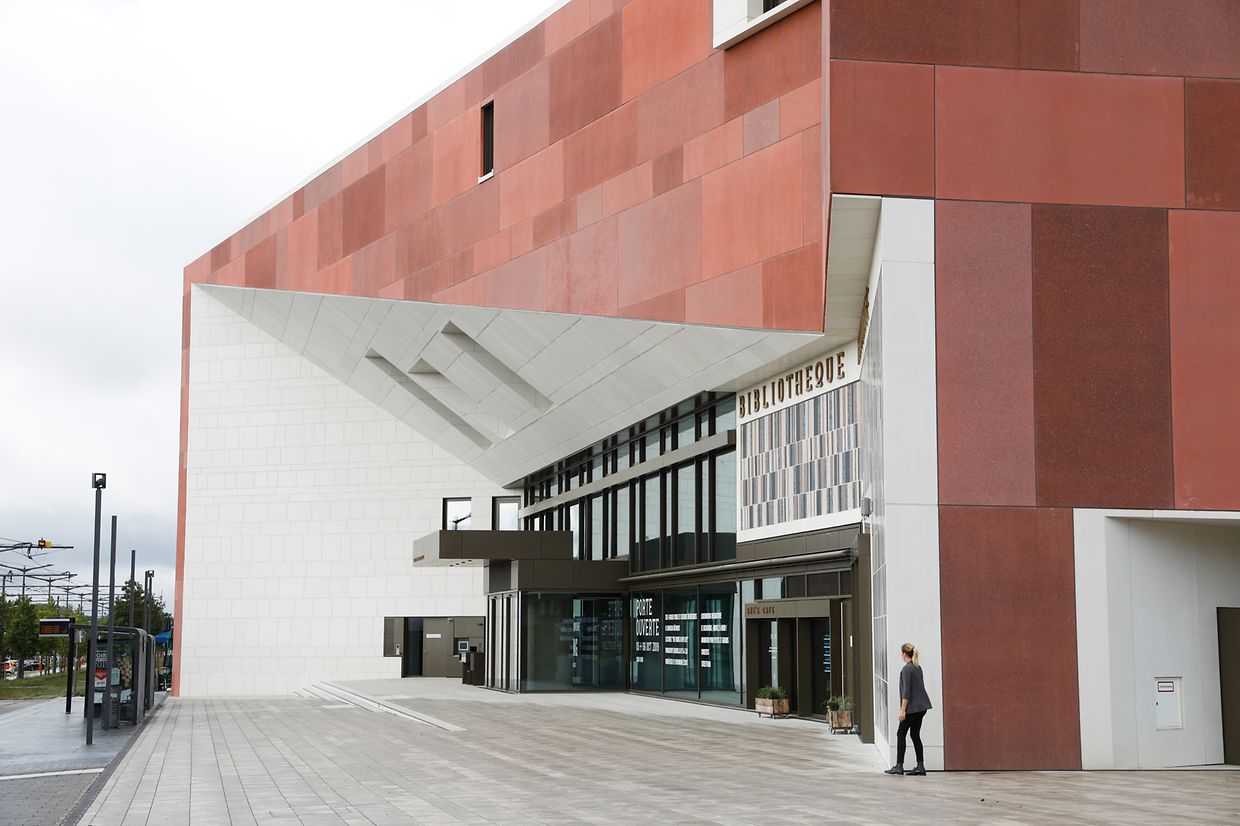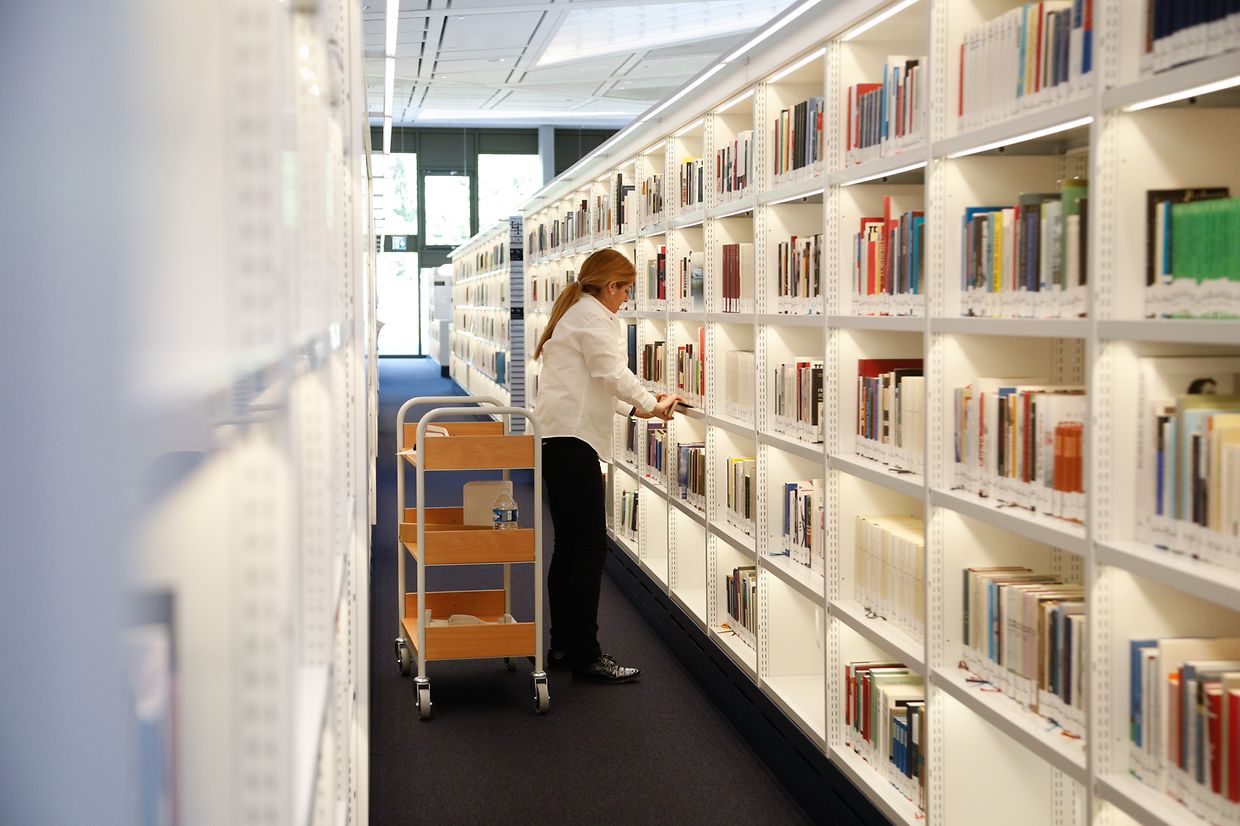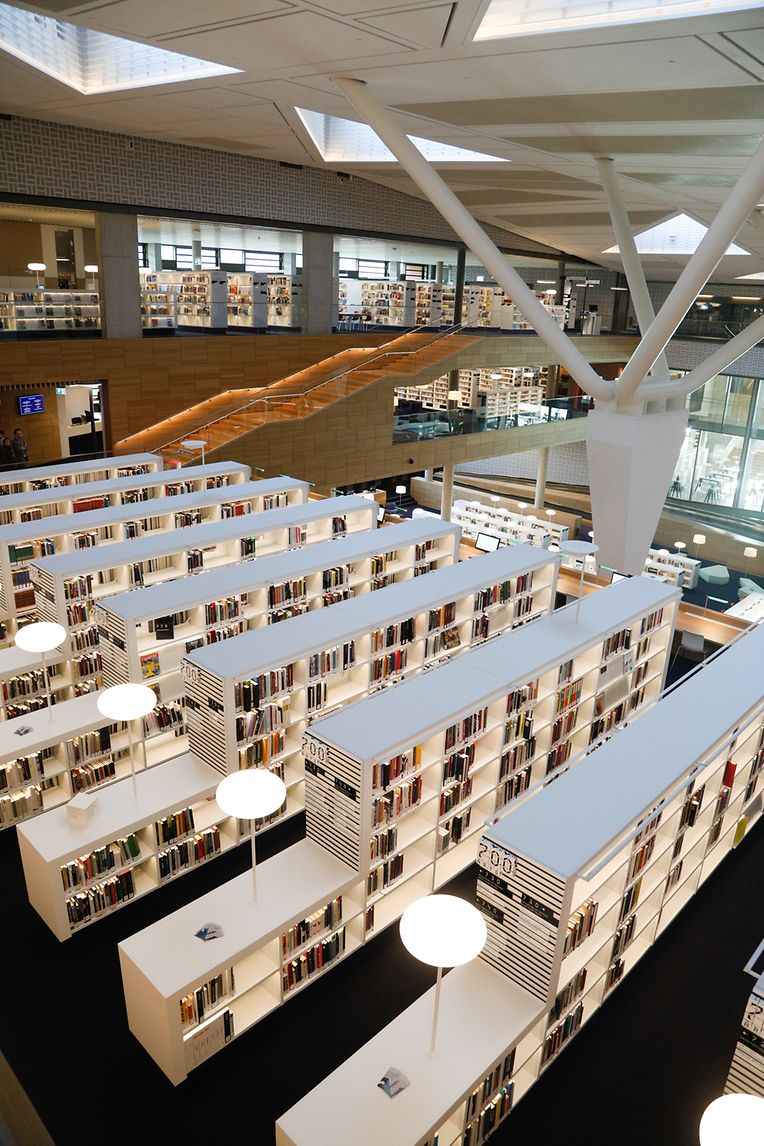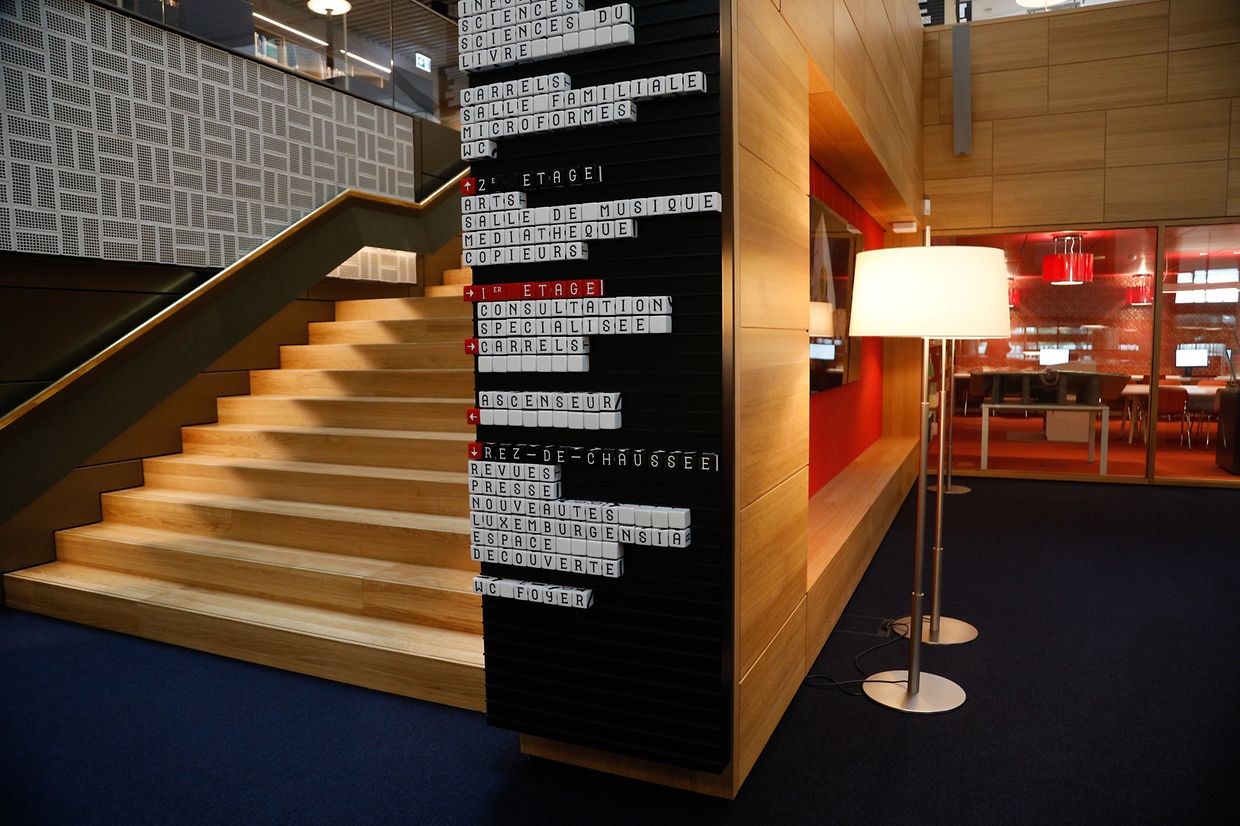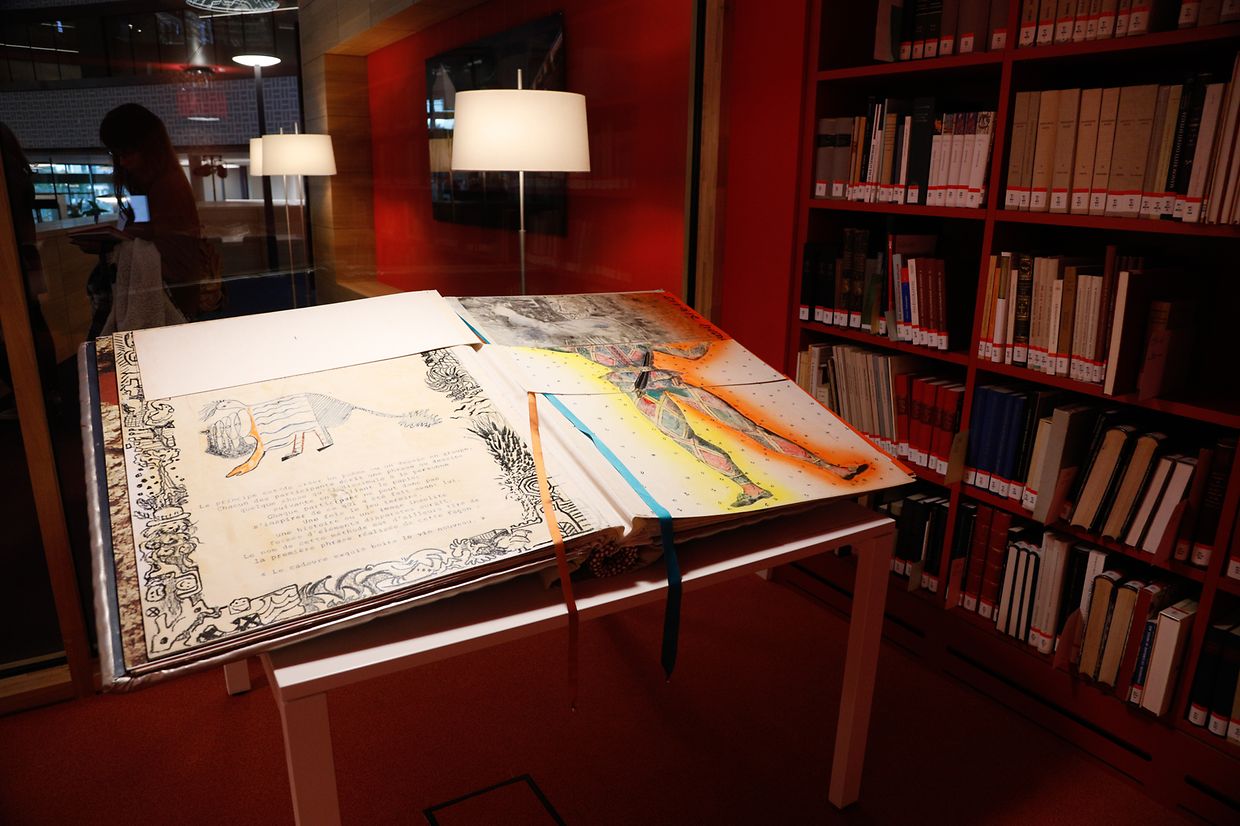 "People can come here to learn different languages and discover new history and culture," Kieffer said. "A lot of people of different nationalities live in Luxembourg and we want to bring them all together."
The building also has a music room with an electric piano where people can go to practice the scores available. The room comes with special acoustics to block out sound, as is the case in the various 'phone' rooms dotted around the library.
There is also a family room with toys for children to play with and children's books.
For the first time, readers will be able to return book around the clock via a drop-off box outside the building. There is also a 'self-loan' system which allows users to take out books without having to queue.
Due to a shift towards digital reading material over recent years there is also a large number of digital material.
The library also comes with training rooms, conference rooms, a small amphitheatre which holds 75 people and an exhibition room.
It will be open from 10am until 8pm from Tuesdays until Fridays and from 10am until 6pm on Saturdays.
---
Get the Luxembourg Times delivered to your inbox twice a day. Sign up for your free newsletters here.