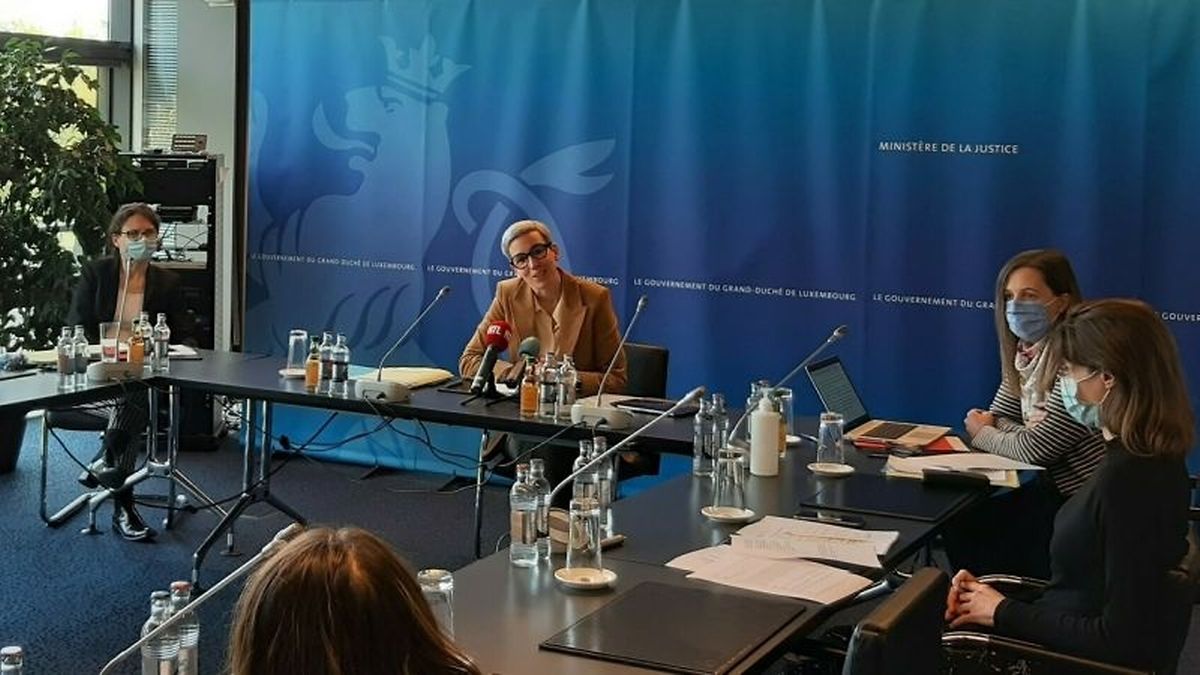 Justice minister Sam Tanson (centre) on Wednesday. Photo: Justice Ministry
New legislation would allow people in Luxembourg who have been adopted or artificially conceived to request information about their biological origins.
"At present there is no legal framework in Luxembourg for officially carrying out a request for origins. However, it is undisputed that knowledge of one's origins plays an important role in the construction of an individual's personality," Justice Minsiter Tanson said.
Biological parents who give their children up for adoption would retain their right to anonymity, but they could declare their identity and consent for that information to be shared with their offspring. In the case of medically-assisted procreation, on the other hand, sperm or egg donors would have to be identified to the child.
Minor children could ask a family court to reveal their progenitors if their legal parents refuse to request the information. The law would apply to those born before it takes effect.
The bill also introduces the category of "secret" childbirth to find a balance between the rights of the child and the parents.
In such a case, the parent's identity will only be passed on to the child if special agreement is given. Parents can also decide to leave supplementary information in the file, such as details explaining the circumstances surrounding the birth, without giving away their identity.
---
The Luxembourg Times has a brand-new LinkedIn page, follow us here! Get the Luxembourg Times delivered to your inbox twice a day. Sign up for your free newsletters here.
---