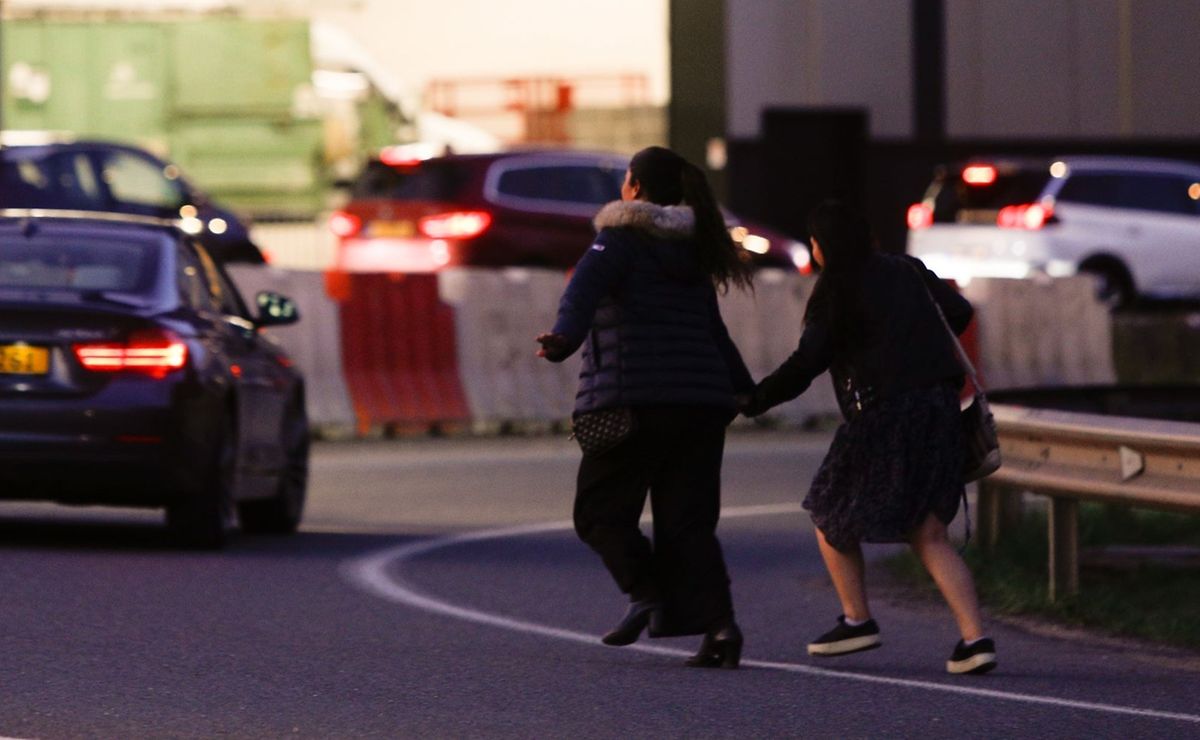 A shopping stroll before the bridge was built Photo: Anouk Antony
A new bridge meant to end a life-threatening passage for pedestrians and cyclists at the new Cloche d'Or business and shopping centre opened on Tuesday, but problems for cyclists remain further down the road.
The 600-metre walk from the Howald Park&Ride car park - or the 1.2 km distance from the Howald railway station - towards the Cloche d'Or left pedestrians no other choice than to cross a motorway ramp, a hazardous - and undoubtedly illegal - journey, particularly in the dark.
The bridge was a temporary solution, the government said.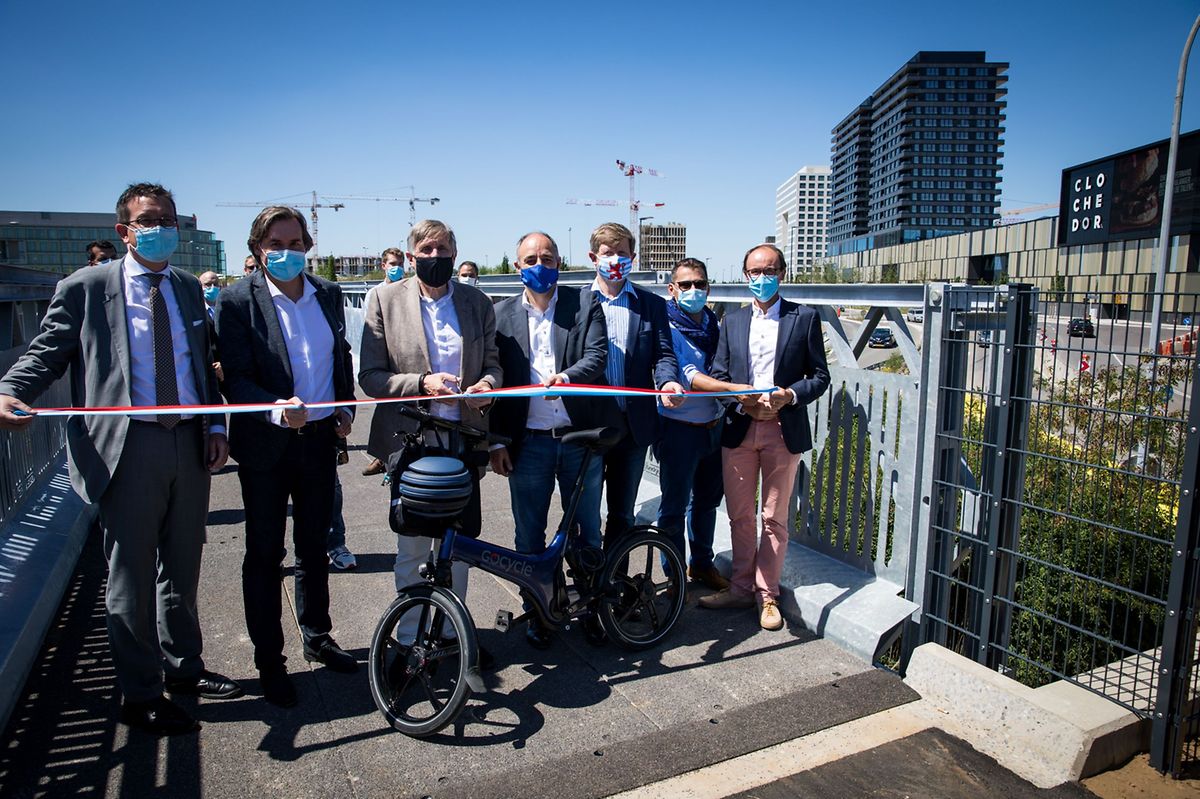 Transport Minister François Bausch (with bike) at the inauguration. Photo: Pierre Matgé
The new bridge crosses the A3 motorway, creating a safer connection between the shopping centre, a Park&Ride near the Howald railway station, ending at a roundabout in front of the Cactus supermarket in Howald.
Once there, only two options are available to cyclists, reports Steve Remesch, a reporter from the Luxemburger Wort. They can join the two-lane roundabout, which is heavily used by cars, buses and trucks.
Better than it was: the bridge between Cloche d'Or and Howald Photo: Pierre Matgé
Or they can use a new pedestrian crossing in front of the roundabout, which leads to a pavement in front of the supermarket building that is just one meter - not enough for two people leading a bike in their hand to pass each other, or a person with a bike and another with a pram.
Luxembourg, the country with the highest per-capita car ownership in Europe, is catching up putting in place a better network of cycle paths, including a connection between Luxembourg and Esch-sur-Alzette in the south.
---
Get the Luxembourg Times delivered to your inbox twice a day. Sign up for your free newsletters here.